Netflix has a trio of new documentaries coming this month that's reminding me once again how much I love what the streaming giant keeps doing within this genre. From Gunther's Millions to Madoff: The Monster of Wall Street, Waco: American Apocalypse, and Pamela, a love story — among many others — Netflix has already given us a slew of great documentary releases this year, and we've only just now wrapped up the first quarter. Indeed, there's much more to look forward to on this score, starting just a few days from now.
There are at least three such titles coming this month, all of which look at least to me more engrossing than any of the streaming giant's feature films (and many of its TV experiments) I've seen in a while.
New Netflix documentaries to check out
The new titles worth checking out for purposes of your own watchlist include:
American Manhunt: The Boston Marathon Bombing: This 3-episode Netflix docuseries will take us back to the moment in 2013 when two home-grown, radicalized terrorists bombed the finish line of the Boston Marathon in 2013.
Per Netflix: "To mark the tenth anniversary of the tragedy, director Floyd Russ (Zion, Malice at the Palace) and executive producer Tiller Russell (Night Stalker: The Hunt for a Serial Killer, Waco American Apocalypse) built this three-part series around the tense, terrifying days that followed the attacks, assembling a minute-by-minute recounting of the manhunt from thousands of hours of closed-circuit video, police radio, and cell phone footage, as well as testimony from the police officers, FBI agents, and ordinary citizens whose heroics led to the killers' capture.
"Offering historical context, expert insight, and emotional details from those who knew the bombers personally, American Manhunt tells the full story of how the people of Boston came together in their darkest hour to reclaim their city — and the men and women whose lives will never be the same." Release date: April 12.
More new releases
Other Netflix documentaries coming this month include the story of an Olympian in search of redemption, as well as a title that I especially can't wait for — about a young couple who experienced the coronavirus pandemic in a completely different way from the rest of us.
Alex Schwazer: Running for My Truth: In this 4-episode Netflix documentary release, Olympic medalist Alex Schwazer turns to one of his accusers to help him mount a comeback. Release date: April 13.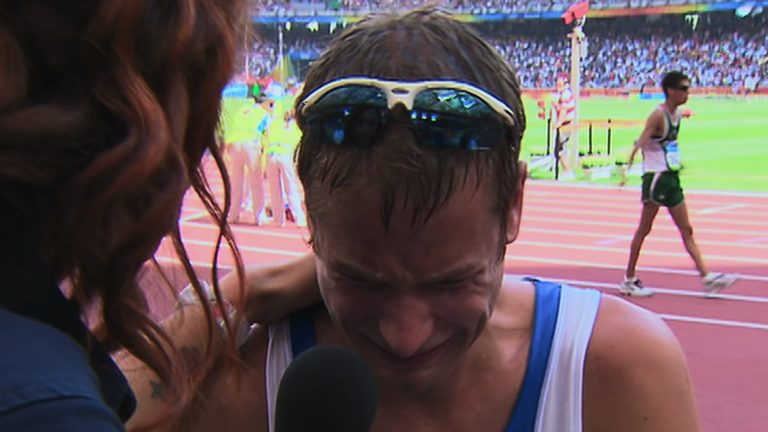 Longest Third Date: All of us have our own pandemic horror stories from 2020, but this one involving Matt Robertson and Khani Le is next-level. Basically, they decided to do something spontaneous and really wild for their third date — they made a quick jaunt down to Costa Rica in early 2020. You can probably guess where this is going. They ended up getting stuck there indefinitely, thanks to pretty much the entire world shutting down.
Their fun getaway to paradise, in other words, becomes the ultimate compatibility test, amid the worst global health crisis in a century. From the looks of things in the trailer, though, they seem to try and make the best of it, spartan living conditions and lizards scampering through their temporary abode notwithstanding. Release date: April 18.