Netflix has an apparently boundless ability to generate new content out of almost anything. Consequential events become Netflix documentaries, its reality shows offer new twists on an old format, and the streaming giant is even making shows now inspired by memes. The latter is a reference to Florida Man, a new series coming on Thursday from Jason Bateman's production company — and the title of which is a clear reference to that meme about kooky criminals who we've all snickered at.
Edgar Ramirez plays struggling ex-cop Mike Valentine, a gambling addict who owes money to a Philly mobster — and who can't exactly say no when that mobster assigns him the delicate task of finding his runaway girlfriend. Bring her back, and he can walk away clean and debt-free. Simple, right? Oh, and take a wild guess where the girlfriend has run off to.
Valentine, a native of the Sunshine State, thus has no choice but to return to the humidity, the beach towns, trailer parks, and waterfront ennui of Florida — a state, Valentine is reminded at one point, that's literally shaped like a gun.
The Florida Man series includes eight episodes in total, all of which debut on April 13. And the show comes from creator and native Florida Man himself, Donald Todd, who mused in a promotional interview with Netflix about how "the brightest sun casts the darkest shadows, so people can hide in shadows … that creates an ethos that's perfect for a bright and noirish crime story."
In addition to Ramirez, the cast includes Abbey Lee, Anthony LaPaglia, Clark Gregg, and Paul Schneider. According to Netflix, the story basically finds Valentine caught up in an increasingly futile struggle to do the right thing in a sunny place filled with shady-yet-wacky bad guys. He also navigates complicated relationships with his father and ex-wife, further pulling him back to the hometown he'd tried to escape.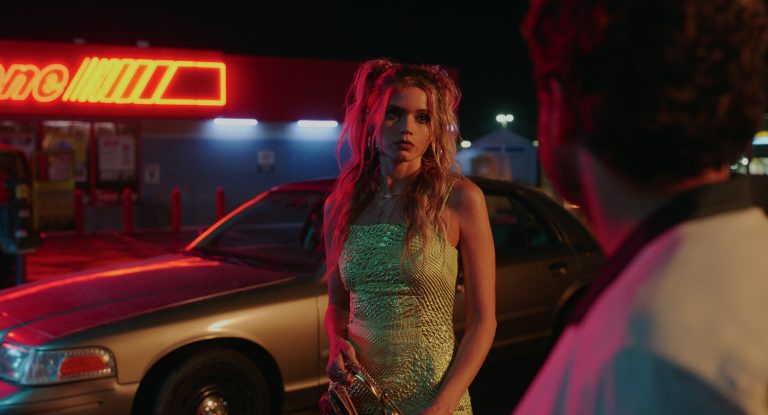 Todd is clearly having a bit of fun with all the "Florida Man" mugshots and headlines here, but what he says he's really trying to do with this Netflix release is to go deeper — to get at what's underneath the paradise on the surface.
"As I grew up," he explained in his Netflix interview, "I never stopped thinking about why Florida is Florida. "Florida is a thin layer of porous crust on top of a hundred feet of water, and it's maybe a few feet above sea level … it might all sink. So when you feel that everything is temporary, you take what you can when you can get it.
"A 'Florida man' is someone who's proudly independent and doesn't live by your code, which means he doesn't live by any code."