Netflix debuts so many series from one week to the next, that it's just not possible for every new release or even the vast majority of them to turn into a hit for the streaming giant. There's too much content for them all to be a winner, compared to the more boutique and curated approach of a rival like HBO. Two of Netflix's newest series, meanwhile, have found themselves the subject of particularly withering criticism from reviewers — one of which is apparently so bad that it's earned itself a rare 0% score on Rotten Tomatoes.
The two new series in question are the steamy thriller Obsession, and the crime drama Florida Man.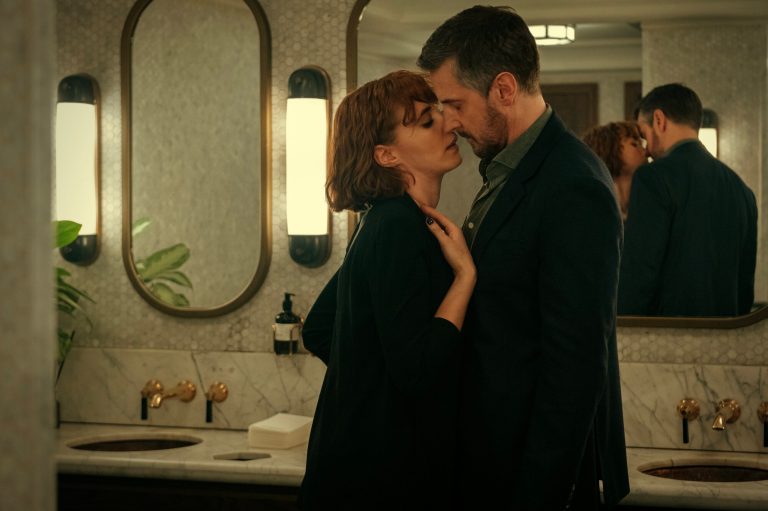 The first of those two — a 4-part limited adaptation of the Josephine Hart novella Damage — is the more widely panned of the pair. It's garnered terrible Rotten Tomatoes scores from both critics as well as fans (43% and 21%, respectively). "It gives us an overload of shlock, foreboding string music, and some depressing, grunty shagging," one reviewer laments about the series, in which a British politico's affair with his son's fiance feels like Fifty Shades of Gray meets Anatomy of a Scandal.
Adds another unimpressed critic: "It's about our basest impulses overriding our circuitry, sending us mad. But at one point, Richard Armitage aggressively tries to have sex with a bed and starts crying, so it's quite difficult to take seriously."
The second of the two new Netflix series to meet a less than enthusiastic reception, meanwhile, is Florida Man — a crime series whose title plays with the real-world meme and which comes from Jason Bateman's production company.
The response to this series — in which Edgar Ramirez plays struggling ex-cop Mike Valentine, a gambling addict who owes money to a Philly mobster — is particularly interesting. As of this writing, it has a 0% critics' score on Rotten Tomatoes, yet an 80% audience score on the review aggregation site. That's quite a spread, notwithstanding that the 0% is based on five critics' takes at the moment (while the audience score comes from 50+ users at the moment).
Interestingly, both of these two new Netflix series are also in the US Top 10 as of Sunday (Obsession is #6, while Florida Man is #3 — just behind Beef). That suggests, among other things, that the row of content inside the Netflix app labeled "Top 10 TV Shows in the US Today" is more a measure of newness than anything else. Which is to say: People see new shows hit the app, and enough of a critical mass of subscribers then gives them a try — before, quite often, the new releases go on to rack up terrible scores and ratings.