Few, if any, fans of HBO's Succession likely saw *that* huge bombshell coming in Episode 3 ("Connor's Wedding") — a twist that left all of our mouths agape, the Roy children completely blindsided, and Succession devotees wondering what the impact of the episode's off-screen surprise will mean for the rest of the fourth and final season.
Obviously, Succession spoilers ahead.
Even if you haven't caught up to the episode yet, you may already be aware — given how widely that news of the major death in Sunday night's episode has been covered — that the boar is no more. The LA Times even went so far as to publish a mock obituary for Logan Roy, the show's Rupert Murdoch-like media baron who died aboard a company jet while flying to Sweden.
'Let's grieve and whatever, but not do anything that restricts our future freedom of movement'
His passing came just days after the old man had climbed atop a box of printer paper and bellowed a speech meant to rally the troops at his beleaguered ATN. "Anyone who believes that I'm getting out, please, shove the bunting up your ass," Roy thundered, striving to put to rest speculation about his retirement.
"This is not the end," he continued. "I'm going to build something better. Something faster, lighter, leaner, wilder — and I'm going to do it from in here with you lot." Addressing the assembled throng as "f*cking pirates," he encouraged them to turn the cable network's rivals into "jam smears on the highway."
Days later, he'd be dead — rich, angry, and separated by much more than distance from the children he never showed much outward affection for.
Needless to say, the shocking death helped earn the latest Succession episode a series-best 2.5 million viewers, according to Warner Bros. Discovery. The acting in the latest episode was also pretty next-level, as the four Roy children each responded just as you expected their characters might. And with a realism that, based on comments from scores of Twitter users, reminded so many viewers of what it felt like to lose their own father.
Part of what made Logan's death such a shock is that we don't see it — we're separated from it, in the same way that families often experience the death of a loved one from the other end of a phone call or email. The death, meanwhile, was another opportunity to remind viewers that the writing here is as crisp as ever. Exhibit A is how the eldest Roy child, Kendall, responds to the news: It's very surreal, he acknowledges, before adding that "what we do today will always be the day our father died. So, you know … let's grieve and whatever, but not do anything that restricts our future freedom of movement."
How the Roy children each responded to that Succession bombshell
That's kind of how you'd expect Kendall to react, right? There's a glimmer of emotion that peeks through ("Is he gone, Frank? I mean … is he gone?"), but he eventually starts to look at the whole thing like an outsider ("It's like, if we tell them to circle for a half an hour so we can get our heads straight, then some f*cking rumor starts, we get crucified for being cold-hearted."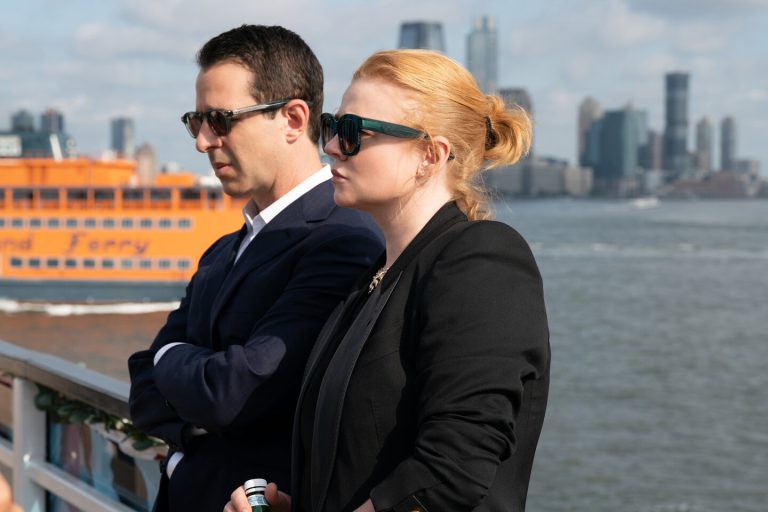 Connor, perhaps the most aloof of the Roy siblings, responds to his father's death with an oddly self-aware "He never even liked me." Shiv, meanwhile, tells her father she loves him (Tom, on the plane, has offered to hold the phone up to Logan, even though he's unconscious). Roman was actually the first of the children to offer their goodbyes on the phone, and in the chaos of the moment, he forgot to add "I love you" (something that Kendall, touchingly, assures his younger brother that he did, in fact, remember to say).
This death, of course, now means that the endgame for Succession is closer in sight than ever. I suppose, this whole time, I'd always assumed that Succession implied an eventual passing of the torch — especially given that the three prior seasons involved the children trying to curry their old man's favor.
With him now out of the picture for good, however, control of Logan's media empire becomes less a passing of the baton than a chance for the biggest title on HBO right now to explore one of the oldest storylines of them all: A Darwinian scramble for primary, wherein only the survival of the fittest is guaranteed.