Drops of God, the tense new Apple TV+ drama from Legendary Entertainment set in the rarefied world of gastronomy and fine wines, doesn't feature dynastic squabbling or a multinational media empire. All the same, though, I found myself pleasantly surprised at how this 8-episode adaptation of the bestselling Japanese manga series of the same name pulls off a high-stakes, Succession-style narrative from the passing of a French wine aficionado.
And it's not just me who's been captivated by what I've seen so far of this Apple TV+ release, which was written by wine enthusiasts with stellar collections of their own. It also debuted with a perfect 100% score on Rotten Tomatoes, both critics and fans by and large having praised this drama that feels, in a way, like Succession: The Wine Snob Edition.
It's also currently sitting at an 8.2/10 on IMDb.
He's no bombastic Logan Roy, of course, but it's the death of Alexandre Léger, creator of the famous Léger Wine Guide and world-renowned figure in oenology, that sets the events of the show in motion (just like Roy's death now brings Succession's endgame into view). And he leaves behind two potential heirs to his extraordinary wine collection, valued at $148 million: A daughter in Paris, Camille, who hasn't seen her father since her parents separated when she was nine. And Alexandre's protege, the brilliant young oenologist Issei Tomine.
In other words, it's the biological daughter versus the "adopted" son. The inheritance, including ownership of Léger's empire, will go to the winner of three wine-related challenges. A set of tests, by the way, that put Camille at a disadvantage right from the start — since she's never tasted a single drop of wine. To prepare, she decamps to a vineyard in France owned by one of her father's friends, and she spends a month learning everything she can about the different smells and tastes of wine.
It's at this point that I should add that Drops of God (the first two episodes of which are streaming now) will, in all likelihood, appeal to fans of a similarly ambitious prestige drama also on Apple TV+: Pachinko. There's a cinematic scale and quality to the visuals here that reminded me of Pachinko's beauty. And Drops of God is, likewise, a multilingual drama that was filmed in French, Japanese, and English.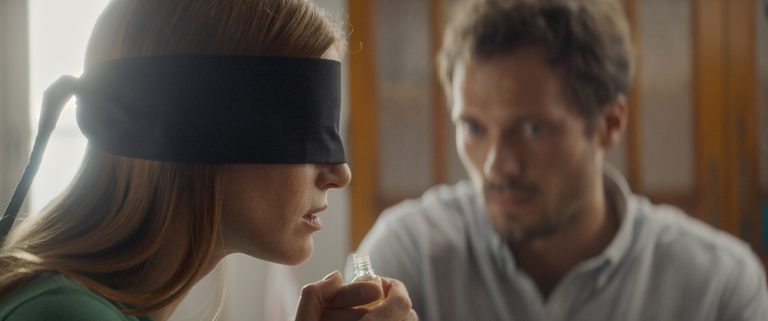 Apple's new series especially works because of Camille and Issei Tomine, two richly drawn and compelling characters who also have interesting family stories built around them. It's easy to get caught up in the complex beauty surrounding the world of high-end wines, which makes for a much more captivating show than I might otherwise have assumed. Drops of God offers viewers a rich, full-bodied narrative with notes of passion, beguiling old-world beauty, and the all-encompassing search for one's identity.
"If you can get past the obvious contrivance of the central premise," opines a reviewer for The Financial Times, "then Drops of God is a show to relish, whether you're a cultivated connoisseur or someone who can't tell a Château Lafite from a grape soda."