"Connor's Wedding," the most recent episode of the hit HBO series Succession, not only shocked viewers with the bombshell of killing off Brian Cox's Logan Roy — setting in motion the endgame of what will, finally, happen to his media empire — but it also quietly achieved another distinction.
The episode, in addition to hitting a series high of 2.5 million viewers on Sunday night, is also now one of just two in the entire IMDB database that users have given a perfect 10/10 rating to.
Through Thursday, around 17,000 IMDb user ratings have poured in, helping the episode continue to maintain its record-high rating. Which is also higher, we should add, than any single Game of Thrones episode (although "The Battle of the Bastards" and The "Winds of Winter" both have 9.9 IMDb scores).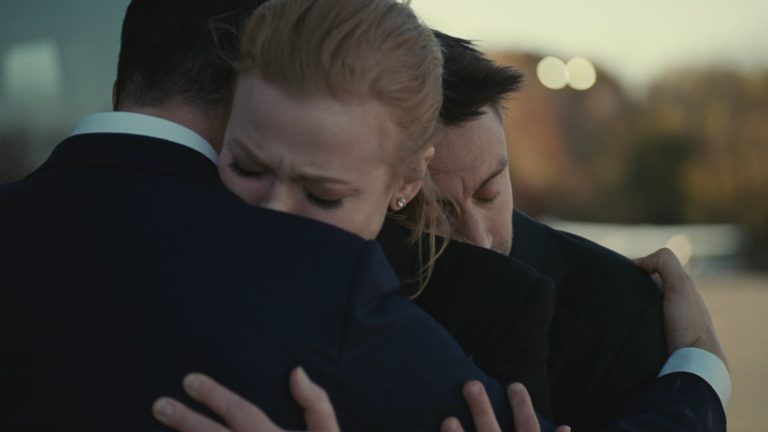 In addition to the high marks for "Connor's Wedding," which was the third episode of the show's fourth and final season, the entire season so far likewise remains a winner. It's got a near-perfect 97% critics' score on Rotten Tomatoes, and hundreds of thousands of users have added the HBO series to their IMDb watchlists. I'd also be remiss if I didn't also point out the two other Succession episodes that, while not rated as highly as "Connor's Wedding," nevertheless rank among IMDb's "Top 50 TV episodes of all time."
They include:
At #30: The Succession Season 2 finale, "This Is Not For Tears"
At #41: The Succession Season 3 finale, "All the Bells Say"
Meanwhile, the other TV episode that joins "Connor's Wedding" with a perfect 10/10 rating? That would be Breaking Bad's "Ozymandias," Episode 14 of that show's fifth season which is considered by many to be the finest episode in the show's entire history (it's the episode where, with Hank and Gomez now dead, Todd's uncle steals most of Walt's money).
As for Succession, we've still got more than a month to go before we finally say goodbye to another of HBO's all-time great series. The finale will air on HBO and HBO Max on May 28 at 9 pm EST.