Another weekend is here, which means tons of new movies, TV shows, and more are about to hit Netflix and give you lots more content to add to your watchlist. Indeed, we're about to get everything from a new political drama starring Keri Russell from a producer of The West Wing to a third season of Indian Matchmaking (one of the higher-profile titles among Netflix's seemingly endless pile of reality series), plus a documentary about a young couple stranded overseas during Covid that becomes a love story during lockdown, and so much more.
Let's jump right into it for our latest look-ahead snapshot of everything coming to the streaming giant over the next week. (*Also, a reminder: Don't forget to watch the standalone Last Kingdom movie Seven Kings Must Die, which we told you about last week. It debuted on Netflix on Friday).
The Diplomat
Here's one that's perfect for the Madam Secretary fans. If that's the kind of drama you enjoy, the coming week's Netflix releases include one just for you: The Diplomat, starring Keri Russell as a power suit-wearing career diplomat who's thrust into a pressure cooker of a new role as a US ambassador.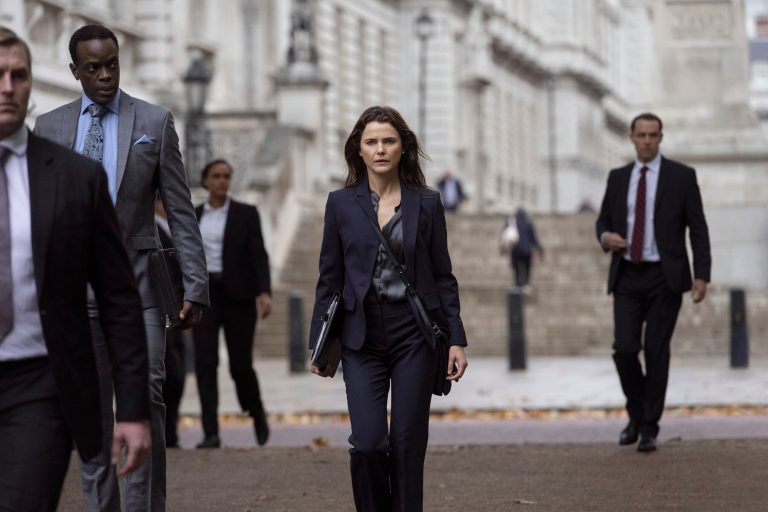 Specifically, Russell's "Kate Wyler" is tapped to serve as US ambassador to the UK in the midst of an international crisis — a job that Wyler doesn't want or think she's suited for.
This 8-episode political drama coming on April 20 was created by Debora Cahn, whose previous TV work includes Homeland and The West Wing. The Diplomat was filmed in London, the Cotswolds, and Paris. In addition to Russell, the cast includes Rufus Sewell, Rory Kinnear, and Michael McKean.
"The Diplomat is a show about the transcendence and torture of long-term relationships," Cahn says about the show, in a promotional interview with Netflix.
"It's a show about a bunch of good people doing their best to keep their global and personal partnerships intact without killing each other. In the world of diplomacy, you're dealing with a lot of rule-bound, protocol-driven behavior, but underneath all that, these are people who sweat, and spill coffee on their clothes, and forget the name of the person they're talking to. All of that is always bubbling under the grandeur and majesty of working with heads of state."
Indian Matchmaking Season 3 + more Netflix releases
Moving right along, those of you who are especially fans of the reality side of Netflix's content library — and, in particular, its dating-related shows in that genre — will no doubt be happy to know that a third season of Indian Matchmaking is set to debut in less than a week.
Everyone's favorite matchmaker Sima Taparia from Mumbai is busier than ever this season. This time around, she's finding potential romantic partners for single millennials who hail from cities like London, New Delhi, Miami, and New York.
From Netflix's summary of the new season, which debuts on April 21: "Sima will manage more expectations than ever before from clients, old and new. Drawing from her decades of experience, insightful intuition, and traditional methods, Sima strives to help some lucky singles find their destinies."
Additional titles
As for what other releases are hitting Netflix over the coming days, here's some of what else the streaming giant's latest pile of new content includes:
A Tourist's Guide to Love: From Netflix's official logline for this romantic comedy starring Rachael Leigh Cook, "After an unexpected breakup, a travel executive accepts an assignment to go undercover and learn about the tourist industry in Vietnam. Along the way, she finds adventure and romance with her Vietnamese expat tour guide when they decide to reroute the tour bus in order to explore life and love off the beaten path."
Cook is also a producer on this film, while screenwriter Eirene Tran Donohue based the events that it depicts on a breakup she experienced on the eve of her own five-week trip to Vietnam (which is where her mother's family still lives). Release date: April 21.
Doctor Cha: This weekend, meanwhile, Netflix's huge library of Korean content gets a little more expansive with yet another new K-drama added to the pile.
It's Doctor Cha, about a housewife who's been out of the medical profession for 20 years and who decides to return — as a first-year resident. Her husband, meanwhile, is a doctor himself. He's great at his job and seems to have it all. However, he's also cheating on his wife.
The show is part of some three dozen Korean movies and TV shows hitting the streamer this year, a wave of content that's already included well-received titles like last week's action-packed Kill Boksoon. As for Doctor Cha, episodes will arrive in pairs on a weekly basis, starting this weekend. Release date: April 15.
Longest Third Date: In this documentary, Khani Le and Matt Robertson meet each other and decide to do something a little wild and spontaneous for their third date: Take a trip to Costa Rica. When you're young and beautiful and maybe in love, why not?
What they didn't count on, what they couldn't have known in advance, was that fate was about to add a massive complication to their plan (as the title suggests).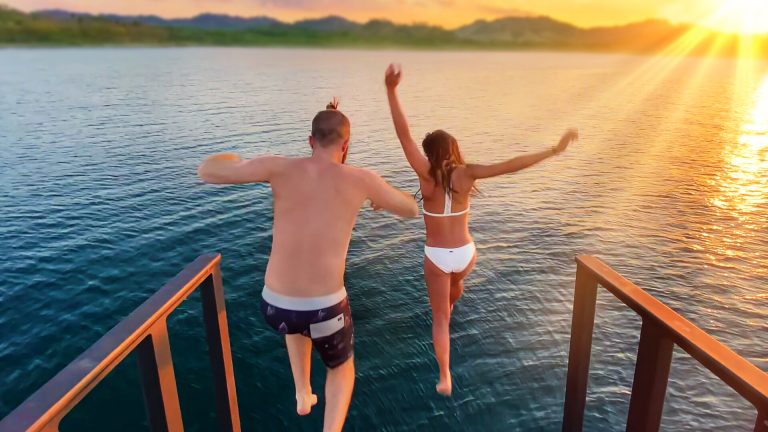 They arrived in March of 2020, not knowing … well, that they would be staying a while, thanks to COVID-related lockdowns that made it impossible to leave for an extended period of time. "The documentary details the true story of two strangers' journey to love during unprecedented times — a multi-month date that puts their compatibility to the ultimate test," Netflix explains about this release.
"Edited and produced from the extensive footage aspiring vlogger Matt captured during their experience, the film captures everything from the shock of both realizing they'd be stranded in Costa Rica, to quarantine cooking, to impromptu dance parties and having to explain their circumstances with family and loved ones back home."
It's a love story that unfolds during lockdown, but you'll have to watch until the end to see if Khani and Matt stay together. Release date: April 18.