As The Witcher franchise went off the rails in successive seasons, shattering once and for all the illusion that it ever stood a chance of becoming Netflix's version of Game of Thrones, the streaming giant over the last couple of years nevertheless pressed ahead — and, arguably, got much closer to the GoT-level mark with fan-favorite period dramas like Vikings: Valhalla and The Last Kingdom. The latter, in fact, ended in 2022 and, as a testament to its enduring popularity, is getting a standalone Netflix movie coming in April titled Seven Kings Must Die.
A final farewell to The Last Kingdom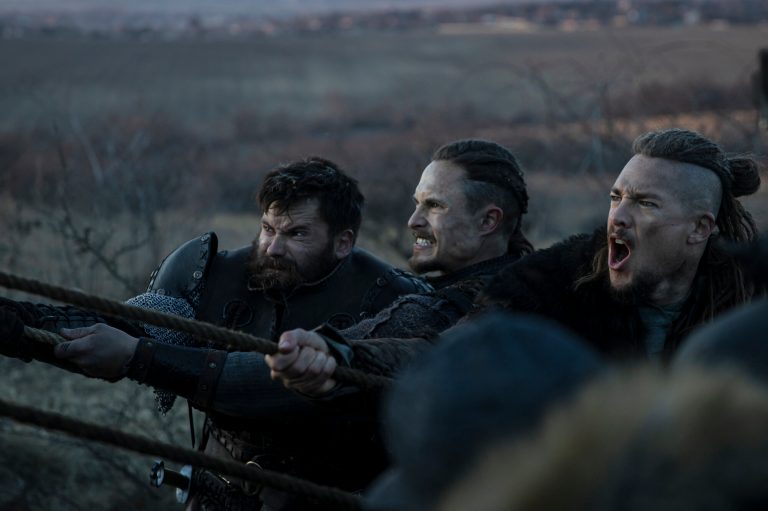 We've got our first look at the movie from Netflix below — which, if nothing else, reaffirms for me that this period drama based on the historical novel series Saxon Stories by Bernard Cornwell will actually go down as one of the best Netflix franchises of all time.
For proof, which also perhaps helps explain why the streamer felt that a wrap-up movie is in order, consider these Rotten Tomatoes audience scores for The Last Kingdom (which clearly shows fan interest in the series never seriously dipping in any worrisome way across its five seasons).
Season 1: 87%
Season 2: 86%
Season 3: 100%
Season 4: 96%
Season 5: 90%
Of course, we all know the drill by now: There's always a set of private and super-important Netflix data that the streamer keeps close to the vest, helping it to determine when to keep investing in a show and when a particular show has gone on long enough. To its credit, this Netflix original got more seasons than most. Viewership also clearly doesn't seem to have been a problem, as The Last Kingdom tended to perform well on Netflix's global Top 10 chart and in the in-app US-centric ranking.
Nevertheless, here we are. Returning once more to the England of the 9th and 10th centuries, and to a series that never took its fans for granted and certainly never ran off its star like a certain other Netflix franchise (*cough* The Witcher *cough*).
Netflix movie Seven Kings Must Die first images
Below, you'll find the official synopsis of The Last Kingdom's Netflix movie, which is coming on April 14:
Alexander Dreymon reprises his lead role as the great warrior Uhtred of Bebbanburg, who must ride once more across a fractured kingdom with several of the series' much-loved returning characters, as they battle alongside, and against, new allies and enemies. Following the death of King Edward, a battle for the crown ensues, as rival heirs and invaders compete for power. And when an alliance comes seeking Uhtred's help in their plans, Uhtred faces a choice between those he cares for most, and the dream of forming a united England.
Via an Instagram post in February, Alexander Dreymon (the actor who portrays Uhtred of Bebbanburg) wrote that finally hanging up Uhtred's sword after filming Seven Kings Must Die felt particularly heavy. "As an EP on the show," he continued, "I could not be more proud of the hundreds of people who spent thousands of hours to make the best product possible. As for our loyal fans… what can I say? You are the reason we've reached this point and got to bring our saga to the end. This, as it always has been, is for you."
Here are more first-look images from Seven Kings Must Die: