yeedi launched its first robot vacuum back in 2019, and it has quickly become one of the most talked-about brands in the industry. The company is now known for its powerful, high-quality robot vacuums and mops that cost much less than comparable models from rival brands. That's especially true during Prime Day 2023 because yeedi is offering huge discounts on several of its best-selling robot vacuums and mops.
Prices start at just $89.69 for the ultra-slim yeedi vac x, which has a retail price of $250. Just be sure to use the coupon code vacx89pd at checkout — it's an exclusive code for BGR readers only! This model is surprisingly powerful despite having such a low profile that it can fit practically anywhere.
There are several other models on sale as well during Prime Day, including a big $300 discount on the yeedi mop station pro. That means you can get it for just $499.99 instead of $800!
This is one of my favorite robot vacuum and mop combos ever, and it's easily one of the best deals on Amazon for Prime Day 2023.
Exclusive deal for BGR readers
One of the best robot vacuum deals of all of Prime Day 2023 is an exclusive offer for BGR readers only.
The yeedi vac x robot vacuum is among yeedi's best models because it offers mid-range power and performance at an entry-level price. As a matter of fact, this low-cost model is just as powerful as some high-end robot vacuums.
It features up to 3,000Pa of suction, so it handles dirt and dust on rugs just as well as on hard floors. It also has a special deep-cleaning roller brush that combines rubber and bristles for the best of both worlds.
Other key features include an ultra-slim design with a low profile, up to 90 minutes of runtime with automatic recharge and resume, and an awesome app that makes it easy to control everything and set schedules.
yeedi's vac x has a retail price of $250, which is in line with comparable robot vacuums from other brands. For Prime Day 2023, however, BGR readers can save a whopping 64% on this model!
Just be sure to use the coupon code vacx89pd at checkout. When you do, you'll be able to get the yeedi vac x for only $89.69.
Featured deal: yeedi mop station pro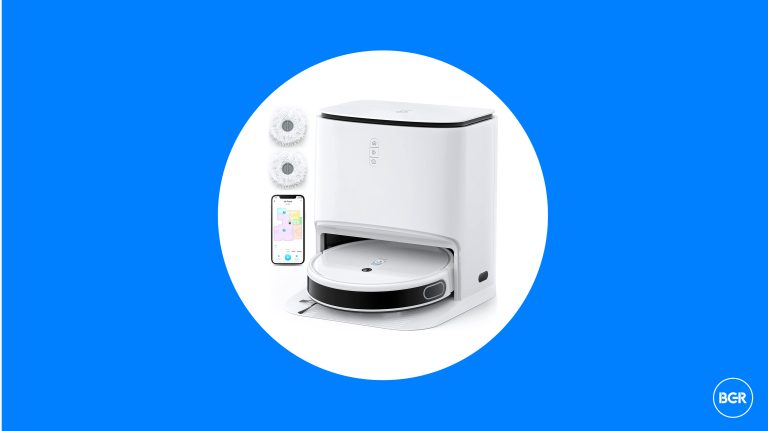 For the past few years, auto-empty base stations were the most exciting innovation in the robot vacuum space. Robot vacuums take the hassle out of routine daily floor cleaning, but having to empty the dustbin is still a hassle. With an auto-empty base station, you only need to worry about emptying it every couple of months instead of every single time the robot vacuum runs.
Now, the next exciting innovation has arrived, and it extends the same concept to robot vacuums with built-in mopping features.
Models like the yeedi mop station pro take the auto-empty concept to the next level.
The mop station pro comes with the powerful yeedi K10 robot vacuum, which has dual power-spinning mop pads built right in. They do a fantastic job of cleaning your hardwood and tile floors, and they even clean deep into the grout between tiles. But the best part comes when it's done cleaning.
yeedi's mop station pro comes with a special base station that automatically empties the dustbin. But it also automatically cleans the mopping pads, so you don't have to. The base station has a sophisticated mechanism that washes the mop pads with clean water. Then, it even dries the mop pads on its own to prevent odors and bacteria growth.
There are several high-end models on the market now that have self-cleaning mops. Most of them have one thing in common, however: they're very expensive. It might be hard to believe, but some models have prices that climb as high as $1,550!
At $799.99, the yeedi mop station pro costs about half that much. And with yeedi's big Prime Day discount, you'll pay even less. During Amazon's big summer sale, the yeedi mop station pro is down to just $499.99.
In addition to the auto-empty and self-cleaning features I already discussed, the K10 robot vacuum is also quite impressive on its own.
The yeedi K10 features powerful 3,000Pa suction that deep-cleans carpets and rugs. There's also a nice big 750 ml dustbin. That way, the robot vacuum can clean most homes in one pass instead of having to constantly go back to the base station to empty itself mid-job.
You also get a huge 5,200 mAh battery that lasts for up to 180 minutes before needing to be recharged. That's more than enough to handle most homes in one pass.
Other yeedi deals for Prime Day 2023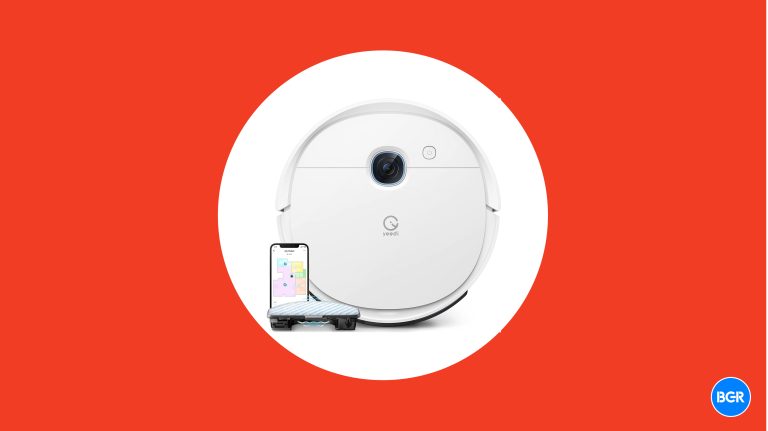 In addition to the models I covered above, there are several other yeedi deals for Prime Day 2023. I've listed them all below so you can find the perfect model for your home.
More Prime Day 2023 coverage
Amazon Prime Day 2023 includes hundreds of thousands of deals that are exclusively available to shoppers who subscribe to Amazon Prime. If you're not already a Prime member, you can sign up for a free 30-day Amazon Prime trial and shop all of these great Prime Day deals for free.
Here's some more coverage from BGR that you should check out to see all the best Prime Day 2023 deals: