Everyone knows Instant Pot and everyone loves Instant Pot. The brand deserves all the love it gets, of course, and there's a massive Black Friday Instant Pot sale right now at Amazon. But there's another option out there that has really been gaining attention lately. It's called the CHEF iQ Smart Cooker, and there's a CHEF iQ Black Friday deal that you need to see to believe.
There is one problem, however. The incredible Black Friday 2022 deal that slashes this amazing multi-use pressure cooker is only available for a few days.
---
Featured deals in this article:
---
The CHEF iQ Smart Cooker is an awesome multi-function electric cooker. It combines everything people love about Instant Pots with smart new features that you won't find on anything from Instant Brands. Head over to Amazon and you'll find a rare discount on the Smart Cooker.
It's down to the lowest price of 2022, so it's the perfect time to see what all the fuss is about.
CHEF iQ Black Friday deal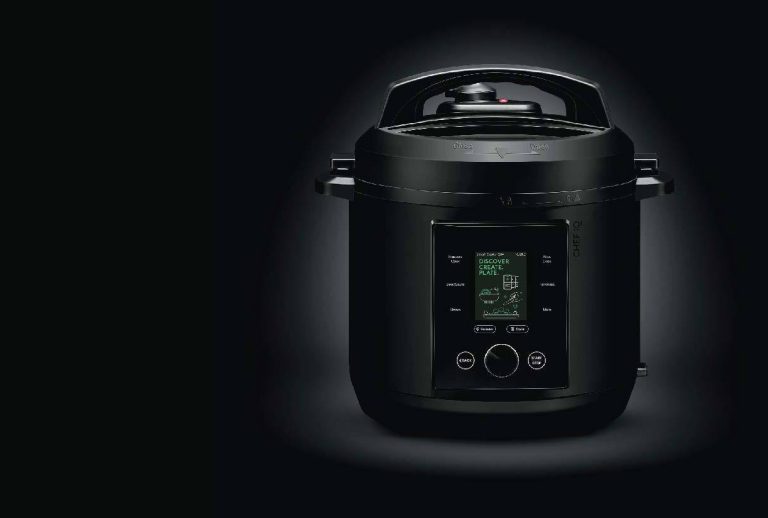 Remember how life-changing it was when you got your first Instant Pot? It was so eye-opening for me… and I was able to experience that feeling all over again when I first tried the CHEF iQ Smart Cooker to test.
Now, I've been using it for a while and I really rely on it. I've experienced firsthand how much better the cooking experience is when you add in novel features and app connectivity.
In fact, I don't see myself ever going back to my Instant Pot.
At first glance, the CHEF iQ Smart Cooker appears to be yet another Instant Pot knockoff that will never measure up to the original. Once you turn it on for the first time, however, you can tell right away that the Smart Cooker is something else entirely.
Yes, it looks like an Instant Pot. And yes, it offers plenty of different cooking modes like an Instant Pot. But this fantastic kitchen tool is actually so much more — it's the next logical step in the evolution of electric multi-cookers. It's about so much more than just cooking a meal after you've prepped the ingredients and dumped them into the inner pot.
Why we recommend it
This brilliant device connects to the CHEF iQ app and walks you through each step of the process when you're preparing the meal, from start to finish.
These guided recipes are wonderfully easy to follow, just like your favorite YouTube chef tutorials. But these are interactive — the CHEF iQ Smart Cooker will even weigh liquid and dry ingredients as you add each one to the pot, ensuring that you get the perfect result each and every time.
You'll find more than 600 cooking presets in the Smart Cooker and more than 1,000 in the app. It also comes with everything you need to use each and every one. This brilliant device blew me away the very first time I used it, and I'm not sure I'll ever be able to go back to my Instant Pot.
The CHEF iQ Smart Cooker retails for $200 and it's worth every penny. But a big CHEF iQ Black Friday deal for 2022 gets you a new Smart Cooker at the lowest price of the year.
---
More Black Friday 2022 coverage
If you're looking for all the best deals for Black Friday 2022, you'll find them in our extensive coverage.
The shopping experts at BGR have combed through all the biggest Black Friday sales online. We have hand-picked all the best deals with the deepest discounts on popular items. The team here at BGR has more than 4 decades of combined experience finding all the best bargains for our readers. With that in mind, you can rest assured that this is your one-stop shop for all of your Black Friday deal-hunting needs.
Below, you'll find all of BGR's best Black Friday 2022 deals roundups. Be sure to browse through them all if you want to see the very best sales that are available this year.
---
Go here to see this month's best deals online!