macOS Sonoma is on track to be the first macOS update to launch alongside Apple's other operating system updates in years. That said, when Apple announces the release date of iOS 17, iPadOS 17, tvOS 17, and watchOS 10, it's very likely that macOS Sonoma will launch alongside them. Here's why.
If you compare previous macOS updates, they were tied with iPadOS new features – and they were all delayed as they needed more testing. For example, in 2022, Stage Manager was the greatest function that arrived with macOS Ventura and iPadOS 16.
During beta testing, Apple removed the ability for users to test Stage Manager as it offered a poor experience. Then, Apple paused iPadOS 16 beta testing, and a few weeks later, it finally released an iPadOS 16.1 beta version while it was still seeding a beta version of iOS 16.0.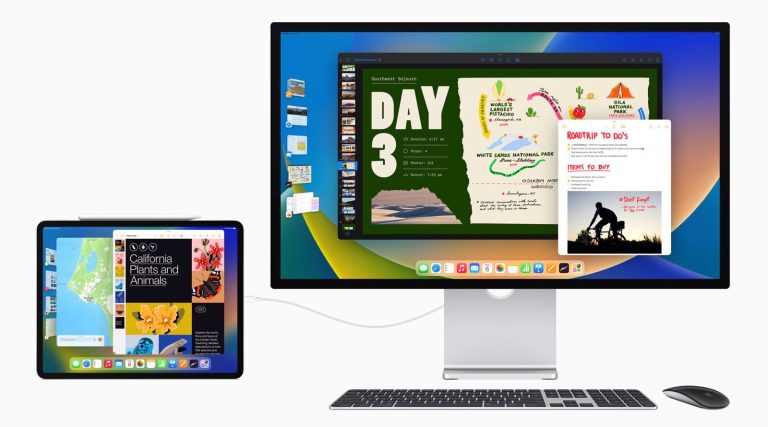 With that, iOS 16 was released in September 2022 alongside tvOS 16 and watchOS 9, but iPadOS 16 and macOS Ventura were only released by October.
A year before that, Apple tested Universal Control, a bold feature that seamlessly integrated iPad and Mac workflow. A similar issue occurred, and while Apple released iPadOS 15 alongside iOS 15, macOS Monterey was only released by the end of October. Universal Control, on its way, was made available only later in 2022 with iPadOS 15.4 and macOS 12.3.
For the last example, macOS Big Sur offered a design revamp for macOS, as it was the year Apple finally released its first Macs with its own silicon. While all software updates were made available by September, macOS Big Sur was released by November 2020.
With all that in mind, here's why macOS Sonoma being released alongside iOS 17 is bad news.
What new features?
I believe macOS Sonoma will release alongside iOS 17 because it doesn't offer groundbreaking features. During the WWDC 2023 keynote, Apple spent most of macOS Sonoma's time talking about new wallpapers and the ability to add widgets to the Home Screen.
The only integration with iPadOS 17 is Stage Manager's improvements. Still, it's the first time in two years that Apple isn't developing a new technology to tighten integration between these two operating systems.
In addition, while Apple is still polishing iOS 17, macOS Sonoma almost feels the same ever since beta testing started a month ago. That said, if the Cupertino firm isn't planning to add any groundbreaking change in the next beta or so, the possibility of having all operating systems launch alongside is huge.
BGR will let you know once Apple announces the release date of iOS 17, macOS Sonoma, and so on.