Meta-owned Instagram has evolved over the years from being largely a photo-sharing app to, for many users now, primarily a hub for sharing quick video snippets in the form of Stories, plus calls and chat "rooms" with friends — as well as a marketplace that's gotten over-saturated with influencers vying for attention.
That's how Instagram co-founder Kevin Systrom sees things, at any rate, and he said as much in a new podcast interview this week with longtime tech journalist Kara Swisher.
"I think we've lost the soul of what made Instagram Instagram," Systrom said during the latest episode of the On with Kara Swisher podcast, adding that Meta's incrementally aggressive push to commercialize the app means that Systrom doesn't think it's as useful for keeping up with what friends and family are posting anymore. "My biggest regret, I think, at Instagram is how commercial it got."
Instagram co-founder: This is 'not the Instagram we started'
Instagram's parent company, of course, is reeling from financial pressures at the moment that include an ad slowdown, a softening economy, and iOS privacy changes that have killed billions of dollars in revenue. As a result, the social media empire owned by Mark Zuckerberg has implemented sweeping waves of layoffs in recent weeks — and more are coming.
Meta's push to commercialize Instagram, though, also goes back years and was a source of enough friction between Zuckerberg and its co-founders that it drove them out of the company altogether. Their newest venture: A news app called Artifact with a vertical scrolling feed reminiscent of Apple News, and which uses AI to learn about what its users want to see over time.
And, of course, the app has a visually appealing and clean interface, given that these are the Instagram co-founders we're talking about here.
Elsewhere during the chat with Swisher, meanwhile, Systrom also lamented how Instagram incentivizes users to essentially airbrush their lives and present curated perfection to the world that doesn't necessarily match reality. "Life is really hard," he continued, "and whatever people post on Instagram is the tip of the iceberg. It's this race to the bottom of who can be the most perfect."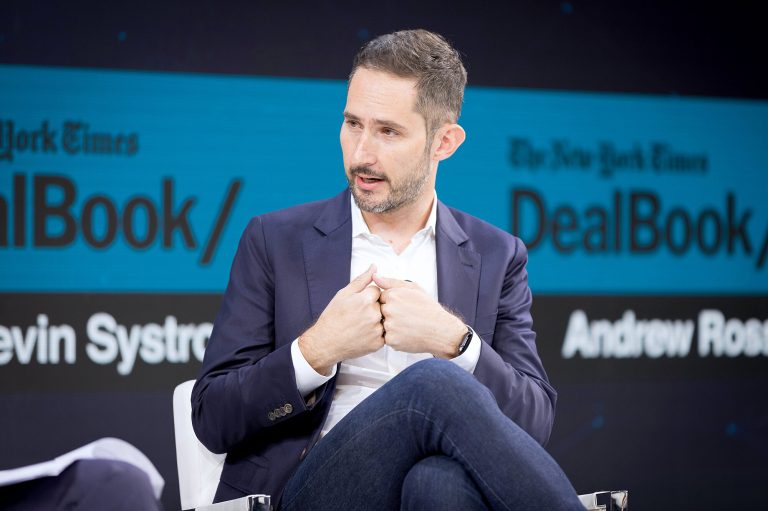 Now basically a TikTok clone?
The elephant in the room here, by the way, is Meta's ongoing TikTok-ificaion of its entire ecosystem, which has seen the company add Reels to Instagram (which are essentially just public Stories), add Stories to Facebook, promote cross-posting of content between Instagram and Facebook (which makes Facebook feel more alive, I suppose) and rely on a TikTok-like AI engine underneath both apps that surfaces content — again, like TikTok — from people and brands that users aren't currently following.
That said, it will be incredibly ironic if the Biden administration makes good on a threat to ban TikTok in the US, which would leave the field clearer for Meta … and no doubt improve Meta's ads business.