Twisty new crime series, hilarious comedies, yet another Korean drama, and the return of some fan-favorite shows are just some of the Netflix releases that'll be available to stream over the next several days as we head into the third week of October. Things are certainly starting to pick up from what's been a bit of a light stretch in recent weeks, meaning there are several new gems coming to the streaming giant over the next few days that you'll definitely want to add to your watch list.
As we do each weekend, we'll highlight all the good stuff below in our latest week-ahead snapshot, which is part of our ongoing coverage of the service that's intended to help you figure out what to watch next.
6 new Netflix releases to add to your watch lists
The Netflix releases you'll find below are in order of their release dates, and we'll kick things off with a short documentary in which a young Ukrainian girl travels with her grandmother to a week-long summer camp that hosts families affected by the ongoing war.
Camp Courage (Oct. 15)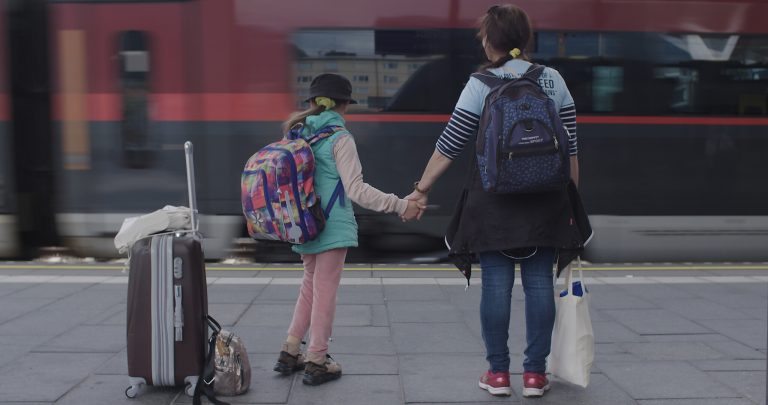 In Camp Courage, from director Max Lowe, Milana is the name of the aforementioned young girl who is brought to camp in the Austrian Alps, which is meant to test the limits of the camp participants' bravery. Explains Netflix: "Milana and Olga push themselves to meet the camp's mountainous terrain with bravery and hope, and the film reaches an emotional peak when Milana is faced with the prospect of overcoming her fear and climbing the final summit.
"Though the conflict in Ukraine looms large over Milana and Olga's experience, Camp Courage isn't about the war itself — instead, it's about the quiet resilience of the families who have to figure out how to rebuild in its midst and in its wake."
This Netflix release is a beautiful testament to the human spirit, with Lowe telling Netflix in a promotional interview that it's meant to underscore the human impact of the Russian invasion of Ukraine, as well as the courage and resilience of everyone impacted by the war's cruelty — all of whom have a long and unforgiving climb of their own in front of them.
Bodies (Oct. 19)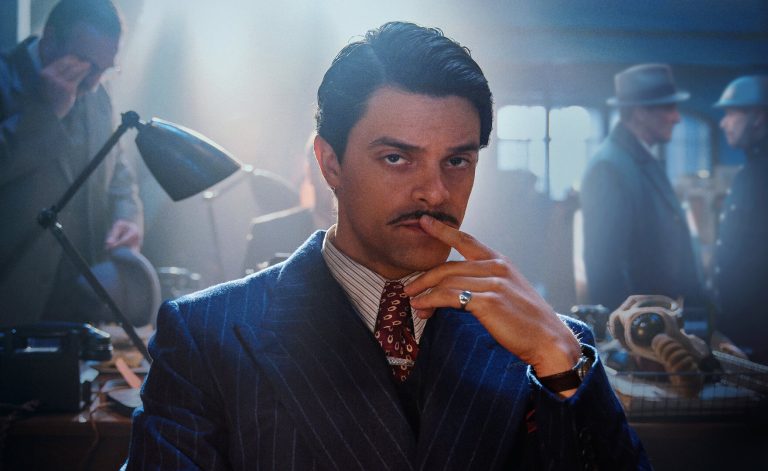 Raise your hand if, like me, you're tired of the paint-by-numbers criminal procedurals that flood our TVs and favorite streaming services. Here's one just for you: Netflix's Bodies is something … completely different.
Based on the graphic novel by Si Spencer, the story here involves one dead body — and four different detectives, investigating across four different timelines. Explains Netflix about this police procedural with a time-binding twist: "When a body — the same body — is found on Longharvest Lane in London's East End in 1890, 1941, 2023 and 2053, one detective from each period must investigate.
"As connections are drawn across the decades, the detectives soon discover their investigations are linked, and an enigmatic political leader — Elias Mannix (Stephen Graham) — becomes increasingly central. Did he have a part to play in the murder? Or is something far more sinister at play? To solve the mystery, our four detectives must somehow collaborate and uncover a conspiracy spanning over 150 years."
Doona (Oct. 20)
Given that this next Netflix release was created by Lee Jung-hyo — who also directed Crash Landing on You, literally the greatest Netflix Korean drama of all time — I can hardly contain my excitement. That the cast of Doona includes the ethereal former K-pop idol Bae Suzy? Ladies and gentlemen, we may have one of Netflix's best Korean releases of 2023 on our hands with this one.
The gist: Doona is a coming-of-age drama starring Bae Suzy as a former K-pop idol named Lee Doona, who's put her celebrity days behind her and finds herself caught up in a romance with an ordinary college freshman as they find themselves brought together via communal living in a shared home. From riding bicycles in the rain to lines like: "You're the one who came and shook me up out of nowhere," nobody does swoon-worthy romance like Netflix's K-drama creators.
Old Dads (Oct. 20)
Funnyman Bill Burr makes his directorial debut with the Netflix movie Old Dads, in which Burr sort of distills his shouty, F-bomb-laden curmudgeon personality into a drama about parenthood and friendships. Oh yeah, and bad tempers.
Long story short, Old Dads is about a trio of best friends who become fathers later in life, navigating the demands and challenges of being a dad with those of a modern world that looks a lot different from the one they grew up in during the 1980s.
About Burr's character, specifically, Netflix explains: "You can see an out-of-touch Burr who struggles to adapt to change. He doesn't fit in with the younger parents at his son's progressive preschool, and he and his best friends sell their company to a millennial CEO who radically changes the workplace culture overnight. Despite all these challenges, the one thing Burr cares about more than anything else is doing right by his family. 'Maybe I'm not cut out for this,' he says, 'but I'd do anything for my kid.'"
The return of two Netflix favorites
Finally, two of Netflix's longest-running series are also back next week — both of them, coincidentally, debuting their seventh seasons on the same day:
Big Mouth: Season 7 (Oct. 20): This 10-episode, half-hour adult animated comedy comes from Nick Kroll and Andrew Goldberg (best friends in real life), and it's all about the "glorious nightmare" of teenage puberty. The voice actors include John Mulaney, Maya Rudolph, Jason Mantzoukas, Jordan Peele, Fred Armisen, Jenny Slate, and Jessi Klein (in addition to Kroll).
Elite: Season 7 (Oct. 20): In the new season of this final Spanish-language Netflix release, which is about students at an exclusive private school in Spain, here's a brief rundown of the myriad storylines: Omar has a new life at the university and far away from Las Encinas, but he's not able to move on. He still feels guilty for Samuel's death and is undergoing therapy. Continues Netflix: "Through Omar's journey we will discover that the rest of the students are also silently battling their own hells. Elite's season 7 will tackle mental health and how most of us neglect it out of fear or ignorance."