A couple of days after the horrifying October 7 terrorist attacks in Israel, during which Hamas militants killed some 1,300 people and took scores of hostages back to Gaza, I was scrolling through my Instagram feed and noticed two men in southern Israel taking cover from rockets. Because one of them was actor Lior Raz, I thought for half a second that I was looking at a scene from Fauda — the four-season Netflix drama about an Israeli counterterrorism unit, a series packed with intense action that's also garnered critical acclaim for its nuanced handling of the conflict between Israelis and Palestinians.
But no, this wasn't Fauda's Doron Kavillio in the field on another fictional mission. Raz, the actor who plays Doron, is a former IDF soldier who drew upon his military experience to co-create the show, and this footage was of Raz hugging a wall in real life as a barrage of rockets fired from Gaza lit up the sky. Together with his Fauda co-creator Avi Issacharoff, along with Israel Democracy Institute president Yohanan Plesner, he'd set out to try and help extract two unidentified families.
"Headed down south," Raz wrote in an Instagram post, "to join hundreds of brave 'brothers in arms' volunteers who worked tirelessly to assist the population in the south of Israel. We were sent to the bombarded town of Sderot to extract two families. No fear!"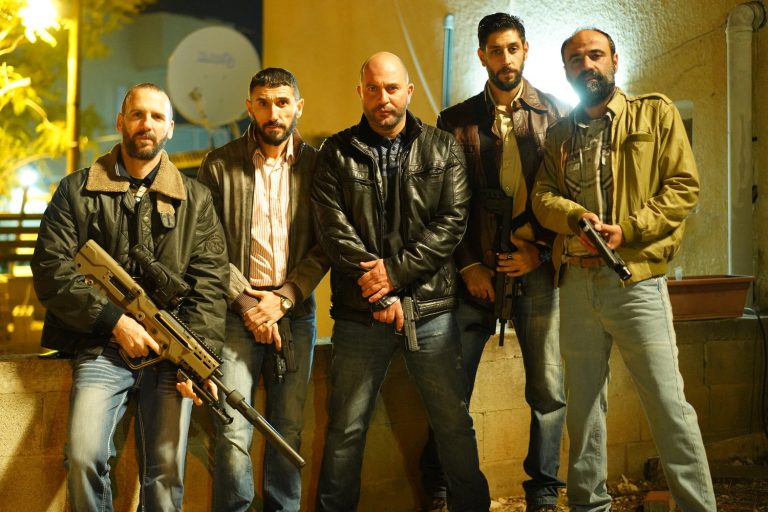 Raz is but one of the many Israelis who've rejoined the Israeli Defense Forces in response to the attacks, a re-enlistment that underscores both the existential nature of the threat facing the country — and the degree to which everyone is impacted by it.
Idan Amedi, another Fauda actor who plays Sagi in the show, posted a video to X (formerly Twitter) on Oct. 12 explaining that he'd been called up to serve with the IDF reserves in response to the attacks. "As you can see," Amedi explains in the video, holding a long gun while dressed in his IDF uniform, "I'm in slightly different attire today. This is not a scene from Fauda. This is real life."
In addition to its stars who've returned to fight with the IDF, at least one behind-the-scenes member of the Fauda team has also been killed since the Hamas atrocities began. During a Bloomberg event last week, Netflix co-CEO Ted Sarandos himself confirmed that Hamas fighters killed Fauda sound editor Lior Waitzman. According to Sarandos' public remarks, "On Saturday morning, he went out biking, stopped, and texted his wife that there's been a shooting and that was the last she heard from him. Because he was a victim of that terrorist attack."