From gritty crime dramas to Korean gems, docuseries, cartel and mob stories, and good-old-fashioned spy series, the TV series on my list of favorites that I've streamed over the last few years all have one very important thing in common with each other: Without exception, all of them are international TV shows.
As the streaming TV industry continues to evolve, creators from around the world have been able to get their content in front of more eyeballs than ever before. And opportunities for storytellers now are probably as abundant as they've ever been in the history of the industry. It's why, for example, a streaming subscriber like me has been able to get caught up in shows like these with the ease of clicking a button.
Best TV shows from around the world
In no particular order, my favorite international TV shows from over the last several years include:
Now, let's take a closer look at each of those shows based on where they're all available to stream right now.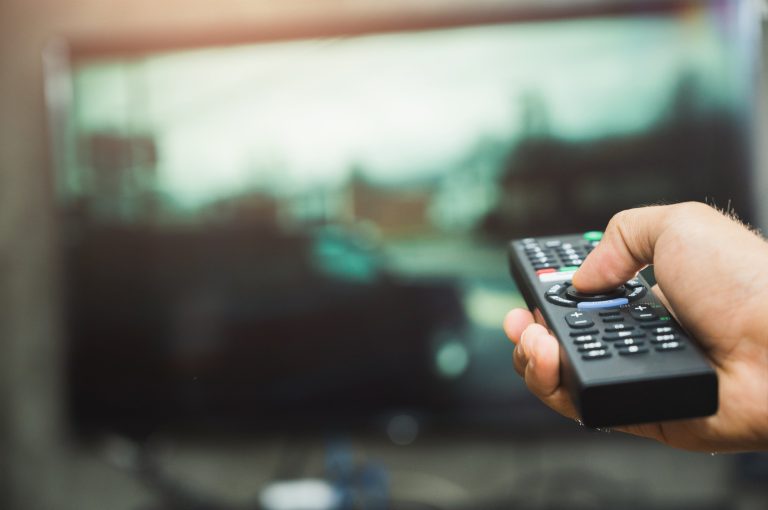 International Netflix series
Kleo: From the official description of this Netflix show, "1987: Shortly after liquidating a businessman in West Berlin on behalf of a secret Stasi commando, top East German spy Kleo is arrested, denounced by the Stasi, and even betrayed by her own grandfather. After two years in prison, the Berlin Wall suddenly falls and Kleo is released. But she soon realizes that the conspiracy against her is much more complicated than she thought, and that an ominous red suitcase is the key to it all."
She sets out on a revenge spree that leads her through Berlin's seedy underbelly, dance clubs, and Mallorcan fincas — all the way to Chile's Atacama Desert. And, all the while, a West Berlin policeman is hot on her trail.
Snabba Cash: I'm going to quote myself here, by way of describing this fantastic Swedish crime series. "The Sweden in Netflix's compulsively bingeable crime drama Snabba Cash is a land of the endless hustle, a place where entrepreneurs fetishize bling and quick cash, and where swaggering business titans with outsized egos make pronouncements like I am the system. From hungry startup founders to ruthless dope dealers, everyone in this tense drama is after the same thing: The big score. More territory, edging out rivals, launching the next Spotify — it's all part of the same frantic endgame."
Fauda: At the core of this thriller series from Israel is an elite military team that engages in covert operations to keep the population safe — sometimes relying on extreme means to do so. About the show (the title of which means "chaos" in Arabic), one Rotten Tomatoes critic raves: "In terms of command of character, narrative complexity and themes of moral ambiguity, [this] series is as good as long-form streaming television gets."
Crash Landing on You: If you only watch one K-drama in your life, make it this one. The story: A South Korean heiress gets blown across the border into the north during a hang-gliding accident. She ends up stuck in a tree and crashes down, literally, into the arms of a handsome North Korean soldier. C'mon — you can guess where this is going.
Vincenzo: Another of Netflix's top-tier K-dramas, Vincenzo is the story of "Vincenzo Cassano," a Korean who grows up in Italy to become the consigliere of a mafia family. He returns home to Korea to recover a stash of gold, and ends up befriending a group of victimized tenants at an office park.
Vendetta: Truth, Lies, and The Mafia: A highly, highly enjoyable docuseries about a gruff, dogged TV reporter who takes on the mafia and who accuses a local judge of corruption. Things take a surprising turn when the judge throws the accusation right back on the reporter, lashing out that it's actually the reporter who's on the take.
Suburra: Blood on Rome: One of three mafia titles on this list, Netflix's Suburra can be summed up thus — "A fight over land in a seaside town near Rome spirals into a deadly battle between organized crime, corrupt politicians, and the Vatican." Not as good as HBO's Gomorrah, which you'll find below, but still a solid watch for fans of mafia dramas nonetheless.
Narcos: Mexico: Netflix's original Narcos franchise spent three seasons following the rise and collapse of Pablo Escobar's drug empire. In my opinion, the Mexico-focused spinoff, Narcos: Mexico, is the superior title. Diego Luna stars as the drug lord Miguel Ángel Félix Gallardo, who was much more brilliant and deadly than Escobar.
International shows on Hulu, HBO, Apple TV+, and more
Gomorrah: This sprawling, bloody epic of a series will probably go down as the greatest mafia show of all time. The Sopranos might as well be a Pixar title, compared to the violence and richly drawn family saga you get here, set amid the desolate beauty of the Scampia neighborhood in Naples (HBO Max).
The Good Mothers: When you're done with Gomorrah, head over to Hulu for a new look at the same story. In The Good Mothers, a young prosecutor works with the mothers and wives of top bosses in the 'Ndrangheta crime syndicate to bring it down from within (Hulu).
Extraordinary: This show follows a group of friends in a small Irish town, where everyone generally gets a superpower by the time they turn 18. The lovable protagonist Jen, however, is 25 … and still doesn't have her power yet. 10/10, one of the best shows I've seen in 2023 so far (Hulu).
Jinny's Kitchen: This Korean reality show puts celebrities like V of BTS to work in a kitchen of a cozy, open-air restaurant in a small Mexican town. The celebrities run a street food restaurant, making and selling Korean staples to residents and tourists, and the end result is a totally serene, wanderlust-inducing series that's perfect to de-stress to (Prime Video).
Pachinko: From Apple's description of this show, one of the best released in 2022 that absolutely took my breath away — "Epic in scope and intimate in tone, the story begins with a forbidden love and crescendos into a sweeping saga that journeys between Korea, Japan, and America to tell an unforgettable story of war and peace, love and loss, triumph and reckoning" (Apple TV+).
The Bureau: This French spy series is the one by which all others in this genre will forevermore be judged. I've even interviewed real spooks before who say this show, the French title of which is Le Bureau des Légendes, is about as accurate as you could expect a TV show to be. It revolves around the lives of agents in France's external security service, the DGSE, and the attention to tradecraft and to presenting richly drawn and complex characters has made the show nothing less than the best French series ever, according to French daily newspaper Le Figaro (AMC+, and video on demand).