Govee is a smart home brand that has gotten far more popular in recent years. The company went from making just a few products to having one of the most expansive portfolios in the market. I have a few different Govee products myself, and I've always found them to be just as good as anything from the bigger names out there.
For Prime Day 2023, Govee is offering a bunch of different deals on LED smart lighting, smart home appliances, and even a few gaming accessories that fans of LEDs are going to love. If you want to take your rig to the next level, Prime Day is the perfect time to do it.
I've dug through all the different Govee deals that are available for Prime Day. If you want to check them all out for yourself, you can shop Govee's sale right here on Amazon.
Or, if you only want to see the best of the best, I've picked my 12 favorites, and I'm going to showcase them in this big roundup.
Featured deal: Brand-new Govee Curtain Lights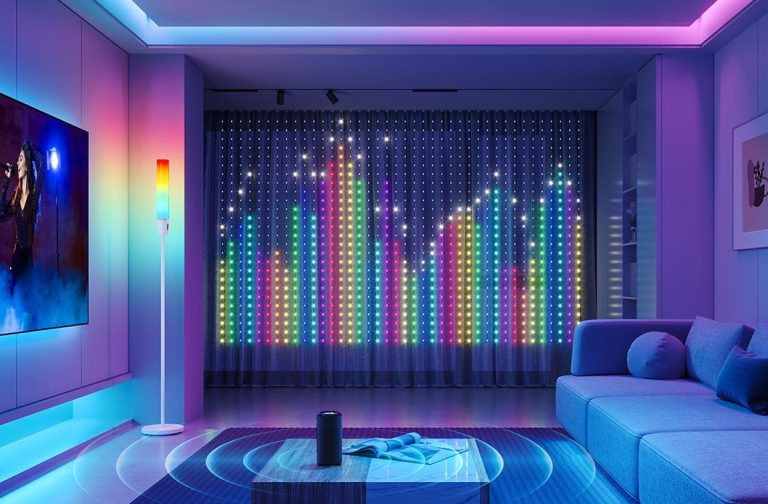 Some might say that Govee is best known for all the different smart lighting solutions it offers. That may or may not be the case, but I can certainly see why people would think that.
Govee offers tons of different smart lights that span all shapes and sizes. And I recently got to test out one of the company's newest LED smart lights that was just released last month.
Dubbed Govee Curtain Lights, this awesome setup consists of many strands of LED lights connected by one main strip across the top. There are 520 LED bulbs in total, and they combine to create a wall of lights you can hang just about anywhere.
The curtain of LEDs ends up being 5 feet wide and 6.6 feet long, though you can cut the strip on top to make it narrower if you need to. Once it's installed, the Govee Curtain Lights come with around 90 dynamic scenes, an "Enhanced Music Mode" that flashes and changes along to the beat of your music, and a DIY canvas so you can make your own images.
You can even upload GIFs and watch the animation play on your Curtain Lights.
I had a blast playing with the Govee Curtain Lights, which retail for $130. During Amazon's big Prime Day sale on July 11-12, however, you can save 25% and get yours for just $97.
More Govee smart lights on sale
In addition to the Curtain Lights, Govee has several other smart lighting solutions on sale for Prime Day.
One of my longtime favorites is the Govee Glide Hexa Light Panels shown in the image above. You can arrange them in tons of different patterns on your wall, and they add a cool futuristic effect to any space.
Govee Glide Hexa Light Panels cost $180 when you buy a 10-pack, but they're on sale for $119.99 during Prime Day.
Below, you'll find a bunch of other smart lights from Govee that have Prime Day deals. I think the Govee RGBIC Gaming Lights desk strip is particularly cool, and it's down to $59.99 for Prime Day.
Smart appliances are on sale, too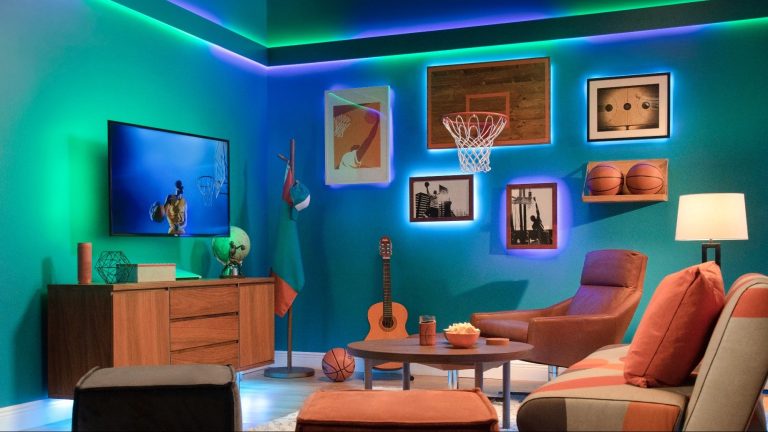 I covered all the Govee Prime Day deals on LED smart lights, and you can see how impressive the discounts are. On top of that, Govee is also offering Prime Day discounts on some of its most popular smart home appliances.
Here are my picks for the best deals on Govee gadgets:
More Prime Day 2023 coverage
Amazon Prime Day 2023 includes hundreds of thousands of deals that are exclusively available to shoppers who subscribe to Amazon Prime. If you're not already a Prime member, you can sign up for a free 30-day Amazon Prime trial and shop all of these great Prime Day deals for free.
Here's some more coverage from BGR that you should check out to see all the best Prime Day 2023 deals: