A week after releasing macOS Sonoma 14.1 beta 2, Apple is already seeding macOS 14.1 beta 3 to developers. Among the changes, there's a tweak for Apple Music, as you don't "love" songs anymore but favorite them.
This is part of a broader direction Apple is adding with iOS 17.1 beta, as Apple Music now lets you favorite songs, albums, playlists, and artists. With that, your favorite music is automatically added to your library, improving your recommendation.
In addition, there's a new dislike icon when you don't want a song to be played often. Other changes, such as creating covers and seeing song credit, are still unavailable. We're also waiting for Apple to support collaborative playlists, a delayed feature from iOS 17/macOS Sonoma's first release.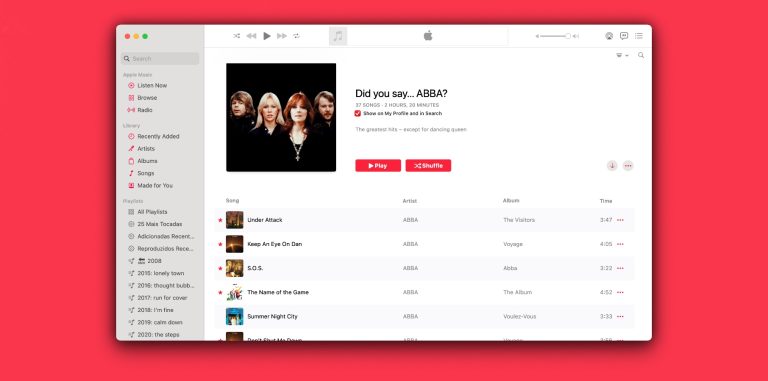 Besides this change with macOS Sonoma 14.1 beta 2, let's recap what's new with macOS Sonoma.
This update focuses on videoconferencing functions. Presenter Overlay keeps you part of the conversation when sharing your screen on a video call. You can choose between two overlays, large and small. While the large overlay keeps the spotlighting you, with your screen framed next to you on a separate layer, the small option puts you on a small bubble floating on the presentation.
There's even a new screen-sharing picker that lets you share an app or even multiple apps when on a video call, and with your Studio Display or iPhone as a camera, you can adjust the frame with zoom and pan controls or use Recenter to automatically place yourself in the center of the frame in a call.
macOS Sonoma added Game Mode, which automatically gives games top priority on the CPU and GPU of your Mac, lowering usage for background tasks while dramatically reducing latency with wireless accessories.
In addition, this new operating system brings new slow-motion screen savers of "breathtaking" locations from around the world. When you log in, they seamlessly become your desktop wallpaper. In addition, you can finally place widgets on your desktop from your widget gallery.
These widgets are interactive, and with Continuity, you can add your iPhone widgets to your desktop without having to install the corresponding apps on your Mac. In addition, when you open an app or window or use Stage Manager, widgets fade into the background so you can concentrate on the task.
Alongside macOS Sonoma 14.1 beta 3 available to developers, Apple is also releasing the third beta of iPadOS 17.1, iOS 17.1, watchOS 10.1, and tvOS 17.1.
BGR will update this article when we learn more about the beta of macOS 14.1. A new public beta build is expected soon.