After more iOS 10 beta releases than we cared to keep track of, iOS 10 is finally here for our downloading pleasure. If you were lucky enough to miss yesterday's over-the-air update frustration and eventually managed to get a crisp new version of iOS on your device, you've undoubtedly already seen many of iOS 10's dramatic new features.
In case you missed it, yesterday we covered 25 iOS tips and features designed to help you get the most out of iOS 10. If you've already devoured that and are on the hunt for even more tips, tricks and hidden iOS 10 features, not to worry, we've got you covered with a few more doozies.
So without further ado, here are a few more of our favorite iOS 10 features and tips that you may not be aware of.
DON'T MISS: The 10 biggest changes coming to your iPhone with iOS 10
Quickly close all open tabs in Safari
In iOS 10, closing all open tabs in Safari can be accomplished in one fell swoop. Simply tap and hold the tab icon located in the lower right hand corner and you'll be presented with an option to close all open tabs. This is a welcome new feature, especially in light of the fact that iOS 10 supports unlimited tabs in Safari.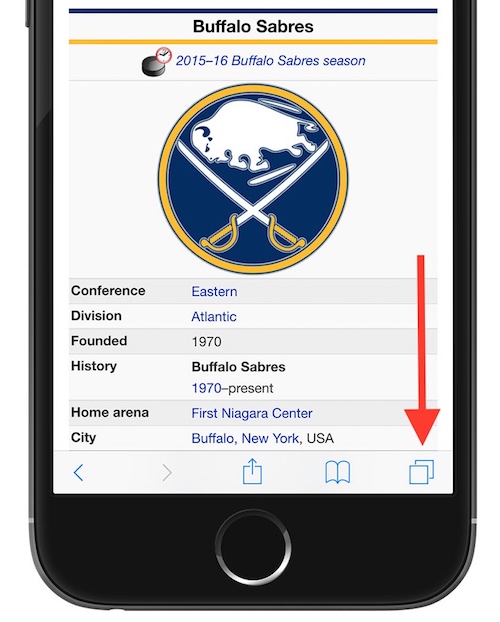 3D Touch on any app to share it
As part of Apple's comprehensive push to roll out more 3D Touch functionality across iOS, iOS 10 will enable users to 3D Touch on any app and easily share an App Store link of that app with friends.
Bonus Tip via Reddit: 3D Touch on an app update mid-download and you can prioritize download order, pause the download or cancel it altogether.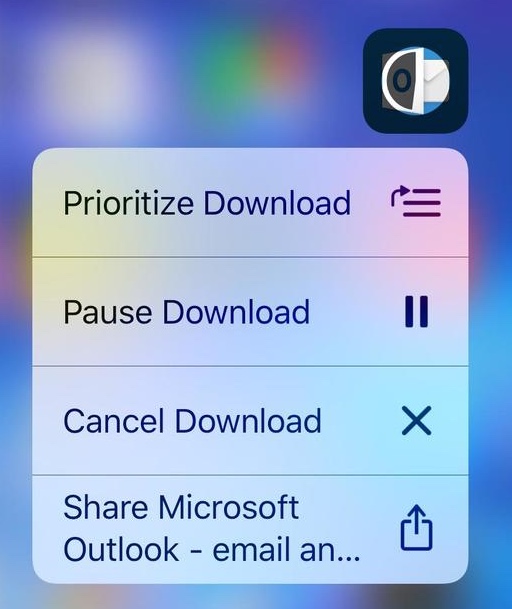 Check if a given Wi-Fi network is active
The Wi-Fi settings pane in iOS 10 is a whole lot smarter than its predecessor. When looking at a selection of Wi-Fi networks, iOS 10 will now inform users if a particular network is actually connected to the Internet. In such instances, the phrase "No Internet Connection" will appear below a given network.

Save bandwidth and time by sending lower quality photos
If bandwidth is at a premium, or if you simply are sending a friend a ton of photos and want to get them over there as quickly as possible, iOS 10 includes an option to send lower quality photos when using the Messages app. To turn this toggle on, go to Settings > Messages > Low Quality Image Mode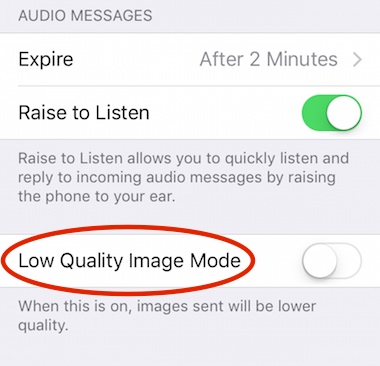 Access lyrics via Apple Music
As part of Apple Music's dramatic overhaul in iOS 10, Apple has also added in a number of welcome new features to its music streaming service. One such feature allows users to view the lyrics of any song that happens to be playing. To access song lyrics, users can swipe up from the "Now Playing" window whereupon they'll see a "Lyrics" option that they can select.
Much easier to share web links
Sharing web links in iOS 9 isn't all that difficult, but it's not the most seamless process. First you long press on a link and select copy. Then you open up your app of choice (Twitter, Mail, Messages etc.), select a recipient, hit paste and then hit send. In iOS 10, this process is tightened up a bit. Now when you long press on a link you'll see a new Share option that, when selected, will bring up iOS' Share Sheet.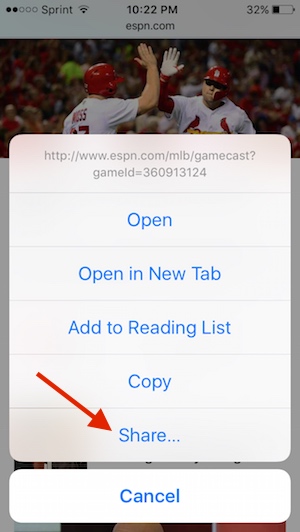 Audio won't stop playing when the Camera app is open
Speaking of music, and audio in general, iOS 10 finally fixes one of the more frustrating aspects of iOS 9. For whatever reason, Apple in iOS 9 thought it would be a good idea to completely pause all audio playback when a user opens up the Camera app. In iOS 10, Apple has finally come to its senses as users can now listen to music or podcasts while simultaneously taking photos.
RAW photo editing capabilities
If you're a professional photographer, or even a serious amateur photographer, you're not going to be interested in editing a compressed .jpg photo. Instead, you want to get your hands on the original uncompressed images before making any changes. In iOS 10, that will finally become a possibility as the upcoming mobile OS will add support for RAW photo editing via third-party apps.