If your Snapchat app keeps crashing, it can quickly become frustrating. And if you're one of the users wondering why it's happening, we're here to help.
App crashing is perhaps the most common bug on Snapchat, especially on iOS devices!
Snapchat users have made many complaints concerning this particular issue. Luckily, this article presents several solutions that will help if Snapchat keeps crashing on your phone.
Read our article on How to secretly take a screenshot on Snapchat.
What is causing Snapchat to crash?
Before delving into the solutions to fixing your Snapchat app crashing, you should fully understand the reason behind this malfunction.
Since its launch in 2011, the Snapchat app system has had a default error. The new version of the Snapchat app is said to be the reason behind the incessant crashing of the app on iPhones.
Even though the new version was created to maintain the app, it seems to be causing more damage than repair.
Right before the app crashes, there's a "something went wrong, please try again later" alert on the user's screen.
In response, Snapchat's support team has confirmed that they are aware of this issue and are constantly trying to fix it immediately.
According to them, a new version of the app will be provided as soon as possible, which will help fix the bug.
In the meantime, keep scrolling to find out quick solutions to this problem.
How do I fix Snapchat crashing?
There are several solutions to apply if your Snapchat keeps crashing. So, if one doesn't work for you, you can always try another option.
Clear Snapchat
It's possible that several data in your Snapchat app have been corrupted, affecting the app's functions in general.
While you might be unable to pinpoint the cause of the data corruption, you can fix the issue by clearing the app.
Here's how to do that:
On old iPhones with a physical home button
Press your phone's home button twice and quickly.
A list of recently used apps will appear.
Look for the Snapchat app and swipe it up to clear it.
On newer iPhones with no physical home button
Swipe up from the navigation bar on your screen and hold it in the middle of your screen.
A list of recently used apps will appear.
Look for the Snapchat app and swipe it up to clear it.
On Android devices
Swipe up from the navigation bar on your screen and hold it in the middle of your screen. Or, tap the minimize button on your smartphone.
A list of recently used apps will appear.
Look for the Snapchat app and swipe it up to clear it.
Pro Tip: It is also advisable to clear any other app running in the background for an effective result.
Restart your phone
You might not know this, but restarting your phone does a lot of wonders. Especially when there's any bug in an app.
Restarting your phone gives an instant aid for any glitch or software errors without affecting your data. It also helps your phone clear its internal memory, leading to better performance.
Press and hold down your power button alongside your volume button on your phone.
Once the option "slide to power off" appears at the top of your screen, slide it to the right to switch off your phone. Or, tap on Power off.
After switching off your phone, restart it and launch the Snapchat app.
Disconnect and reconnect wi-fi
A poor internet connection can get in the way of an app's performance. Without a stable network, the app will just not work. If you're connected to wi-fi, try disconnecting and reconnecting to it for the app's smooth performance.
Go to your home screen and select Settings.
Tap wi-fi and turn off the wi-fi switch by clicking on it.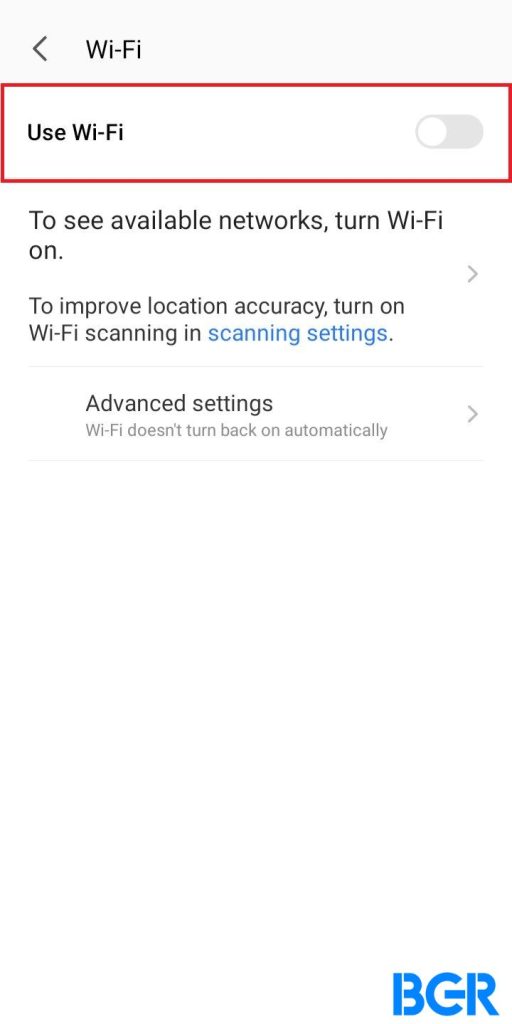 After about a minute, tap the switch again to turn it back on.
Once this is done, try to relaunch Snapchat to see if it will work.
Enable background app refresh
This will help the app check for new updates and content in the background, helping it remain updated with the latest information and run smoothly.
Go to Settings on your iOS device.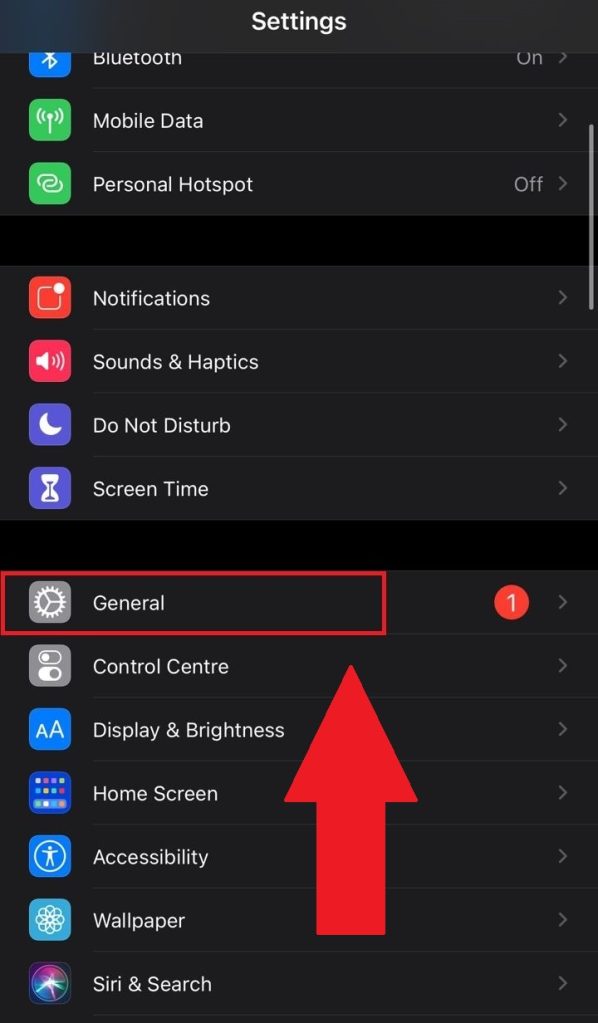 Select General, then choose Background App Refresh.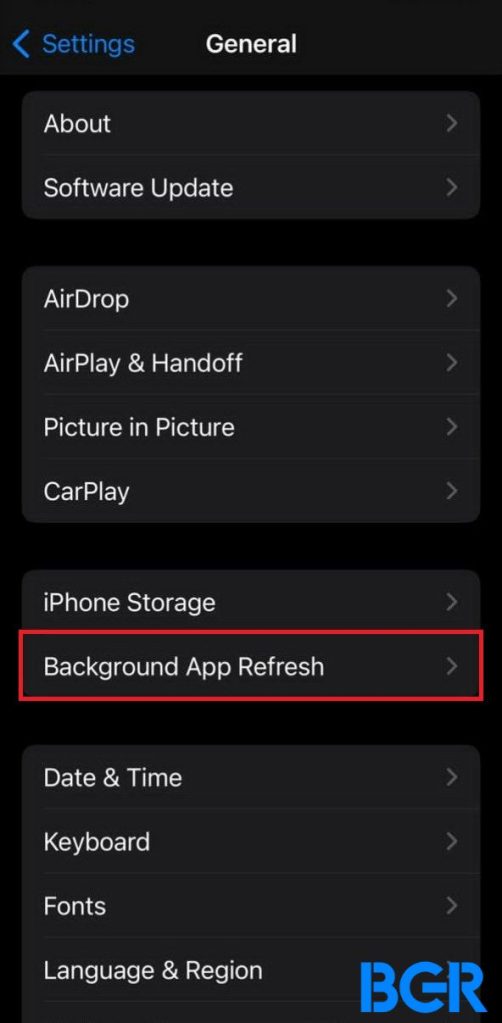 Locate Snapchat and switch on the toggle next to it.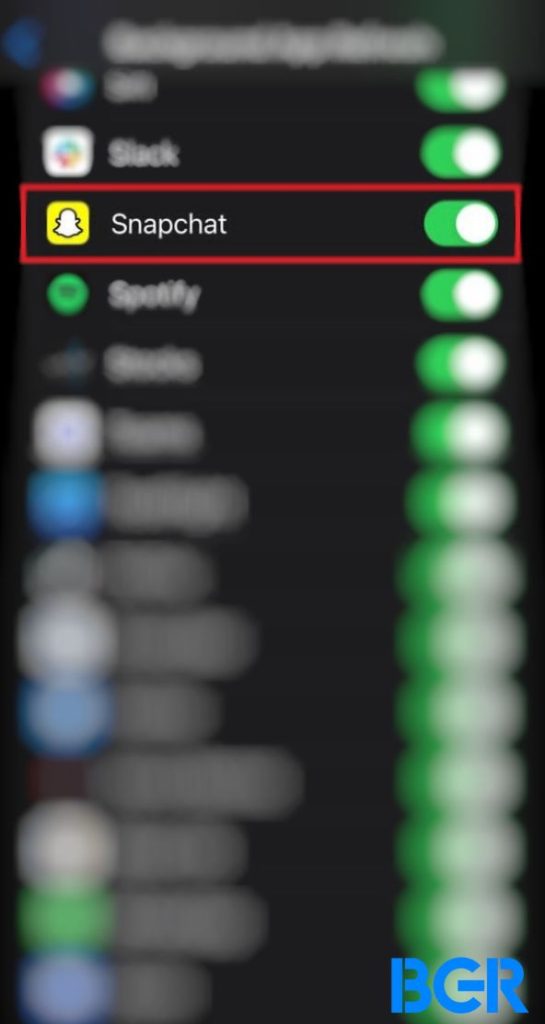 Clear Cache
An outdated cache can contribute to errors leading to Snapchat crashes on your device. Fortunately, there's an option to clear all cache under Account actions on Snapchat.
Not only will clearing the Snapchat cache prevent the app from crashing, but it'll also free up more storage space on your device.
Open Snapchat, and tap the profile icon in the top left corner.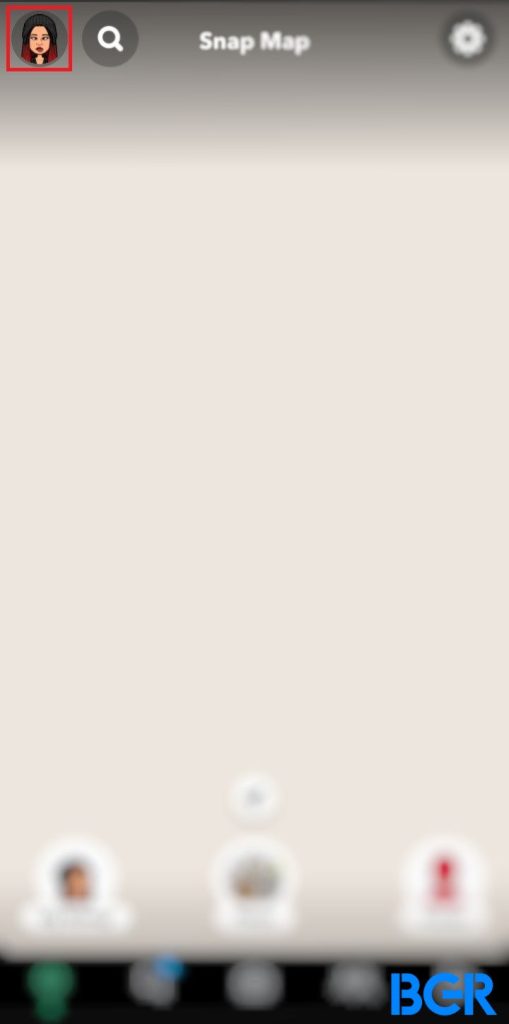 Tap the gear icon in the top right corner.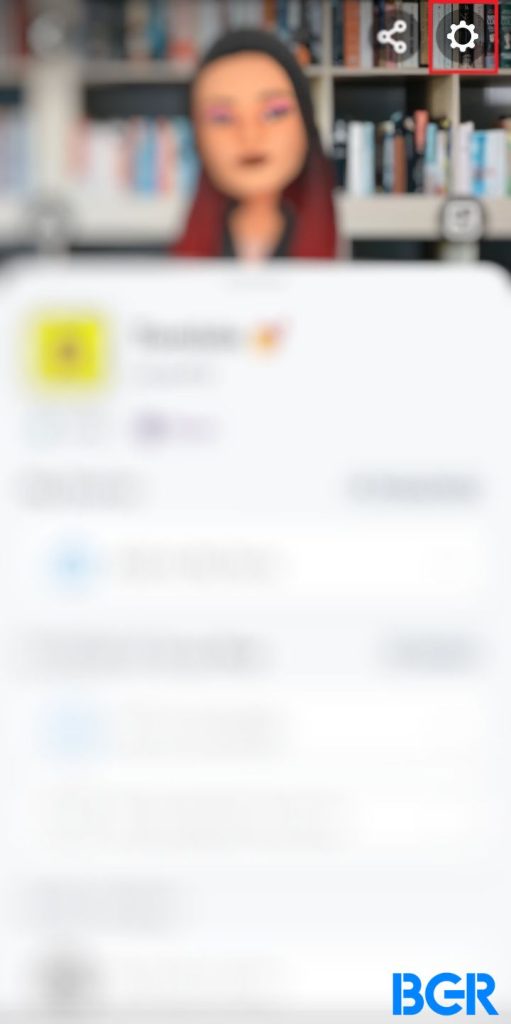 Then, scroll down to the Account Actions section.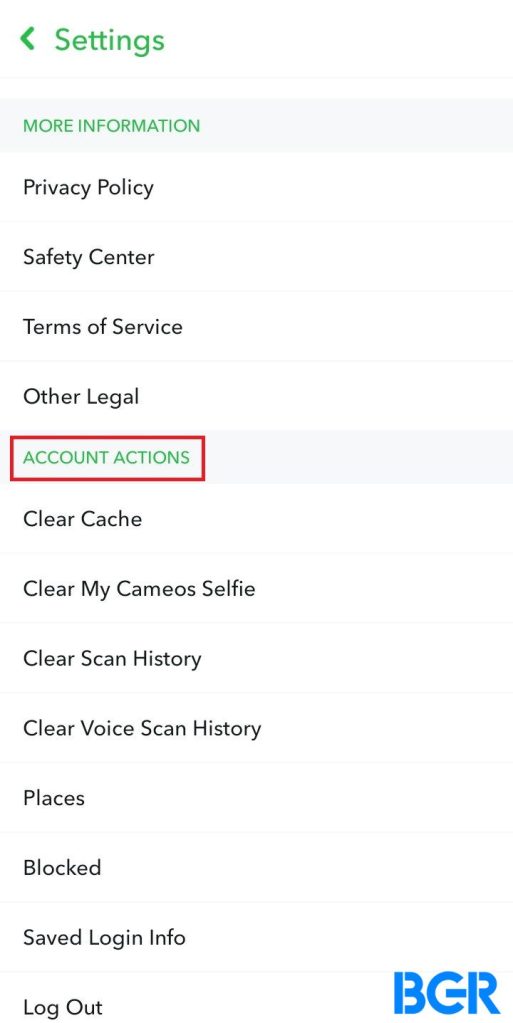 Select Clear Cache and tap the Continue button to confirm the action.
Click the Okay button once you're done clearing the cache to restart the Snapchat app.
Update your app
If your Snapchat app runs on the same version for a while, it can keep crashing or stop working altogether.
To solve this, check if there's an update available for the app and update it.
Go to your home screen and visit Play Store or App Store.
Select the Updates option for a list of apps with pending updates, or search for the app you want to update to see if an update is available for it.
Then, tap the Update button next to it or below it.
Delete third-party Snapchat apps
You might be using third-party Snapchat apps like Snapchat++, SCOthman, Phantom, Sneakaboo, Snaptools, Emulator, etc. However, you should know that these are unauthorized apps.
If your Snapchat is still crashing, you can remove these apps from your phone and then check if the official Snapchat app is working or not.
Long press the app's icon.
Select "Remove app".
Then tap "Delete app" to confirm and delete the third-party app from your device.
Uninstall and reinstall Snapchat
Doing this will help clear off unwanted cache or data from the app that might be causing minor errors or glitches to disturb the app's functioning.
To do this:
Long-press the Snapchat icon or Snapchat app icon.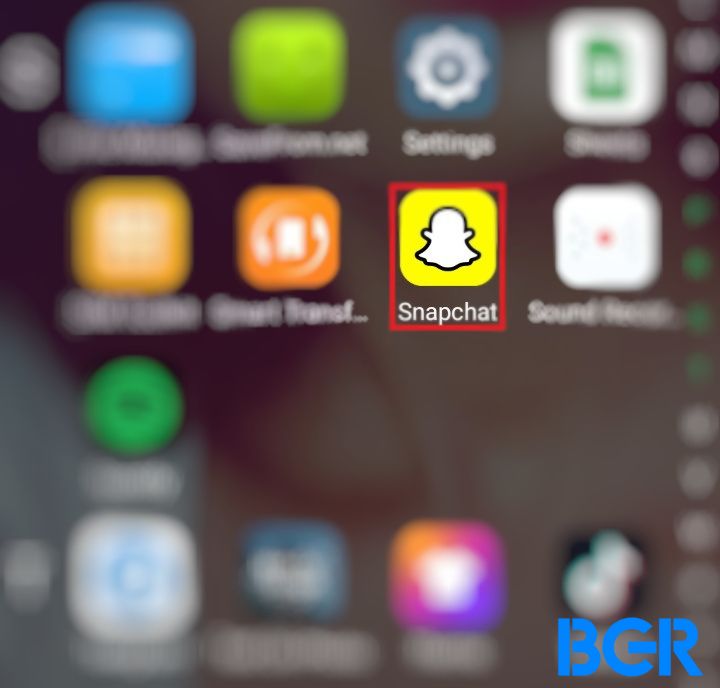 Select the option to delete Snapchat or uninstall it.
Once you delete or uninstall and install Snapchat again, log back in.
Pro Tip: Once your device finishes reinstalling Snapchat, you should restart your phone. This will help ensure everything is implemented properly and the recently installed app works well.
You can try these solutions to stop your Snapchat from crashing and get it running smoothly again. However, if none works for you, be sure to check that there are no issues with your Snapchat account and you're using the correct details to log in.
You can always contact Snapchat support team or visit their help center to report the issue you might be facing there for further assistance and recommendations.
FAQ
What is wrong with my Snapchat?
If your Snapchat crashes or isn't working properly, you can fix this by restarting the app, or clearing the app's cache and deleting conversations.
Why isn't my Snapchat working?
Be sure to have your device connected to good cellular service or wi-fi. If you're still having internet connection problems, restarting your device can help fix that.
Will clearing cache delete anything on Snapchat?
No, it won't. Clearing a cache simply means freeing up more storage, so things like your memories, snaps, or chats won't get lost from your Snapchat if you clear its cache.
Is Snapchat a dying app?
Launched in 2011, Snapchat became one of the most popular platforms in the 2010s. However, the users' activity on the platform has seen a significant decline in recent years.
Who owns Snapchat?
Evan Spiegel owns Snapchat. Spiegel launched the company with his Stanford University fraternity brother, Bobby Murphy, in 2011.
Does anyone still use Snapchat 2022?
With an increase from 306 million in the third quarter of 2021, Snapchat has garnered 332 million daily active users worldwide since the first quarter of 2022.
What is SnapKidz?
This is a photo and drawing app for kids without Snapchat's main feature of sending messages. It is currently only available as part of an update to the iOS app but may become available to Android in the future.
Can Snapchat delete your account for posting drugs?
Yes, posting content that promotes criminal activities or the use of regulated goods can get your Snapchat account banned. This is because Snapchat prohibits using its platform for any sort or form of illegal activity.