Kevin Costner's gravelly-voiced rancher John Dutton once mused, in Paramount's hit series Yellowstone, that "you can't fix a broken wagon wheel, but you can use the parts to make a new one." No one would dare accuse the OG Paramount series from creator Taylor Sheridan of being "broken" — well, scratch that, some of you might — but the second half of that maxim pretty aptly describes what the network is doing right now vis a vis Sheridan's myriad shows he's launching for the Paramount Plus streamer.
Without getting too far down into the weeds, Paramount had crafted a streaming strategy for Yellowstone before it had a firm handle on its own streaming ambitions — which is why the show, now one of the biggest on cable, doesn't live on its own network's streaming service (Yellowstone airs on Paramount, but it streams on Peacock). And it's also why Paramount has wisely tasked Sheridan, who's now a proven hitmaker with legions of fans, with building out as many shows as he cans … for Paramount's streaming service, specifically.
The result: Multiple Yellowstone prequels and spinoffs, like 1883 and 1923, for a start. In fact, Sheridan's bulging Paramount Plus portfolio is also starting to beg a question among a certain contingent of Yellowstone fans … is it time to call it a day on this one?
Will Yellowstone end with Season 5?
The show, a neo-Western set in present-day Montana, is currently on a mid-season break and set to return with six more Season 5 episodes at an as-yet unspecified date this summer.
Part of the reason why there have started to be rumblings about this being the end is the fact that fan approval of the show has seriously taken a nosedive. Let's look, for example, at just the trajectory that the Rotten Tomatoes scores have taken.
Back in Season 1, Yellowstone had a solid 83% audience score on the review site. Now, though, the audience score for Season 5 currently stands at an abysmal 34%. "So much has changed with the writing of this series," one reviewer lamented recently. "The first two or three seasons were very edgy. They almost had a Sopranos or Breaking Bad feel. Now it feels like I'm just watching a soap opera. Sad." Added another:
"Jumped the shark. I felt like (the) end of S4 was rushed and bad but this just keep getting sillier. Sad because it was such a great show."
From there, we have word from our sister publication Deadline that series star Kevin Costner has been locked in something of a dispute with the studio over his shooting schedule, which seems to be conflicting with his film projects. So, the key Yellowstone star seems to want out — or, at least, a diminished presence — and fans are also pretty dissatisfied with what they're seeing at the moment. The time would thus seem to be right to return to the Paramount Plus playbook: Stick a fork in this one, and work with Sheridan on some sort of Next Big Yellowstone Thing that can be exclusive to the streamer.
And that actually looks like exactly what Paramount is going to do.
Matthew McConaughey entering the picture
The rumor, again per Deadline's reporting, is that all sides are currently working on ending Yellowstone after Season 5 closes out this summer — and then bringing some sort of an extension to the story over to Paramount Plus. And for that next chapter of the story, none other than Matthew McConaughey is set to enter the picture.
Paramount has finally confirmed this bit of casting news, which had been the source of speculation for months now. Paramount Media Networks President and CEO Chris McCarthy confirmed to The Hollywood Reporter that McConaughey will definitely take part in a Yellowstone extension series of some sort — irrespective of whether Costner continues with the franchise or not.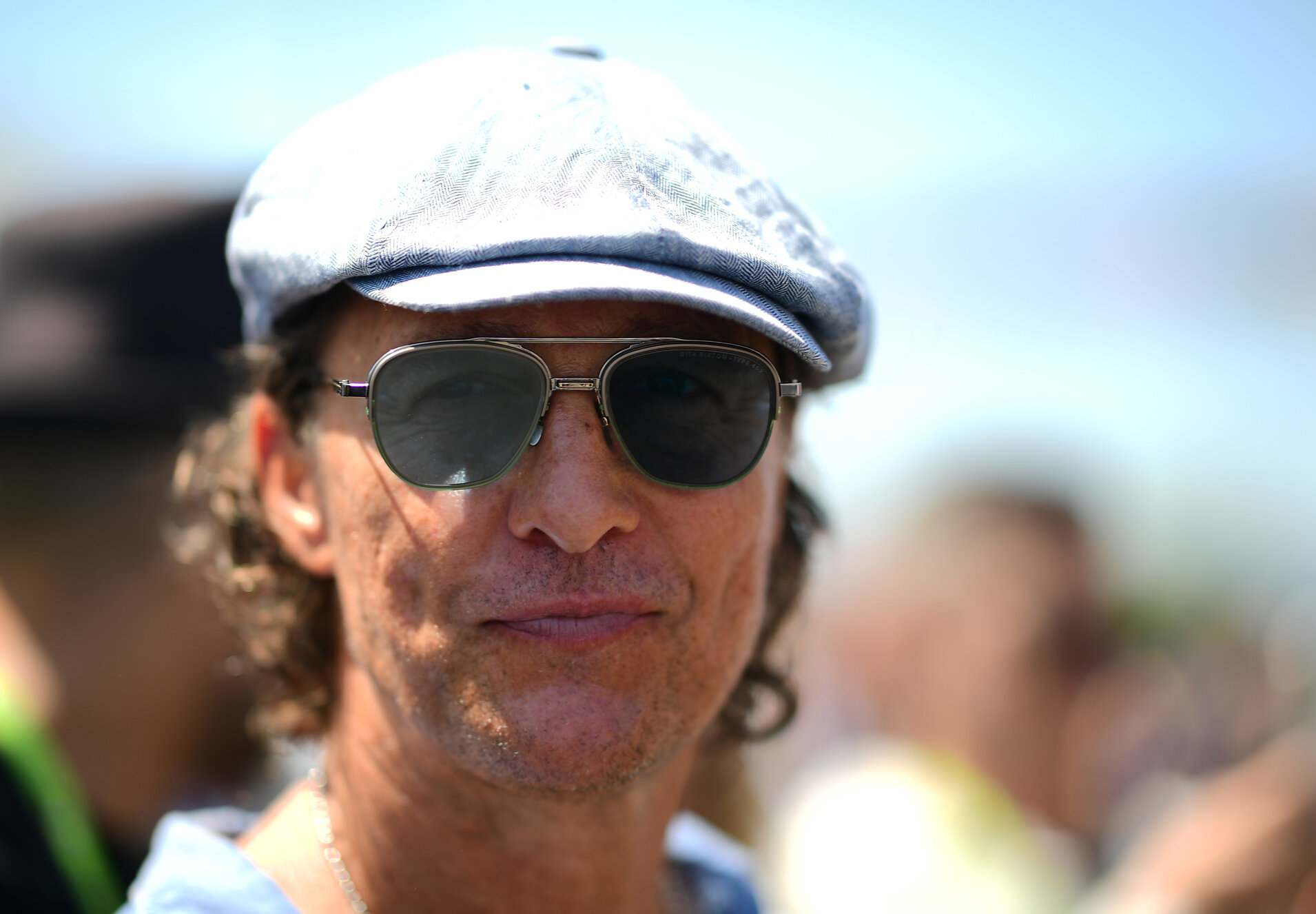 For now, Paramount Plus also continues to build out the Sheridan-verse, with shows like 1883, 1923, the forthcoming 1883 spinoff Bass Reeves, plus Sheridan's other upcoming Paramount Plus shows that aren't even connected to that world (Lioness and Land Man being two examples).
Regardless of how the Yellowstone story shakes out, Paramount Plus subscribers — who have a fast-growing library of content to enjoy — will arguably be the ultimate winners, with an abundance of content to enjoy.
More on the Costner backstory
As for the star of Yellowstone, well-connected Puck News reporter Matt Belloni confirmed recently that the friction between the Costner and Paramount camps is no joke. To the degree that, via Instagram just a few months ago, longtime Costner associate Glenn Kleczkowski reportedly posted this response to Sheridan's new mob show Tulsa King on Paramount Plus (in a since-deleted post):
"Stick to westerns, bro. You don't know SHIT about THIS life. Stay in your lane, country boy. I'm actually embarrassed for you as a writer and creator."
Needless to say, that Instagram post supposedly came to the attention of Sheridan himself, as well as Paramount Media Networks president and CEO Chris McCarthy. Depending on who you talk to, the discomfort behind the scenes on the Yellowstone set isn't a new phenomenon, either. Costner, for example, reportedly has been a bit of a pill on set (based on Belloni's reporting) going all the way back to Season 1 of the show — and then, once it took off, started demanding more money above the generous compensation he was already getting.
Some fans of the show got to witness a bit of the drama firsthand in recent days. Most of the Yellowstone cast, including Sheridan, was a no-show at PaleyFest in Los Angeles — in spite of the fact that the event was advertised as a chance to see the entire cast.
It left enough of a bad taste in some attendees' mouths that they walked out when it was clear that only four cast members (Josh Lucas, Wendy Moniz, Mo Brings Plenty and Dawn Olivieri) were on hand. "Yeah, as someone who paid over $100 a ticket I'm pretty fn pissed," one member of the audience tweeted.
Among those who did show up was Paramount Network president Keith Cox, who told attendees that he's "very confident" Costner will finish out what's left of Yellowstone. Still, though, it's not a good look when it feels like a cast already roiled by offscreen drama doesn't show up to an event that they'd seemingly already committed to attending. Moreover, as of this weekend we still don't have an update for Part 2 of Yellowstone Season 5 yet — which is to say, there reportedly hasn't even been a start date for filming that's been shared with the cast yet.
Long story short: There are some super-complicated and messy specifics all around, but what is clear, as we've noted above, is that it might be time to bring this story to a close. Which wouldn't be such a bad thing, as the show has already cemented Sheridan's status as a TV hitmaker with the Midas Touch.
Who's more important here: One star on one Sheridan show, or the man himself who's created so much content for Paramount Plus that, per Samba TV, around 1 in 4 subscribers only watch Taylor Sheridan shows on the streamer?