Yellowstone's sharp-tongued fan-favorite character Beth Dutton once mused: "I believe in loving with your whole soul, and destroying anything that wants to kill what you love." I wonder, then, what she would make of the state of play surrounding this OG Paramount franchise from hitmaker Taylor Sheridan — a modern-day Western that found success by arguably mixing elements from Game of Thrones and Succession and grounding the story firmly in Red State America. Yellowstone Season 5 will reportedly bring the hit series, finally, to an end — a series that so many fans loved, a la Beth Dutton, with their whole soul.
And, honestly, it's probably just as well. For so many reasons. Let's talk first, though, about where things stand right now with the show, and then move on to why it's the right move to cut bait now — even as Paramount+ keeps ordering new shows from the Yellowstone creator, including a Yellowstone sequel that will bring Matthew McConaughey into the franchise's orbit following star Kevin Costner's forthcoming departure from it.
Does Season 5 mark the end of Yellowstone?
Yellowstone Season 5 is an ending of sorts for the show, but you could also argue that it's not an ending at all. Paramount has finally confirmed when the season's remaining episodes will air (this November) — and, yes, that batch of episodes will bring an end to Yellowstone Season 5. But those episodes will also preface the next chapter of the franchise, in the form of a sequel series that will include some of the stars from the original Yellowstone (minus Costner) as well as the addition of McConaughey.
(Plot details for both the back half of Season 5, as well as the sequel, are obviously being kept under wraps.)
"Yellowstone has been the cornerstone on which we have launched an entire universe of global hits – from 1883 to Tulsa King, and I am confident our Yellowstone sequel will be another big hit, thanks to the brilliant creative mind of Taylor Sheridan and our incredible casts who bring these shows to life," said Chris McCarthy, president & CEO of Showtime and MTV Entertainment Studios.
Fans have been waiting for more Yellowstone since Season 5's mid-season finale in January, which also ended on a cliffhanger. And since then, unfortunately, conversation about the show has been dominated by off-screen rather than on-screen drama.
The Kevin Costner backstory
That drama came via word a few months ago from our sister publication Deadline, revealing that Costner had reportedly been locked in something of a dispute with the studio over his shooting schedule, which seems to be conflicting with his film projects. That led to all sorts of hand-wringing about whether Yellowstone's star wanted out — and whether he'd even return at all.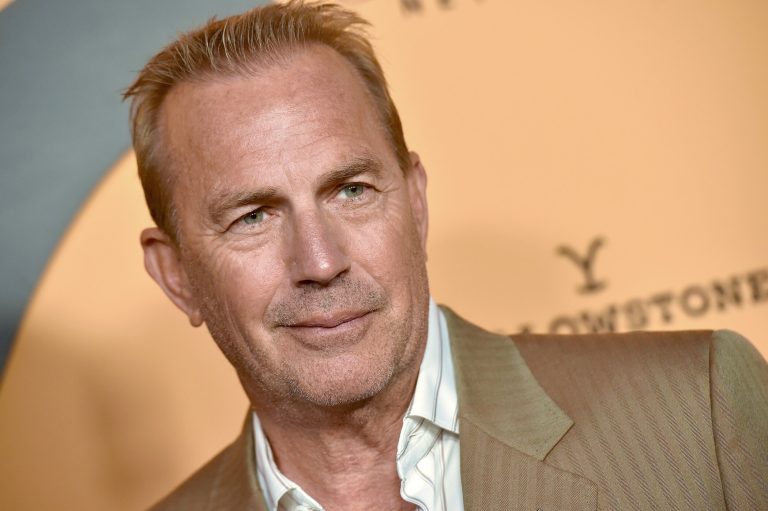 Along these same lines, Puck News reporter Matt Belloni confirmed recently that the friction between the Costner and Paramount camps is no joke. To the degree that, via Instagram a few months ago, longtime Costner associate Glenn Kleczkowski reportedly posted this response to Sheridan's new mob show Tulsa King on Paramount Plus (in a since-deleted post):
"Stick to westerns, bro. You don't know SHIT about THIS life. Stay in your lane, country boy. I'm actually embarrassed for you as a writer and creator."
No surprise, that Instagram post supposedly came to the attention of Sheridan himself, as well as Paramount's McCarthy. Depending on who you talk to, the discomfort behind the scenes on the Yellowstone set isn't a new phenomenon, either. Costner, for example, reportedly has been a bit of a pill to work with (if Belloni's reporting is correct) going all the way back to Yellowstone Season 1. And then, once the show took off, he started demanding more money above the generous compensation he was already getting.
The non-Costner factors at play
The media, however, probably made a bigger deal in recent months than it needed to about the Costner situation and its relationship to Yellowstone ending. It's not just one factor at play here, in other words.
For example, Yellowstone is currently Paramount's biggest and most successful show — but it doesn't actually stream on the Paramount+ streaming service. Paramount had crafted a streaming strategy for Yellowstone before it had a firm handle on its own streaming ambitions (it's currently available on Peacock). The network, in other words, has all the incentive in the world to bring this series to a close and launch a sequel, which absolutely will be available to stream on Paramount+.
And there are still other indications that the time is right to pull the plug. Sheridan, for example, has plenty of other work to focus on. The mountain of shows he's overseeing for Paramount includes Yellowstone, the Yellowstone spinoffs mentioned above, plus the sequel that's reportedly coming in December — as well as all-new shows, like the spy series Lioness.
And then there are the ratings. Look at how the Yellowstone audience score on Rotten Tomatoes has tanked in Season 5:
Season 1: 83%
Season 2: 91%
Season 3: 87%
Season 4: 82%
Season 5: 35%
It's time to say goodbye
"This season has more fillers than ever before," one viewer lamented in a Rotten Tomatoes review. "They are basically just milking it. And the story is shockingly boring for the amount of fillers in this season. Disappointed."
Opined another viewer: "Move it to daytime television where it can finish behind General Hospital."
Sheridan clearly has enough on his plate in terms of other work to focus on. Yellowstone did what it set out to do, and it's right to go out on a reasonably strong note before things take an irrevocable turn. Last November, for example, 12.1 million viewers watched the Season 5 debut — a bigger viewership than any other scripted series got in the fall.
That's quite an achievement, and it should be celebrated as such. But it has no bearing on the fact that, for so many reasons, this is the perfect time to end the show so that Paramount, Sheridan, Costner, and the rest of the cast and crew can move on to bigger and better things.