Here's something that Showtime, HBO, and Paramount+ all have in common — all three services, as disparate as they are, have some exciting new spy shows in the works that I absolutely cannot wait for, and which fans of the espionage genre definitely need to put on their list. We're talking about spy shows from creators like Yellowstone's Taylor Sheridan, plus the team behind Netflix's fantastic Israeli spy series Fauda as well as Robert Downey Jr.
They spy shows they're all working on include a pulse-pounding tale about a half-French, half-Vietnamese communist spy during the last days of the Vietnam War who goes on to live in exile in the US; a thriller about a CIA initiative that trains women to work as undercover operatives around the world; and a docu-drama about the life and origin story of a shadowy Lebanese terrorist named Imad Mughniyeh, who was responsible for more American deaths than any other single person before the 9/11 attacks.
Ghosts of Beirut
That last one I mentioned is the spy show that's coming the soonest. It's Ghosts of Beirut, from Fauda creators Avi Issacharoff and Lior Raz, and it will make its Showtime streaming debut later this month — on May 19, after which it will air on the network on May 21. From Showtime's official description of the show:
"Told from the American, Israeli and Lebanese perspectives, the series traces Mughniyeh's origins from the Shiite slums of South Beirut to his masterminding of the concept of suicide bombers, a deadly tactic that led to his swift rise as the world's most dangerous terrorist. Based on extensive research of still-classified events, the drama spans decades and weaves in first-hand, real-life interviews with prominent officials from the CIA and Mossad, connecting the turmoil of 1980s Beirut with the spy games of the modern Middle East."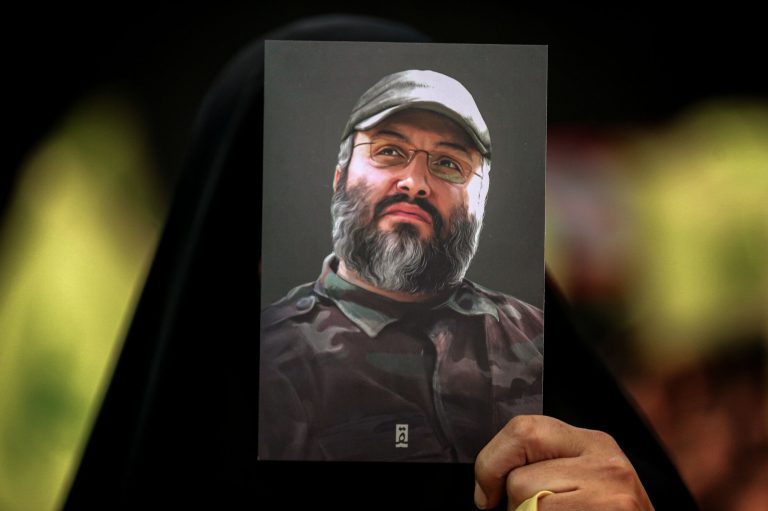 Besides the story, another reason this Showtime release is at the top of my list has to do with the sheer amount of talent involved. The executive producers, for example, include Daniel Dreifuss, who also produced Netflix's All Quiet on the Western Front, as well as Greg Barker (the filmmaker behind HBO's Manhunt: The Inside Story of the Hunt for Bin Laden. Barker also directs all four episodes of Ghosts of Beirut.
Other co-executive producers here include Diane Becker, who was also a producer on HBO's Navalny (one of my favorite documentaries of all time, chronicling the life of Russian dissident leader Alexei Navalny — and a kind of spy story, in its own right).
Lioness
Moving right along — Taylor Sheridan is obviously the prolific TV creator most closely associated in people's minds with Paramount's Yellowstone. However, that Kevin Costner-led Western is far from the only show that Sheridan is involved with. Not only does Sheridan have something like half a dozen shows already airing on Paramount's streaming service, but another Sheridan-created title coming soon to Paramount+ is the spy show Lioness, the cast of which includes Zoe Saldana and Nicole Kidman.
This one doesn't have a release date yet, but the rumor is that it will arrive at some point this year. "We were in the middle of the pandemic," Saldana says in a new interview with Vanity Fair, about getting the scripts and an invite from Sheridan to join this show. "The thought of me committing to a multi-seasonal show was just daunting. I told him that I just wasn't ready. I was scared shitless, in other words. I was just like, 'I'm going to fail. I just do science fiction. I don't do this.'"
Obviously, she ended up coming around. "It was Taylor Sheridan. Nicole Kidman was already attached to produce, and she was going to play a part in it as well. So obviously, that was a dream for me."
The cast also includes Morgan Freeman, and House of Cards' Michael Kelly. As Paramount+ explains it, Lioness is based on a real-life CIA program and follows Cruz Manuelos (Laysla De Oliveira), a rough-around-the-edges but passionate young Marine recruited to join the CIA's Lioness Engagement Team to help bring down a terrorist organization from within. Saldana plays Joe, the Lioness station chief in charge of training, managing and leading the female undercover operatives.
The Sympathizer
Finally, let's talk about the spy show about the Vietnam-era communist spy that I alluded to above. It's an adaptation of Viet Thanh Nguyen's Pulitzer Prize-winning novel The Sympathizer, a trailer for which Warner Bros. Discovery unveiled during its announcement of the branding for the Max streaming service.
This story, which won so many incredible words, is summarized as follows: "The narrator, a communist double agent, is a 'man of two minds,' a half-French, half-Vietnamese army captain who arranges to come to America after the Fall of Saigon, and while building a new life with other Vietnamese refugees in Los Angeles is secretly reporting back to his communist superiors in Vietnam." Among its honors, The Sympathizer won the 2016 Pulitzer Prize for Fiction, as well as the Edgar Award for Best First Novel and the Andrew Carnegie Medal for Excellence in Fiction (both in 2016).
Park Chan-wook and Don McKellar are the co-showrunners and executive producers, and in addition to star Hoa Xuande the cast of this HBO series includes Fred Nguyen Khan, Toan Le, Ky Duyen, and Sandra Oh. Robert Downey Jr. is also an executive producer and will portray multiple characters in this spy show (which coming sometime in 2024).