Yellowstone, from prolific TV creator Taylor Sheridan, is arguably the crown jewel in the Paramount Network's small screen empire — even though, lately, everyone can't seem to stop raving about two other Sheridan-created series for the network's streaming service. As Yellowstone has started to show its age a bit, some fans have even started to get tired of it — while Paramount Plus' two hottest shows of the moment are now Sheridan's 1923 (a Yellowstone prequel) and Tulsa King, which is a series starring Sylvester Stallone in his first major scripted TV role, as a Mafia capo.
There are, to be sure, lots of other great shows and movies to watch on Paramount Plus. But anybody who doesn't acknowledge that the streamer's fortunes will absolutely rise and fall with Sheridan's content is kidding themselves. To the extent that Paramount is part of the wider streaming conversation, it's thanks to Sheridan's already long and still-growing list of shows — including Yellowstone prequels 1883 and 1923, plus Tulsa King, Mayor of Kingstown, and much more to come.
Tulsa King vs 1923
Here, meanwhile, is where things stand with Sheridan's two newest Paramount Plus shows, as well as what audiences think about each of them (including which one they seem to love more for the time being).
Tulsa King ended its 8-episode first season over the weekend with an explosive finale that included a notable death as well as the reveal of ATF agent Stacy Beale's ultimate fate, among other developments. There's still more to come, however, of 1923 — which stars Harrison Ford and Helen Mirren as an earlier generation of the Dutton family at the heart of Yellowstone.
It's now four episodes into its 8-episode first season and is currently on a mid-season break. The show is coming back, for Episode 5, on February 5.
Given that Sheridan is behind both shows, it shouldn't come as a surprise that they appeal to similar audiences despite having entirely different aesthetics and narratives that are as divergent as night and day. One takes place amid the vastness and open spaces of the West, while the other is built around a tough guy in a nice suit.
But the fact remains: If you're a fan of Sheridan and the self-reliance and machismo of his worldview, you shouldn't have a problem with either series.
Which show has higher audience ratings?
The other interesting thing to note about both of these shows is that they each have super-strong audience ratings and sentiment around them at the moment. On Rotten Tomatoes, one of them is, in fact, higher than the other, but the bottom line is that these are both two highly regarded shows, and Paramount is lucky to have them and Sheridan in its wheelhouse.
Based on the Rotten Tomatoes scores, though, what is the audience favorite between the two?
It's Tulsa King.
The show — built around Stallone's character getting out of prison, and as a reward for keeping his mouth shut, getting sent to Tulsa to set up an operation there — has a 90% audience score on Rotten Tomatoes, based on 467 reviews so far. "Of all the Taylor Sheridan shows this is the only one I liked," one reviewer raves.
"Sure Stallone is over the top, but it plays well with all the 'normal' folks in Tulsa. Not as ridiculous as Yellowstone, which says a lot about that show. Actually think they could have stretched season 1 out over 2 more episodes to do it justice. I look forward to a season 2 of this."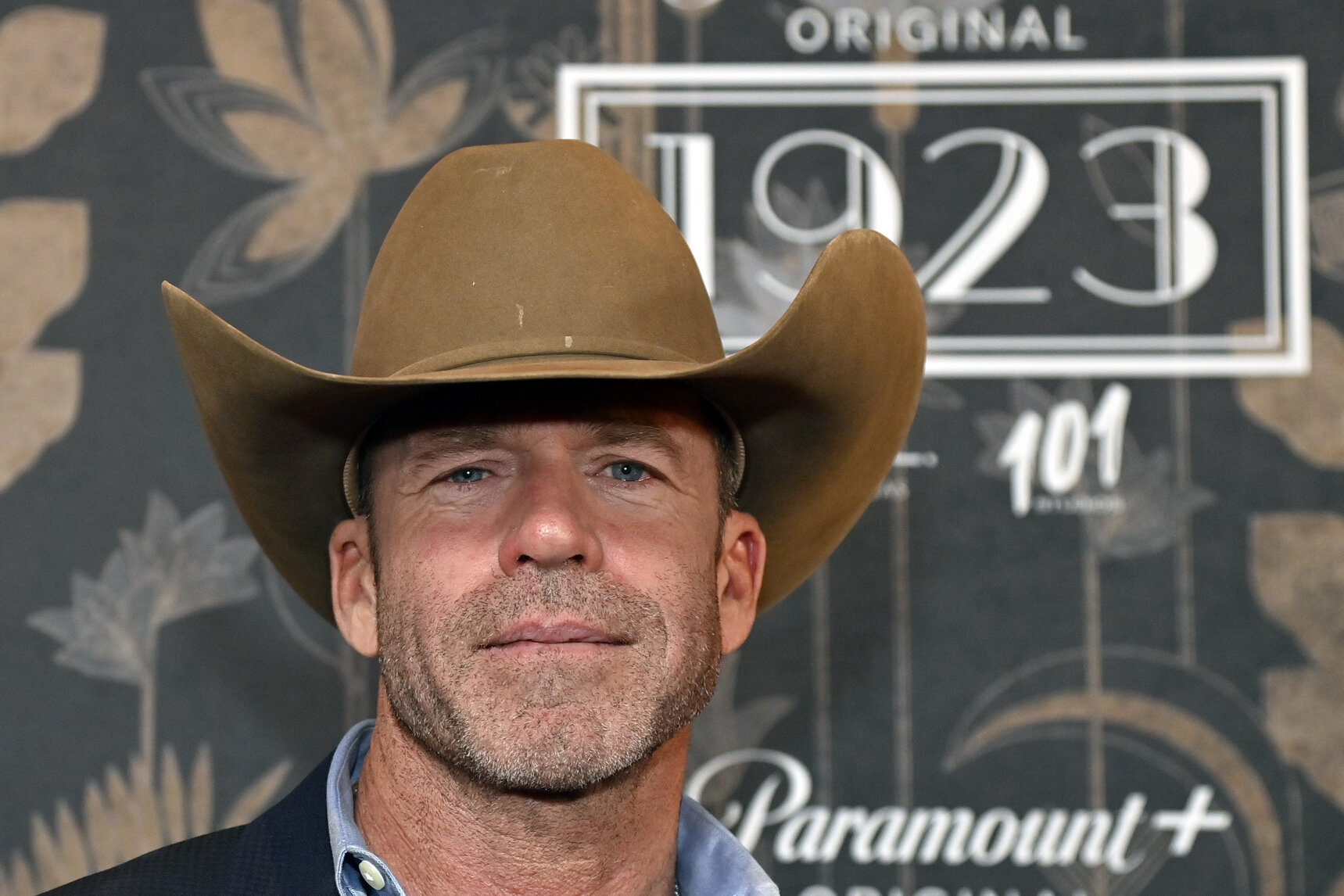 As for 1923? It's currently enjoying a 73% audience score, based on 167 reviews so far.
Preferences, of course, are never necessarily fixed in time — which is to say, the longer a show goes on, stellar audience opinions about it can change for the worse over time. The real winner here between both of these shows, though, is Paramount Plus. Audiences love both, critics have given them satisfactory marks, and Sheridan clearly has two more hits on his hands.
"Initially," another Rotten Tomatoes reviewer opines, "I thought Yellowstone was a better show, but by episode 4 I realized how wrong I was. 1923 is one of the best TV shows of recent memory."