September feels like it's gone by in a flash. At least as far as new streaming content goes, we've only got a week left to enjoy the month's remaining new Netflix releases before we turn a page on the calendar and move into the fourth quarter (which has so much top-tier Netflix content teed up, including everything from the anime Scott Pilgrim Takes Off in November to director Zack Snyder's Rebel Moon space drama landing on the Netflix app in December.
As for some of the new content from the streamer that's coming much sooner than that, we've highlighted six such titles coming next week to consider adding to your own watch list — including everything from exciting new documentaries to can't-miss Korean-language releases, and much more. As always, our latest week-ahead Netflix snapshot is part of a broader mix of coverage of the service that's intended to help you figure out what to watch next, other examples of which include:
The Wonderful Story of Henry Sugar: A treat for Wes Anderson fans
This first Netflix release really only needs two words to sell it: Wes Anderson. The fan-favorite director and critical darling, whose visual aesthetic and Brechtian flair have won him legions of fans who will flock to each and every one of his new films, has adapted for Netflix something of a deep cut from author Roald Dahl's body of work.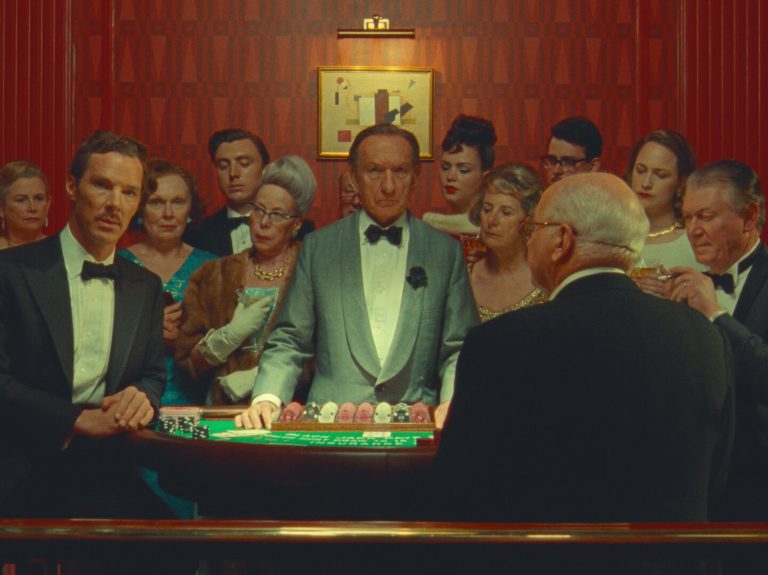 The Wonderful Story of Henry Sugar is about a rich man who learns about a guru who can see without using his eyes — and who then sets out to master the skill in order to cheat at gambling. It's so "wonderful," in fact, that the movie (starring Benedict Cumberbatch, Ralph Fiennes, and Ben Kingsley) debuted to a perfect 100% critics' score on Rotten Tomatoes.
What makes this a slightly unusual release from Anderson is that — although all of the familiar Andersonian elements are here, including artsy, Instagram-worthy scenes in each and every frame — Henry Sugar has a tight runtime of just 40 minutes. It's also one of four short Dahl adaptations in total from the director hitting Netflix this month (the others are The Swan, The Ratcatcher, and Poison).
Netflix's Castlevania: Nocturne looks so incredible
This next Netflix new release, meanwhile, is a beautifully animated, character-driven vampire tale that was ranked as one of the five most-anticipated shows of September by Rotten Tomatoes users.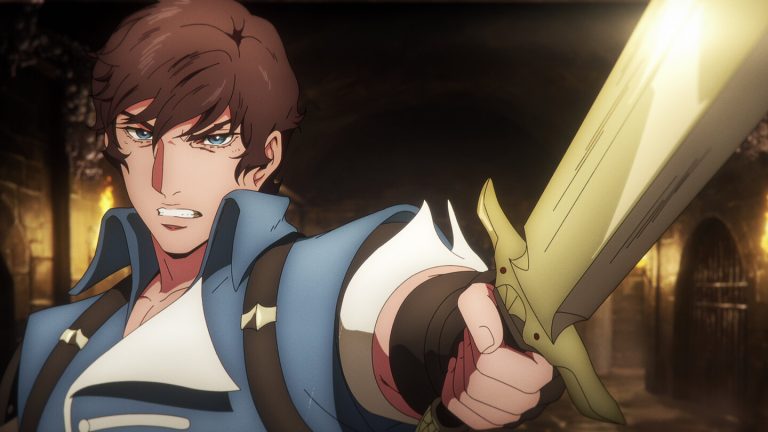 Castlevania: Nocturne, from showrunners Clive Bradley and Kevin Kolde, will span eight episodes of a little less than a half-hour each and unfolds against the backdrop of the French Revolution. As the peasant class rises up to confront the aristocracy and fight inequality, a new threat materializes. Per Netflix, it's "a cabal of powerful vampires intent on taking over the world and blotting out the sun forever."
Stunning battle scenes and darkly ominous churches are just some of the visual treats this Netflix TV show has in store for viewers. "In a remote part of western France," Netflix continues by way of describing the series, "the counter-revolutionary aristocracy has forged an alliance with a terrifying Vampire Messiah, who promises to 'eat the sun' and unleash an army of vampires and night creatures to crush the revolution and enslave humanity. Annette, a sorceress from the Caribbean, seeks out Richter Belmont, (the) last descendant of the long-fabled family of vampire hunters, to lead the resistance." Release date: Sept. 28.
Two new Korean Netflix releases
As for what other interesting Netflix releases are hitting the streamer over the next several days, Korean-language content is one of the company's biggest growth drivers — and it's about to add a few more new shows from that genre that definitely look promising. These come as Netflix announced earlier this year a push that will see the streaming giant invest $2.5 billion over the next four years to make more shows and movies in Korea:
Song of the Bandits: This first of two upcoming Korean releases brings something fresh and original to the genre that I don't think I've come across before on Netflix. It's a Western, set amid the Japanese imperial rule of Korea in the 1920s.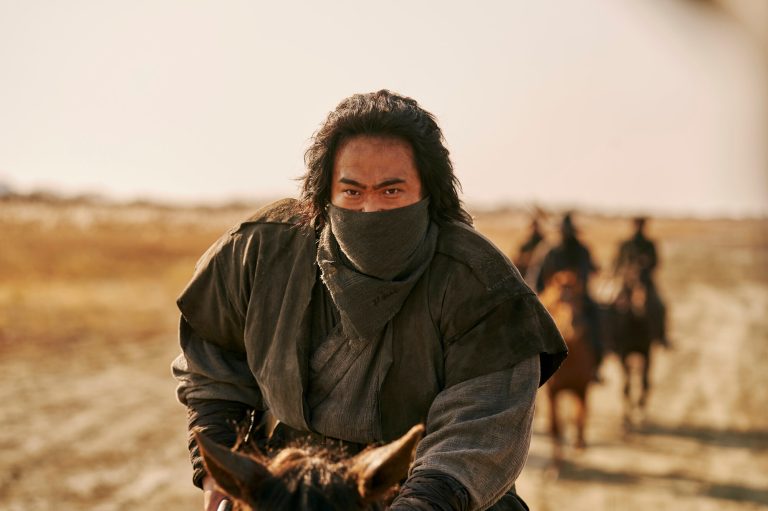 The nine-episode Song of the Bandits dramatizes the Joseonian uprising in Korea against Japan in the model of a classic good guys vs. bad guys Western story. Explains Netflix about the series, co-created by Han Jung-hoon and director Hwang Jun-hyuk, "Amid the Japanese occupation of Korea and the historic dispute over Gando (a region between China and Korea), it's not always easy to tell the good from the bad.
"In Song of the Bandits, the intricate lives of the characters are caught up in the big-picture conflicts of the times — and the intrigue is as thick as the sandstorms that sweep over the hotly contested borderlands." Release date: Sept. 22.
The Devil's Plan: This next release, The Devil's Plan, adds another to the growing pile of Netflix Korean reality shows like Nineteen to Twenty and Single's Inferno, with contestants here competing for a grand prize of 500 million Korean won (roughly equivalent to $374,000).
Per the official Netflix synopsis: "A mind game survival entertainment show that awards up to 500 million Korean won to the winner. Participants including celebrities, influencers and recruits of this game begin with the devil's suggestion to take off their social masks and reveal one's true identity." Release date: Sept. 26.
More Netflix documentaries to add to your watchlist
These final two new Netflix releases coming next week are documentaries exploring aliens as well as the circumstances of a shocking crime, and they add to what's proven to be quite a stellar lineup of documentaries on Netflix throughout this year.
Encounters: If, like much of the internet, you were fascinated by the news in recent days from a so-called UFO expert who claimed to have discovered alien corpses in an ancient mine in Cusco, Peru, then this next Netflix release is just for you.
From director Yon Motskin (Generation Hustle), Encounters is a docuseries that explores everything from submersible spacecraft found off the coast of a Welsh village to an alien encounter supposedly experienced by children in Zimbabwe and "nonhuman intelligence" that was discovered interfering with a nuclear power plant in Japan. Additionally, the series' vignettes are fleshed out with claims from whistleblowers and secret military programs. "UFOs, UAPs, nonhuman intelligence, whatever we might call it… I didn't before, but now I think it exists," Motskin told Netflix in a promotional interview.
"It's out there. People are just now starting to accept it as something that's acceptable to talk about."
This series' four episodes are filled with firsthand experiences, from places where the supposed alien sightings occurred, and will definitely leave you wondering if, indeed, there's something out there. Release date: Sept. 27.
Who Killed Jill Dando?: This final Netflix release is a three-part documentary series that harkens back to 1999, to the morning when a 37-year-old British broadcasting star named Jill Dando was killed after being struck by a bullet on her London doorstep — a killing that sparked one of the largest homicide investigations in UK history.
She was the host of Crimewatch, along with other programs, on the BBC. In addition to being a beloved broadcaster, she also bore something of a resemblance to Princess Diana in terms of her charisma as well as her appearance. Per Netflix, this docuseries revisits this case with fresh eyes. "Dando's brother, Nigel Dando, who was also a journalist and is interviewed in the series, hopes its release will lead to new information about the murder of his sister. As he told The Times earlier this year, "Someone might know something."
Add Who Killed Jill Dando? to your watchlist if you're a fan of Netflix crime documentaries like Murdaugh Murders: A Southern Scandal and Scouts Honor. Release date: Sept. 26.