One of my favorite things about having a Netflix subscription is the access that it gives you to great content from around the world, content that you wouldn't be able to enjoy otherwise. From top-notch Italian dramas like Suburra: Blood on Rome and The Law According to Lidia Poet to addictive Swedish Netflix series like Snabba Cash and The Playlist, most of Netflix's best content these days really does feel like it comes from overseas (I'm looking at you, too, K-drama creators).
Another example is Sex Education, the coming-of-age British dramedy that just released its fourth and final season in recent days — and which, at the moment, is also the #4 Netflix series in the US on the streamer's daily Top 10 chart.
Its release is as good an opportunity as any to point to the slew of great British Netflix series that are also available to enjoy on the service, especially if you're among the many fans who feel a bit let down by the ending of Sex Education and are looking for something new to watch next (Sex Education Season 4, for example, currently has an abysmal 36% audience score on Rotten Tomatoes, compared to a 92% critics' score).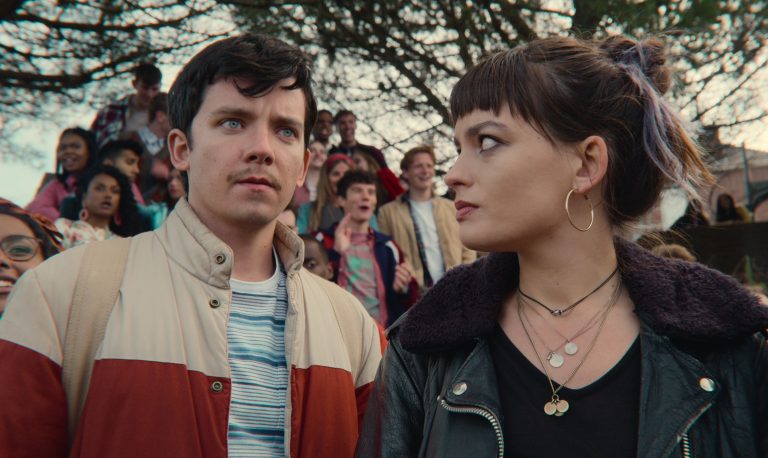 If you love international TV shows like me, the following British Netflix series are some of the best the streamer has to offer. This list, in no particular order, covers everything from crime sagas to the supernatural to heartfelt, life-affirming stories that you'll have a hard time pulling yourself away from, and we'll actually begin with the latter — specifically, Ricky Gervais' performance as a journalist who's in mourning following the death of his wife.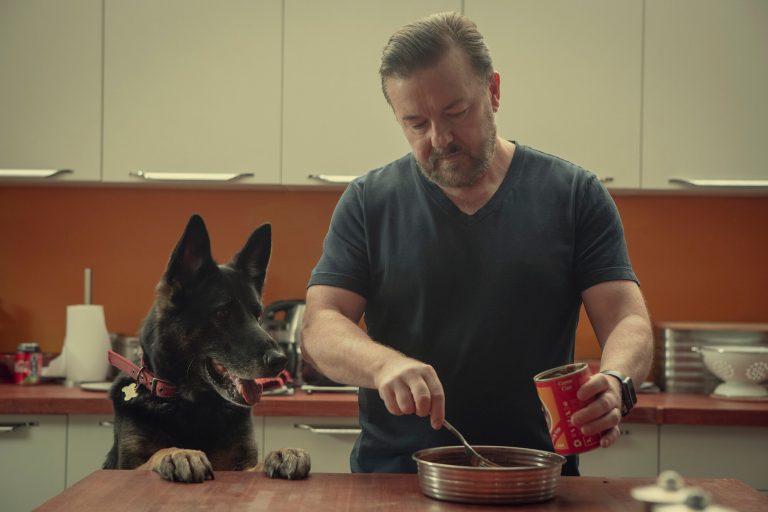 Over the course of three seasons, this Netflix series actually made me see Gervais in a whole new light. I'd previously thought of him mostly as an acerbic comic, but After Life is a show with something profound to say about life, love, death, and moving on.
"Set in the small fictitious town of Tambury," Netflix explains, "the show follows Tony, a writer for the local newspaper whose life is upended after his wife dies from cancer. Whilst still struggling with immense grief for his wife, Tony starts to realize that making other people feel good is what can give him hope and a reason to live."
Of course, no mention of the biggest and best British series available on Netflix could be complete without including one of the buzziest of all time. Creator Peter Morgan's dramatization of the life and times of the British Royal Family will finally get around to the wedding of (now King) Charles and Camilla in the upcoming sixth and final season of the show.
The show is so big that following the death of Queen Elizabeth II a few months ago, millions of people all did the same thing: Opened Netflix and streamed The Crown.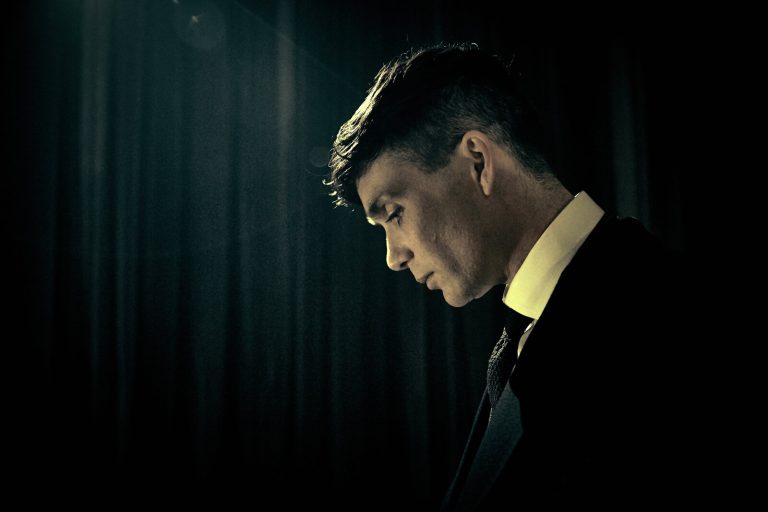 One of my favorite Netflix series of all time, this British crime drama focuses on a small band of gangsters, the head of which is a World War I veteran named Tommy Shelby (played by Cillian Murphy). He's the patriarch of the expansive Shelby family, a brooding and complex antihero so richly drawn that it's not so easy for the viewer to tell where Murphy ends and Shelby begins.
Everything from the complex world-building to the stylish fashions of the Peaky Blinders gang, as well as the unforgettable character of Tommy himself, makes this Netflix series one you won't be able to pull yourself away from once you've started. I love everything about this show, including the oh-so-perfect theme song ("On a gathering storm / comes a tall, handsome man / in a dusty black coat / with a red right hand").
This 8-episode drama set in Victorian London unfolds in parallel with the stories of Sherlock Holmes. According to Netflix's official description of the series, The Irregulars "follows a gang of troubled street teens who are manipulated into solving crimes for the sinister Doctor Watson and his mysterious business partner, the elusive Sherlock Holmes. As the crimes take on a horrifying supernatural edge and a dark power emerges, it'll be up to the Irregulars to come together to save not only London but the entire world."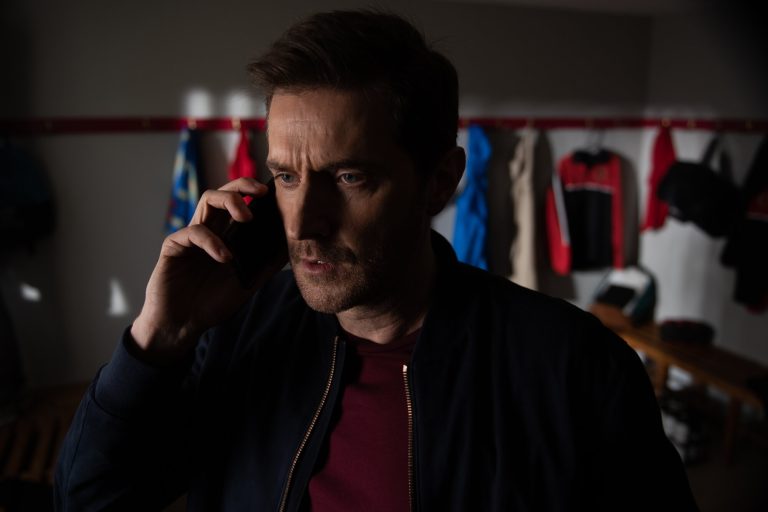 Created by the prolific mystery and thriller novelist Harlan Coben, in this limited series, per Netflix: "Adam Price is a happily married father of two whose life is turned upside-down after a stranger tells him a secret about his wife. The revelation catapults him into a world of danger."
The cast of The Stranger includes Siobhan Finneran (Happy Valley), Hannah John-Kamen (Ready Player One), Jennifer Saunders (Absolutely Fabulous), Richard Armitage (The Hobbit), Anthony Head (The Split), Dervla Kirwan (Strike Back)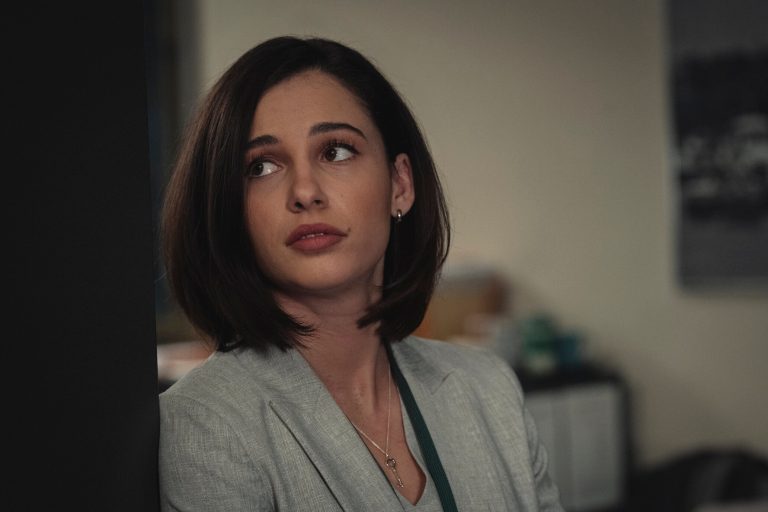 This next Netflix series works as both a psychological thriller and a courtroom drama.
In this drama, James and Sophie Whitehouse live in a state of (seeming) marital bliss. He's a minister in Parliament and is seemingly on a continued upward trajectory into the top echelon of high society. Until, that is, a scandalous secret comes to light that threatens not only the Whitehouse marriage but also the corridors of power in Westminster."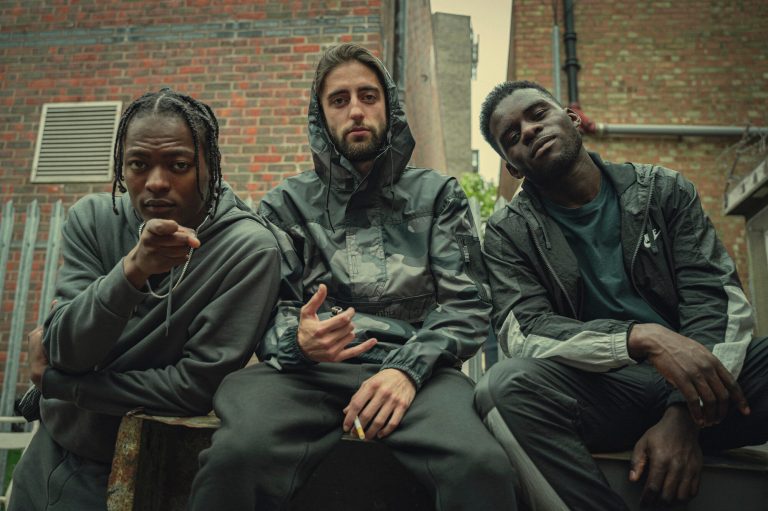 Set in the gritty neighborhoods of East London, this final Netflix series dramatizes the complexities of the drug trade and its impact on both communities and individual people. Hailed by critics as tough and unflinching, creator Ronan Bennett has said in a previous Netflix promotional interview that what inspired him to create the show was watching a 10-year-old boy dealing drugs outside his local supermarket. "It made me question what was going on in my own community and led me to create Top Boy."