This is the first year of Amazon's new Prime Big Deal Days event, which replaces the "Prime Early Access Sale" that happened last year. Of course, we already know Apple AirPods and AirPods Pro will be among the best-selling products of Prime Big Deal Days 2023. How do we know that? Because AirPods are best-sellers during every single big sale!
If you want to save big on all the Apple devices you can imagine, be sure to check out our big roundup of the best Apple deals of Prime Big Deal Days 2023.
But if you're only looking for AirPods deals during the Amazon Prime Big Deal Days sale on October 10-11, this is the roundup for you. Prices start at just $89 for entry-level AirPods 2, and Apple's AirPods Pro 2 with USB-C are on sale at the new all-time low price of $189!
There are three different AirPods deals for Prime Big Deal Days 2023, and they're all impressive.
First, if you want the latest and greatest, you can get AirPods Pro 2 with USB-C at a new all-time low price of $189. That's a $60 discount from the $249 retail price. This is Apple's latest and greatest AirPods Pro model, which was released on Friday, September 22.
As most Apple fans know, the new AirPods Pro are almost exactly the same as Apple's last model. The biggest difference is the USB-C port on the charging case. With that in mind, you have another option in case the USB-C model sells out. AirPods Pro 2 with Lightning are also on sale at the same $189 price point. And once again, that's an all-time low.
Of course, that's still a good chunk of money. Anyone looking to spend as little as possible should check out AirPods 2 while they're down to the lowest price of the season. $129 is already a reasonable price, but Amazon slashed them to $89 during its Fall Prime Day sale.
Then, on top of all that, AirPods Max have the biggest discount of all. Grab a pair during Prime Big Deal Days, and you'll save $70!
All of these Fall Prime Day AirPods deals offer huge discounts. But they also all have something else in common. Considering how popular AirPods are, they could sell out long before this Prime-only sales event is over.
Amazon's best AirPods and AirPods Pro deals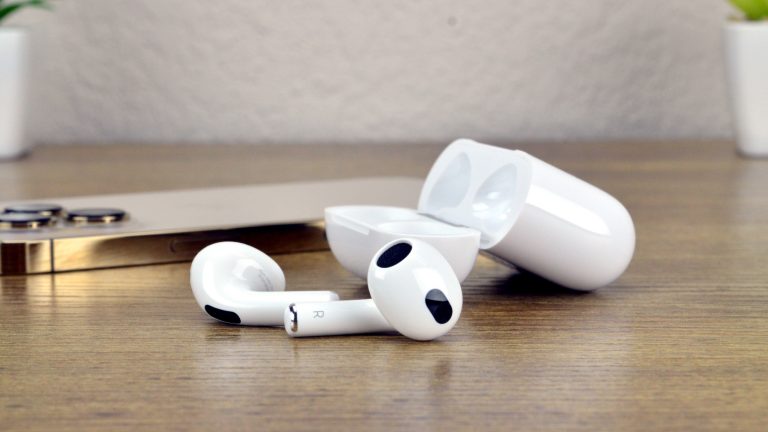 Apple's super-popular AirPods Pro 2 cost $249 if you buy a pair from Apple. Unfortunately, that's still true when you buy AirPods during a huge sales event like Black Friday.
Apple doesn't do discounts, and Apple fans know that all too well. At best, you might get a small Apple gift card if you buy AirPods ahead of the holidays.
The good news is that Apple's retail partners have tons of sales.
Amazon often has AirPods and AirPods Pro models on sale with decent discounts. During Amazon's Prime Big Deal Days event, however, the AirPods deals are better than ever.
This is Amazon's lowest price of the year for AirPods Pro, and it's no surprise since it's Prime Day. In fact, all of Apple's AirPods models are down to the best prices of the season.
Here are direct links to all of Amazon's Prime Big Deal Days 2023 AirPods deals:
I personally use AirPods Pro, so that's the model that I would recommend to BGR readers. And that's especially true while the latest model is on sale for just $189. Don't even think about settling for AirPods 3 when you can pick up the Pro model for only $40 more.
There are so many rivals out there, but none of them can offer the deep iPhone integration that AirPods Pro can. I was blown away when I tested ANC earphones from certain top rivals, like Sony WF-1000XM5 earbuds and Bowers & Wilkins Pi7 S2 earbuds. They offer amazing sound quality and, in the case of Sony's buds, unbeatable active noise cancelling tech. But they still don't integrate as well with Apple devices as AirPods Pro.
These Fall Prime Day AirPods deals are all sellout risks, of course. That means you should definitely take advantage while you still can.
Other Apple Prime Big Deals Day discounts
It goes without saying that Amazon is offering more Apple Prime Day deals than just AirPods in 2023. Here are some more Prime Day discounts to check out:
Those are all terrific sales, but AirPods deals are still the star of the show during the Prime Big Deal Days sale. Grab a pair now, or you'll regret it!
---
More Prime Big Deal Days 2023 coverage
Amazon's Prime Big Deal Days sale in 2023 takes place on October 10 and October 11. It's packed full of deep discounts and great deals for Prime members only.
BGR is the best place to follow all of Amazon's most popular deals from the Prime Big Deal Days 2023 event. Here are some of our best guides that show you all the hottest deals this year: