Most Fall Prime Day deals offer savings that last a day. But I found a few fantastic Prime Early Access Sale 2022 deals with savings that will last a lifetime. And as an added bonus, those savings will come at the expense of your cable company! That's right, I'm talking about Amazon's awesome cable modem sale for Prime members that'll save you money every single month.
After all, there's only one thing that people love more than saving money. It's saving money while costing their cable company money at the same time.
---
Featured deals in this article:
---
Don't miss Amazon's deals hub to see all the latest Prime Early Access Sale deals.
On top of that, BGR's team of shopping experts rounded up all the best bargains right here in this mega-list of Prime Early Access Sale deals.
Cable modem deals for Prime Early Access Sale 2022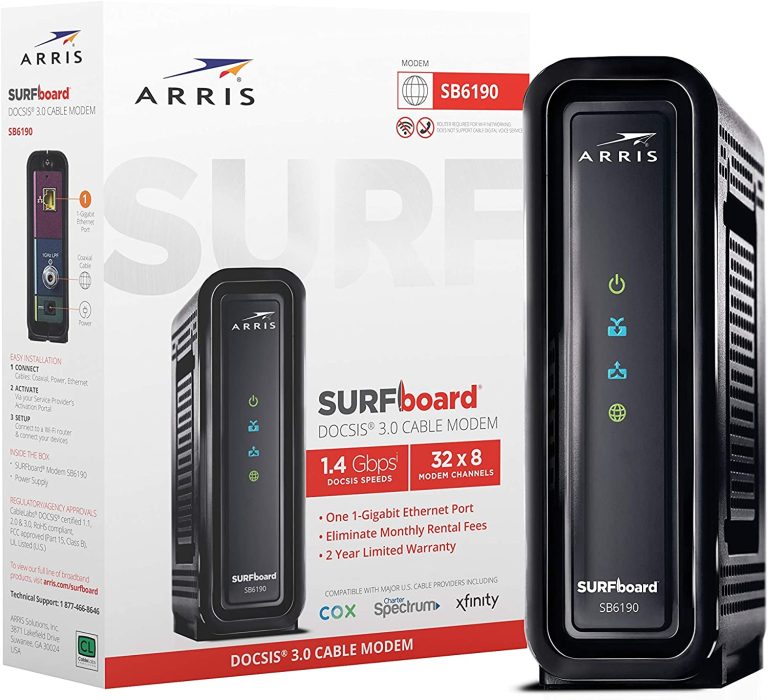 Amazon is running terrific Prime Early Access Sale deals on some of the best cable modems money can buy. Why is your cable company going to hate it so much when you buy a new cable modem, you ask? The answer is quite simple.
You might not even realize this, but your cable company is charging you either $8 or $10 each and every month to use its modem. That's right… you're paying them a monthly fee to use a box that allows you to pay them a monthly fee for internet service.
Stop the madness immediately by buying your own cable modem. Then all you need to do is return the rented box to your ISP.
Once you do, you'll slash up to $120 a year off your cable bill.
On October 11-12, you'll find three different cable modem deals for modems that work with every major ISP. Every major cable ISP, that is — these are not compatible with fiber optic services like Fios.
First, the ARRIS SURFboard SB6183 Cable Modem is down to just $52.99 instead of $80. This model supports data speeds up to 400Mbps and is good for average users. That being said, you should definitely skip this deal.
Why, you ask? Because the ARRIS SURFboard SB6190 Cable Modem is on sale for just $23 more. This model normally retails for $100 though, and it supports double the speed — up to 800Mbps.
This exact same model was $79 during Prime Day in July, so this is a fantastic value.
Last but not least, the ARRIS Surfboard G34 Cable Modem & Wi-Fi 6 Router is perfect for people with a need for speed. It's a cable modem and Wi-Fi router combo that supports data speeds beyond 1Gbps. Plus, it packs the latest Wi-Fi 6 technology which helps ensure that it lasts for years to come.
This cable modem retails for $310, but it has a huge discount for Amazon's Prime Early Access Sale.
---
More Prime Early Access Sale 2022 coverage
Amazon's Prime Early Access Sale in 2022 takes place on October 11 and October 12. It's packed full of deep discounts and great deals for Prime members only.
BGR is the best place to follow all of Amazon's most popular deals from the Prime Early Access Sale 2022. Here are some of our best guides that show you all the hottest deals this year:
---
Go here to see this month's best deals online!