Prime Day 2023 has some of the deepest discounts I've seen in a long time. That means you're undoubtedly picking up plenty of new gadgets and gizmos during the sale. Of course, whatever you do, you definitely don't want to lose them. Thankfully, that's where Prime Day Tile tracker deals come in handy.
Amazon is running a big sale on six different Tile tracker models and bundles. All of the most popular Tiles are on sale right now for Prime Day, including the Tile Mate and the Tile Sticker.
Prices start at just $17.99 for the aforementioned Tile Mate, and that's the best price of the year so far. Tile Sticker 2-packs and Tile Slim Bluetooth trackers are down to the year's lowest prices, too.
Apple AirTags are on sale as well for Prime Day, but that deal doesn't hold a candle to Amazon's Prime Day discounts on Tile trackers.
Popular Bluetooth trackers on sale for Prime Day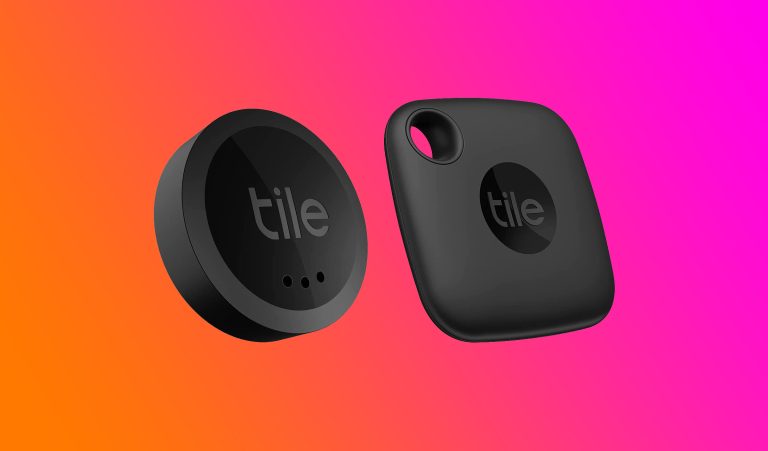 It doesn't matter whether you're loading up on anything and everything during Prime Day 2023 or you already have plenty of things around the house that tend to get misplaced. Either way, there are some terrific deals right now on Tile Bluetooth Trackers that you should definitely take advantage of.
Tile is a leader in the market, as we all know. Apple's AirTag tracker is another top seller now, and it's on sale for Prime Day. But many people still prefer Tile, and there are great Prime Day Tile deals available in 2023.
That's good news, of course, since Tile devices are quite pricey.
Various Tile trackers can cost as much as $35 each. That's pretty crazy for something that's useless on its own and is designed to help you keep track of something else, so it's useless on its own. But Tile Trackers are must-have devices for your valuable gear, which is why it's so great that Amazon is offering such impressive Prime Day Tile tracker deals.
In fact, prices start at just $17.99 each when you pick up a Tile Mate. Or, you can snag a Tile Mate 2-pack and you'll only pay $16.49 each. That's the lowest price ever for both SKUs!
On top of those deals, there are some more offers that are available during Prime Day. If you want the latest and greatest Tile devices, the Tile Sticker is the model you're looking for. It's $30 on its own, or you can get a Tile Sticker 2-pack for $37.99 and pay $19 each.
On top of that, the Tile Slim is on sale for $23.99 instead of $35. This model has incredible 3-year battery life, and it has never been cheaper.
All of these Tile deals are available through the end of Prime Day 2023. You'll find a few more Prime Day Tile deals below.
More Prime Day 2023 coverage
Amazon Prime Day 2023 includes hundreds of thousands of deals that are exclusively available to shoppers who subscribe to Amazon Prime. If you're not already a Prime member, you can sign up for a free 30-day Amazon Prime trial and shop all of these great Prime Day deals for free.
Here's some more coverage from BGR that you should check out to see all the best Prime Day 2023 deals: