With less than three months left before Apple announces the iPhone 15 series, I think it's time to look back on the iPhone 14 models — especially the iPhone 14 Pro Max, which I've been using since November. This is the first iPhone Max I have used since the iPhone 11; I got the regular Pro versions with the iPhone 12 and iPhone 13.
While I really loved the iPhone 11 Pro Max at the time, I was excited to try 5G and MagSafe with the iPhone 12 Pro, But I was relieved when I got the 13 Pro with improved battery life and way better cameras. Especially with the iPhone 11 and the iPhone 13 series, I took some of the best photos I have ever taken, and I can't say the same with the iPhone 14 Pro Max. But I'm getting ahead of myself.
Here's a recap of the iPhone 14 Pro model ahead of the iPhone 15 announcement. As you know, Christian de Looper first reviewed this iPhone last September, and he offers a more extensive analysis of this smartphone.
The new design is fine, but I expected more from Apple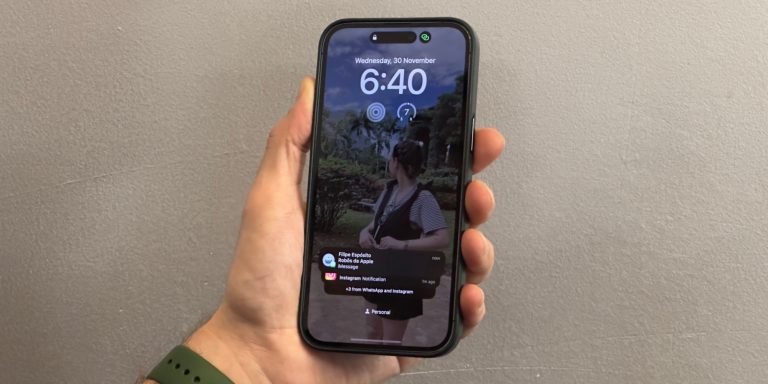 While I loved that Apple brought a redesign to the iPhone 14 Pro series with Dynamic Island, I became upset that neither iOS 16 nor iOS 17 added that "magical revolution" expected for this new cutout.
This hardware-software integration still feels a little bit empty after almost a year, and besides a few tweaks from Apple and some lovely third-party developers, it's not a killer feature that should make someone upgrade to this phone.
One thing I actually love is the Always-On display. Although I had strong opinions throughout this year, I love taking a look at my wallpaper, which is my fiancé. It's also nice to see the clock, the date, and the weather at all times.
I can't complain about the A16 Bionic chip
One thing I can't complain about the iPhone 14 Pro Max is the A16 Bionic chip. Although it's just an improved A15 Bionic processor, Apple really focused on making one generation better than the other. I feel like my iPhone 13 Pro would heat faster with demanding tasks – such as gaming online, editing multiple photos while listening to music, etc. –while the iPhone 14 Pro Max handles better these complex tasks.
That said, if you choose an iPhone 14 with last year's chip, you won't see a massive difference in performance between the regular and the Pro versions, but during my tests, I feel the Pro models take more time to get hot.
iPhone 14 Pro Max camera is a mixed bag
Apple put much effort into the iPhone 14 Pro (Max) cameras. With a primary lens of 48MP, improved Cinematic Mode, Action mode, Autofocus on the selfie camera, and better optical zoom, I still have mixed feelings about these lenses.
I was able to travel a lot this past year, but I don't think I could take remarkable photos – as I did with the iPhone 13 Pro, for example. Combining the Smart HDR 4 with Photonic Engine makes some images look bad; the sky sometimes has unrealistic colors or is too bright, and with low light, the photo is all blurry. Here is an example: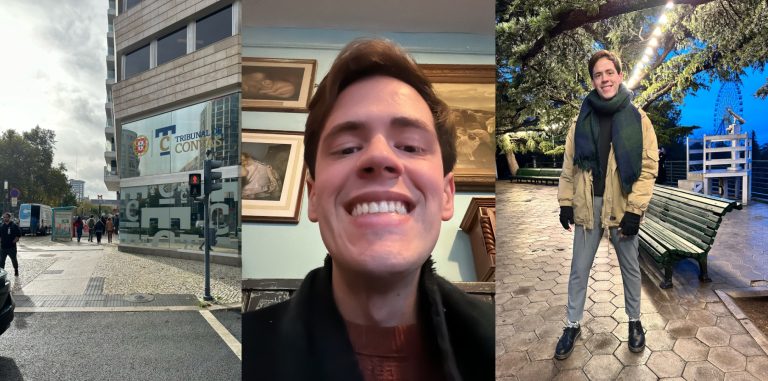 Of course, you could say that I could have done something different. Checked exposure, moved to a place with better light conditions, etc., but I have never had such a hard time just picking the iPhone from my pocket and taking a photo.
For me, this is what makes Apple different from most Android competitors: I don't have to overthink. I just see a subject, and I capture a photo. That said, when the iPhone 14 Pro Max finds the right conditions, the photos look amazing. These are some that I like: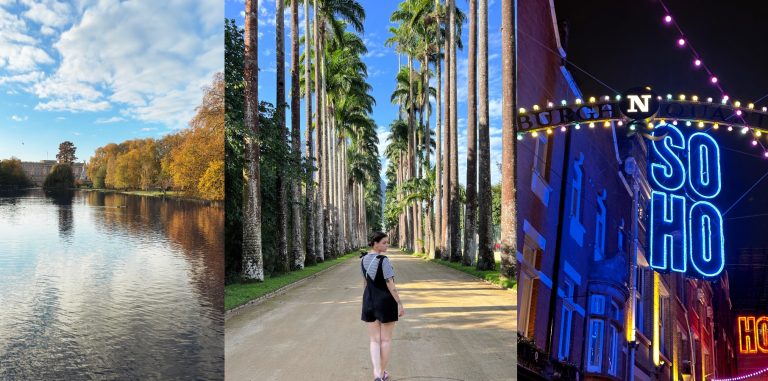 Don't mind WordPress compression, but these are some pics that I think the iPhone nailed. Another positive point of this phone is recording videos. I had such a good time shooting Cinematic and Action modes footage, and if you prefer videos to photos, this is definitely the best phone you can get. Everything Apple couldn't do with still images, the company was able to improve with videos.
Good battery for a Pro, but not a Pro Max
There were two reasons why I decided to go with the iPhone 14 Pro Max: the larger display and the bigger battery. My friends were all so impressed with the iPhone 13 Pro Max that I knew I couldn't skip the next bigger iPhone.
Unfortunately, and we all agree, the battery on the iPhone 14 Pro Max isn't comparable to its predecessor. I mean, I can make this iPhone last for almost a full day – from 7:30 am to 8:00 pm. I'll casually listen to my favorite songs, exchange messages throughout the day, go for a 30-minute Apple Fitness Plus treadmill session, call my mother on FaceTime, and the iPhone will have around 20% battery left when night comes.
From what I heard, the iPhone 13 Pro Max would do all of this, but with 40% of the battery life left. At its time, the iPhone 11 Pro Max was as good as the 13 Pro, so that's disappointing.
Is the iPhone 14 Pro Max a bad phone?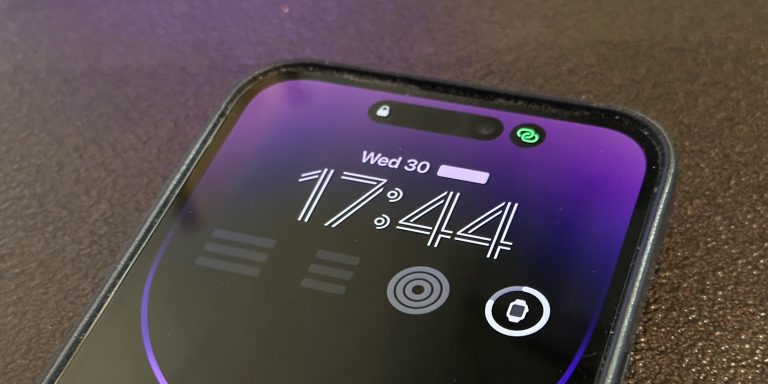 No, I don't think the iPhone 14 Pro Max is a bad smartphone. Apple constantly improves the iPhone every generation but improving doesn't mean the best. Every now and then, I think the Cupertino firm doesn't deliver the best iPhone possible – whether because it saves features for a new generation or another thing happened.
With the iPhone 14 Pro Max – and the iPhone 14 series in general – Apple could have done a lot, but it didn't. Most people questioned why the regular iPhone 14 models resembled so much the previous generation and the Pro models had a few new gimmicks and improvements, but, personally, I can't wait for the next iPhone.
Better battery life and cameras that feel easier and give more realistic photos are my main concern – and I think the next generation will nail it. Luckily, we are less than three months of knowing what Apple has in mind for the iPhone 15 series.