The Dynamic Island on the iPhone 14 Pro is almost a year old. Reports expect Apple to introduce this new design language and gimmick to the regular iPhone 15 versions, set to be introduced later this September.
Apple never named the iPhone X TrueDepth camera system housing, which people called a notch. But the company decided to call its new pill-shape cutout the Dynamic Island and fully embraced it by making it interactive.
While this idea sounded great during the keynote – Apple even showcased how Uber and Starbucks would take advantage of it – the reality is that almost a year later, not only did Apple almost forget about it, but third-party developers didn't embrace it.
Personally, I thought Apple would show how it was revamping the Dynamic Island during the WWDC 2023 keynote. The company spent around 20 minutes talking about iOS 17 features but didn't mention this gimmick even once. With that, this island only feels empty.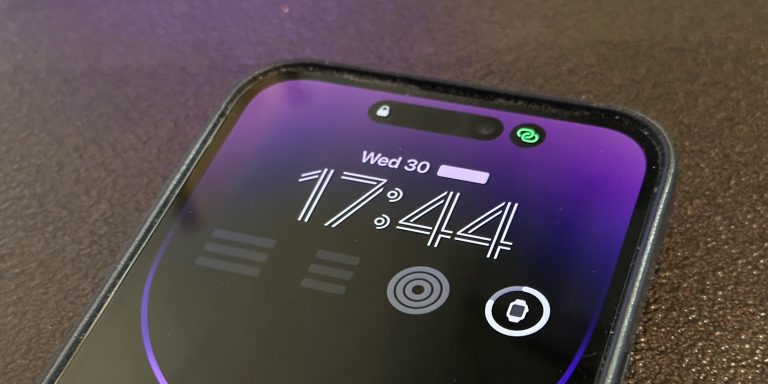 For iOS 17, apparently, Apple is tweaking AirDrop and SharePlay in Dynamic Island. AirPlay, for example, intuitively suggests the nearby HomePod so you can listen to your favorite songs there. Lastly, the Clock app expands support for things like alarms.
For the first significant design change on the display of an iPhone since the iPhone X, Dynamic Island felt smaller than what 3D Touch represented for the iPhone 6S so many years ago.
At the moment, Apple should showcase more interactions with this hardware-software integration and push key developers to keep adding this feature to their apps. For example, there are promising initiatives behind a paywall, like Flighty, which offers one of the best uses of Dynamic Island but requires a monthly subscription.
Will Apple kill the iPhone's Dynamic Island?
While the 3D Touch feature survived for years, the future of Dynamic Island isn't crystal clear. Starting in 2025, display analyst Ross Young expects Apple to add Face ID under the panel, letting just a hole-punch on the screen – which could already kill the Dynamic Island if Apple wants to highlight the smaller cutout.
By 2027, Ross Young expects all the camera and Face ID sensors to be under the display, which would officially bring the end of the Dynamic Island, as there won't be a reason for Apple to keep supporting it.
If that's the case, it's sad that the company introduced such a nice feature that didn't get the love it deserves. iOS 17 is still in the early days of beta testing, so new features could be added by the time the company finally releases this operating system update – or presents the iPhone 15 with a design change.
BGR will let you know what Apple's next steps are.