In about a month, Apple will announce the iPhone 15 series. While all models are expected to feature the Dynamic Island cutout, the iPhone 15 Pro versions are rumored to have an ultrathin bezel. After several mockups and CAD files leaked, the Korean blog Naver use yeux1122 posted a comparison image between the iPhone 14 Pro and the iPhone 15 Pro, highlighting the bezel difference between the two models.
Although Apple will jump from a 2.17mm bezel to 1.55mm, it's impressive how comparing both phones side by side show the tremendous difference between the design. Recent leaks show this is another step towards Apple's goal to deliver a bezel-less iPhone in the next few years.
According to a huge Apple leak regarding Apple's roadmap for the iPhone until 2027, the Cupertino firm expects to introduce a bezel-less iPhone in four years, when both TrueDepth and camera sensors will be behind the display.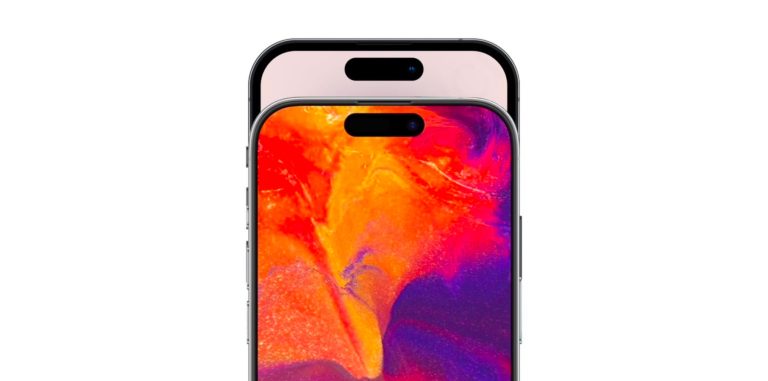 While Samsung has offered a curved edge display, which the company applies to some of the flagship Galaxy S phones, Apple wants to maintain the iPhone's flat display and angular design on the side of the product.
One of the reasons why Apple has rejected the current technology is that curved displays can make the edges more breakable and cause panel distortion, which, of course, the Cupertino firm doesn't want.
While this seems so far in the future, the smartphone industry still strives to create a display close to full screen while reducing bezels. Not only does this display need to feature high-quality images, but it needs to make the front-facing camera and Face ID sensors work as if they were visible to users.
That said, while we can't have the display of the future, at least the iPhone 15 Pro will already show Apple's vision for the future. For the iPhone 16 Pro, the company is expected to increase the panels from 6.1 to 6.3 inches with the Pro model and from 6.7 to 6.9 inches with the Pro Max version.
BGR has a roundup with everything we expect for the Apple event, including the iPhone 15 Pro announcement, Apple Watch Series 9, and more, which you can find below.