Apple on Monday gave the world its first look at iOS 11, the company's next-generation mobile platform that will power iPhones and iPads for the year to come. Well, it'll power most iPhones and iPads but not all of them, since a few models will be left behind. Apple's WWDC 2017 keynote was packed full of action from start to finish and there's precious little question that iOS 11 was the star of the show. Sure, Apple unveiled its first brand new product line since 2015 and it already looks like a winner, but the company's new mobile software is still the main draw of WWDC and it likely always will be.
We've already covered iOS 11 quite extensively, and we highlighted the 11 most exciting new iPhone and iPad features coming in Apple's new software this fall. In this post, however, we're going to highlight two features in particular that will be nothing short of game-changers for Apple and its user base.
Apple Pay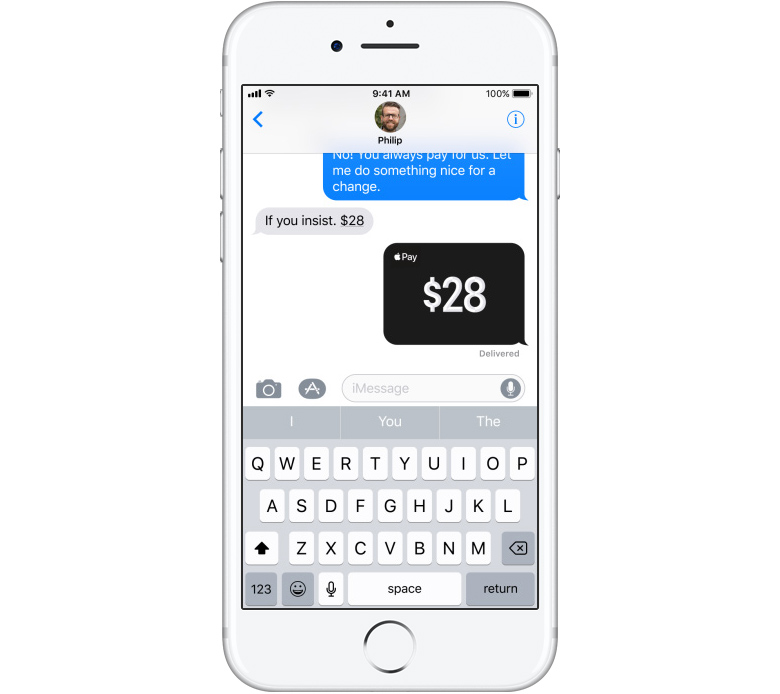 Apple Pay itself was a game-changer for Apple, and for the general public in markets like the US where mobile payments hadn't yet proliferated. Even today, Apple Pay continues to impress people — I still get fantastic reactions from store clerks almost every time I use my Apple Watch to pay for something. With iOS 11, however, Apple Pay takes a huge step in a new direction.
Services like Venmo and Paypal's copycat service offer users a quick, easy, and even social way to send money to each other. Rather than bother with paper currency and change, a few quick taps on any phone or tablet lets you pay your coworker back for the lunch he or she bought you. These services are great, but most people have no idea they exist.
Apple Pay's new person to person payment feature isn't really anything new or novel in terms of tech. But Apple Pay integration in the Messages app will be largely responsible for popularizing this type of service. It's just so easy…
The new Apple Pay feature is integrated into Messages like an iMessage app. Tap the icon, enter a dollar amount, authenticate with Touch ID, presto. Better yet, if someone messages you saying that he or she is owed money, Messages will see the dollar amount and QuickType will pop up a shortcut allowing users to send payments in just a few taps.
There's also more to be gained for Apple. By integrating Apple Pay functionality into what is perhaps the most used iOS app on the planet, Apple is making this new person to person payment feature something of a Trojan Horse. Users who have never used Apple Pay in the past will now set it up and add their bank account details in order to enable the service. From there, it's a very small step to using Apple Pay in stores to make purchases.
Augmented Reality
Since I'm already an Apple Pay user, the second game-changing feature in iOS 11 is the one that has me more excited. That's right, Apple is finally diving into augmented reality.
AR isn't exactly a new technology, but it's certainly still in its infancy. In a nutshell, AR overlays digital content on top of physical objects to create a mixed reality experience. The most widely known example of augmented reality is Pokemon Go, which features a mode that lets players see virtual Pokemon creatures as if the characters are actually standing in front of them.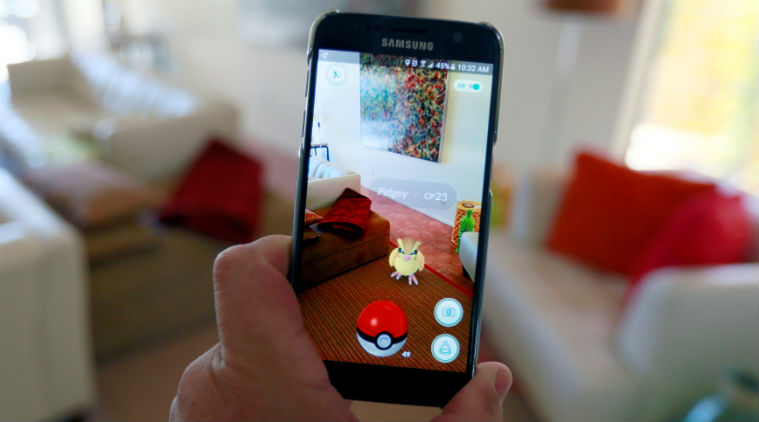 The implementation in Pokemon Go is a bit elementary, but it has been a nice little intro to AR for millions of people. The same concept will be included in a much wider scale in iOS 11, and it will be dramatically enhanced and made available to third-party developers.
"iOS 11 introduces ARKit, a new framework that brings augmented reality to hundreds of millions of iOS devices by allowing developers to easily build unparalleled AR experiences," Apple said on its website. "By blending digital objects and information with the environment around you, augmented reality takes apps beyond the screen, freeing them to interact with the real world in entirely new ways. Like never before, games and apps can offer fantastically immersive and fluid experiences that are out of this world, yet virtually within it."
There have been rumblings surrounding Apple's upcoming AR push ever since iPhone 8 rumors first began popping up last year. And that's where things get really exciting. Apple's tech allows the camera on an iPhone or iPad to quickly make a 3D model of a user's surroundings, behind the scenes. Then, apps can place virtual objects on top of physical ones on the iOS device's display.
Here's a video of Apple's new AR capabilities in action:
https://www.youtube.com/watch?v=jAsxW5YtWrM
Virtual reality is and will always be a bit of a niche. It's fantastic for gaming, design, and in some other areas, but it's not something that will see widespread adoption for the average consumer anytime soon. AR, on the other hand, has countless mass-market use cases on phones, tablets, and even on futuristic smart glasses and contact lenses. Google Glass was a poor implementation that was years ahead of its time, but this type of product will indeed proliferate in the years ahead.
Apple's new AR push will be exactly what this exciting new tech needed to promote development and end user adoption. It's exciting today, but just wait until Apple releases an iPhone 8 with enhanced 3D scanning features. Then, things get even more exciting down the road, when Apple's smart glasses become a reality.