You might not know this about me, but I'm a longtime iPhone user. A happy user who isn't likely to switch to Android or anything else in the foreseeable future. It's not just about the hardware, the software, Face ID, or the blue iMessage bubbles. It's about how Apple devices work together, and how they make my life easier.
That doesn't change the fact that I have an inexplicable attraction to foldable devices. I always loved the idea of devices with folding screens, even though it'll be years until foldable gadgets get really good. And, just as importantly, really durable. Still, I have this desire to use a foldable device right now, compromises notwithstanding.
Having covered foldables since Samsung released its first Galaxy Fold model, or dare I say the first Royole FlexPai, I've seen all the problems. I've also witnessed the big developments in the last five years. The current range of foldable handsets is proof of that.
The Google Pixel Fold, Honor Magic V2, Motorola Razr 40 Ultra, Galaxy Z Fold 5 and Flip 5, and Xiaomi Mix Fold 3 are all 2023 foldables that feature some of the newest innovations.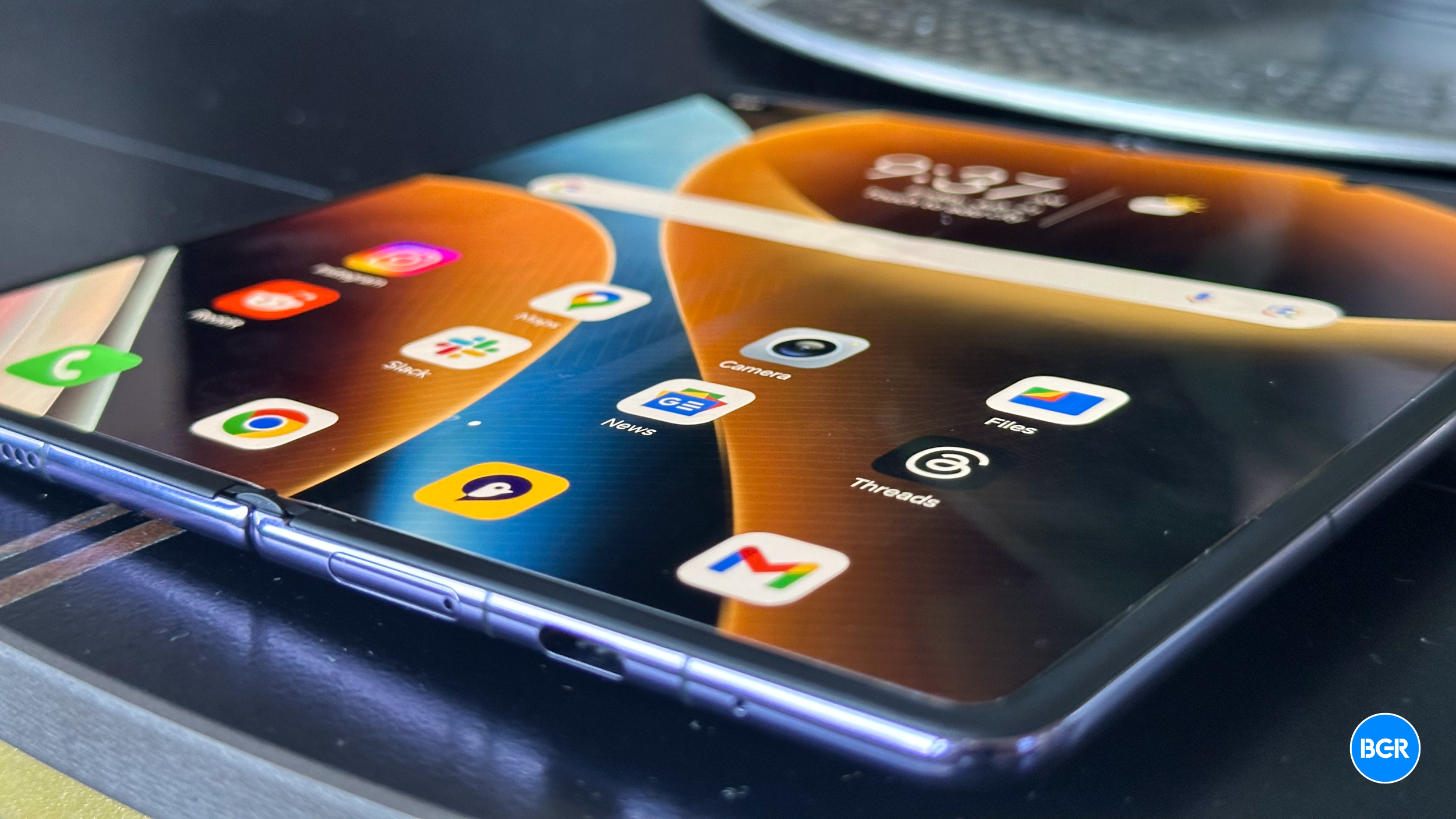 They feature high-end specs comparable to what's available from other Android flagships, and they have cameras that are getting close to phones with traditional form factors. They're also more durable, both when it comes to the screen and the chassis.
Some are water resistant, some are lighter than ever, and some are more affordable than expected if you can buy them in China. And yes, all of them still have creases in the middle of the screen.
But there are downsides. First of all, most Chinese buyers launch their newest devices only in China. This isn't putting enough pressure on Samsung to actually deliver more meaningful innovations each year.
Secondly, these smartphones are still fragile, and the Google Pixel Fold is a very unfortunate example of that. The Pixel Fold is also the foldable I'd be most interested in, considering that it's running Google's unaltered Android version.
Finally, there's the price to take into account. Trade-in deals and preorder perks aside, these are still expensive phones. Especially if you have to worry about durability.
I'll also point out that foldables might not even be the future of mobile computers. Especially if the Vision Pro spatial computer leads to the amazing AR glasses I expect Apple to invent. Because if that happens, then you won't need to worry about folding a device to have a larger screen in your pocket. You'll have a virtually unlimited display in front of your eyes.
With all that in mind, this iPhone user continues to be drawn to foldables. Unlike in previous years, where I was more interested in Fold designs, I'm now more excited about the Flip side.
I just tested the Flip 5 phone in a store, and I have to say that the external display paired with the fact that you can finally fold the phone without any screen gap is amazing. The Flip 5 might just be the perfect foldable for most people looking for one. Mainly because you're more likely to find a Samsung foldable in your market than a rival device.
On that note, I'd also give the Motorola Razr 40 Ultra (Razr Plus) a chance, especially the Viva Magenta color option. I'd actually get Moto's new foldable over the Flip 5 just for the sake of reliving the good old days when the Razr was the hottest phone on the market.
The only thing that's really stopping me from buying a foldable right now is the iPhone 14 Pro in my pocket. Again, I won't be ditching the Apple ecosystem anytime soon. And there's no point in getting a foldable device to use as a secondary handset.
Hopefully, Apple will make foldable iPhones and iPads down the road. And if it does, I'd buy it on day one, no matter how short-lived it might be. After all, interest in the foldable gimmick will definitely wear off down the road.