I might be a longtime iPhone user, but I did own multiple Motorola Razr flip phones back in the day. Nostalgia kicked in when the first Razr foldable dropped a few years ago, but that phone was hardly a winner. Fast-forward to 2023 and Motorola just unveiled its newest foldable phones. These new Razr models are far more exciting than the company's first foldable phone, especially the Razr Plus. It's called the Razr 40 Ultra internationally if you're looking for the flagship outside the US.
But, as a longtime iPhone user, I'm unlikely to move to Android, which is the only way to get a foldable smartphone right now. But the Razr Plus looks like a significant step up for Motorola. And an indication that the foldable industry is maturing to the point where Apple will have access to what it needs to make a premium foldable iPhone.
Unfolded, the $999 Motorola Razr Plus has a 6.9-inch 165Hz display with a hole-punch camera at the top. Also, the flip phone has an Ultra Thin Glass foldable screen, which is great for durability. But fold the Plus, and you get an incredibly generous 3.6-inch outer OLED screen with a 144Hz refresh rate.
The screen is large enough that you should be able to use the Razr Plus unfolded for various tasks. Also, I'll note that it's interesting to see people praise the size of the outer displays on foldable flip phones for letting you run Android apps with ease.
That's certainly a big step in the right direction. But some of the same people might have criticized the iPhone's 3.5-inch screen back when larger Android handsets were popular more than a decade ago.
On that note, I've repeatedly told you that I don't like where the iPhone is heading in terms of size. Rumors said the iPhone 16 Pro versions will be even larger than their predecessors. I speculated that the size increase would trickle down to non-Pro versions. And then we saw reports claiming as much.
As a fan of smaller devices, I'd love a foldable iPhone that looked like the Motorola Razr Plus. That 3.6-inch display would be great for many use cases.
Not to mention that the real reason I want the iPhone to shrink in size is my hope that sophisticated Apple AR Glasses will eventually replace the iPhone. A compromise would be a future where you'd rock a foldable iPhone in your pocket and mostly rely on AR Glasses to interact with the device.
Back to the Razr Plus, the phone has other standout features. You get a Snapdragon 8 Plus Gen 1 processor, the flagship chipset that powers last year's Galaxy Z Flip 4. Sure, it's not the newest chip, but it might be the compromise Moto needs to keep the starting price down to $999.
A foldable iPhone would rock one of Apple's latest A-series chips, of course.
Other Razr Plus specs include 8GB of RAM, 256GB of storage, a 12-megapixel main camera, a 13-megapixel ultra-wide and macro vision lens, and a 32-megapixel selfie camera. Moreover, the 3,800 mAh battery supports 30W wired charging and 5W wireless charging.
The one compromise Moto made that I wouldn't expect from Apple concerns water resistance. The Razr Plus has an IP52 rating in a world where Samsung has brought IP68 ratings to its foldables. That's what I'd expect from a foldable iPhone.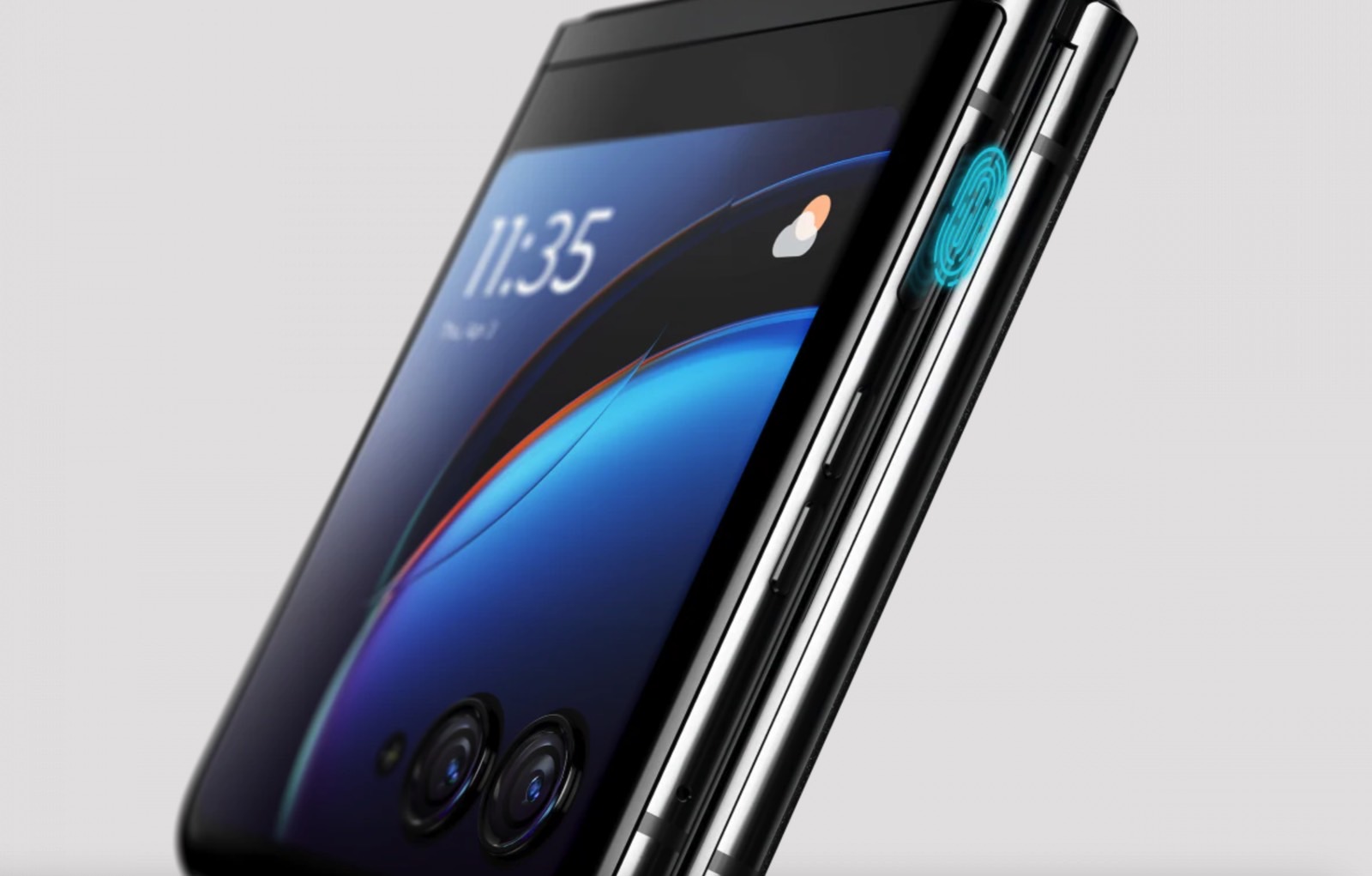 Finally, I'll also note the overall Razr Plus design. The phone has no gap when folded closed, and it's quite thin at just 15.1mm. Motorola says it's the thinnest flip-style foldable in the industry.
There's no indication that Apple will make a foldable iPhone anytime soon, though Apple has been developing innovations for foldable devices for years. We'll likely see a foldable Mac/iPad before an iPhone.
But the newest Motorola Razr proves that foldable phone tech is evolving. Foldable handsets are getting more affordable and more exciting. On that note, the brand new entry-level Razr (Razr 40 in other markets) will be even cheaper than $999.99, though it won't have the same exciting external display and high-end specs as the Plus.
Finally, I need to call out Motorola's new Viva Magenta colorway. As a pink and purple iPhone buyer, I wouldn't mind that shade on a foldable iPhone.
The Razr Plus goes on presale on June 15th, so you have time to decide which model to get.