I have protested more than once upon hearing rumors that the iPhone 16 Pro and 16 Pro Max (Ultra) will be larger than all the previous Pro and Pro Max models. We heard Apple wants to pack a periscope camera inside the iPhone 16 Pro. That module would occupy more internal space. A leaked CAD render for the iPhone 16 Pro Max seemed to confirm those reports further.
Fast-forward to Sunday and Mark Gurman corroborated these rumors. The Bloomberg reporter speculated that Apple will bring the periscope zoom camera to the smaller Pro model. Or that Apple will simply go for larger batteries. Therefore, a bump in size will be required.
Separately, other leaks have pointed to other camera upgrades as being the culprits for the seemingly inevitable proportion changes for the iPhone 16 Pro models.
Gurman's iPhone 16 Pro size increase detail came via his latest Power On newsletter. He said the iPhone 16 Pro and 16 Pro Max displays will increase by "a couple tenths of an inch diagonally." Previous reports claimed the screens would measure 6.3 and 6.9 inches, respectively.
Gurman also said that the size increase would make Apple's premium iPhones more competitive with their Samsung equivalents. But I think the current sizes already do that. Samsung's most expensive Galaxy S models can hardly keep pace with the iPhone Pro sales.
Furthermore, Gurman said that the increase in size will create more space for improved hardware. That might mean camera tech and larger batteries.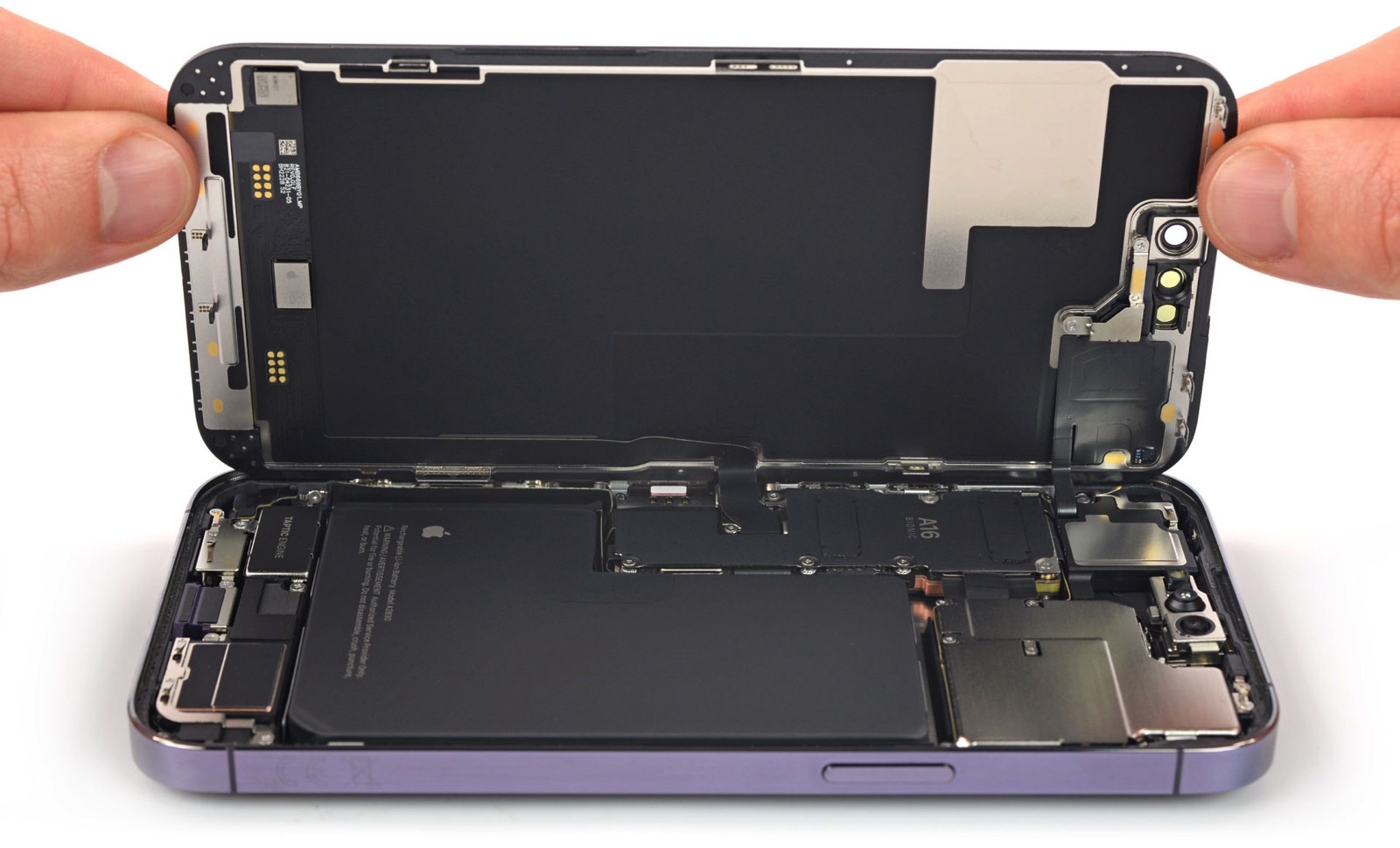 These are logical assumptions, which I addressed before. And which I absolutely understand. The 6.1-inch iPhone Pro might be too small for putting a periscope camera in it. Or battery life would have to suffer if Apple were to do it. Then there are the extra Taptic Engines that the iPhone will need for solid-state buttons, which also take up space. Reports don't make any mention of these components yet.
Also, Apple can't increase only the iPhone 16 Pro size. A 6.3-inch display would be too close to the current 6.7-inch screen on Pro Max models. Therefore, the iPhone 16 Pro Max should also get a screen bump.

But Apple might not be upgrading just the zoom camera on iPhone 16 Pro and 16 Pro Max. Per MacRumors, reports from Chinese social media also point to Apple using periscope lenses on both Pro models in 2024.
On top of that, the iPhone 16 Pro Max will feature a larger sensor for the primary camera. Well-known leaker ShrimpApplePro also corroborated the report.
If true, Apple's iPhone 16 Pro Max wide camera will feature a 1/1.14-inch sensor. The iPhone 14 Pro Max features a 1/1.28-inch sensor. That size that will stay in place for the iPhone 15 Pro Max model.
These camera upgrades are necessary for Apple to keep up with trends in the industry. And they'll dictate size increases on the iPhone 16 Pro models because Apple can't afford to remove battery capacity to make room for the extra components.
That said, it's only late-May 2023. Apple has plenty of time to change its mind several times before the iPhone 16 Pro models' designs are finalized.