For years, Netflix executives turned a blind eye toward a subset of its users that numbered in the tens of millions: They're the people who consumed Netflix content, but weren't paying for it. It was back in the go-go days of streaming entertainment, when the race was on to grow at all cost. In fact, years ago the streaming giant's official Twitter account even cheekily tweeted out that "love is sharing a password" — ironic, now, considering the hard shift toward profit maximization that now characterizes Netflix business.
Few things illustrate that shift as well as Netflix now, in 2023, having fully implemented a crackdown on password sharing — affecting not only users who share accounts outside of their households, but also the company's bottom line. At one point, something on the order of 100 million users were characterized by Netflix as password-sharers, meaning the company wasn't capturing a penny in revenue from them. Those days, however, are numbered.
What does this mean for you, and how can you navigate these changes? Let's dive in.
Understanding the Netflix password-sharing crackdown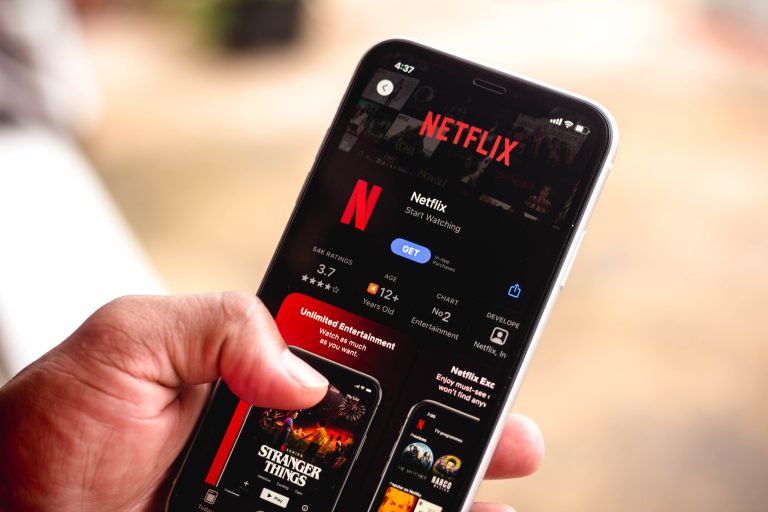 The Netflix password sharing crackdown, broadly, aims to limit account sharing among users in multiple locations (such as when a child, away at college, is still borrowing the password to their parents' Netflix account).
Here's what Netflix's announcement about the crackdown on password-sharing explained, about the initiative finally rolling out fully in the US:
"Starting today, we will be sending this email to members who are sharing Netflix outside their household in the United States. A Netflix account is for use by one household. Everyone living in that household can use Netflix wherever they are — at home, on the go, on holiday — and take advantage of new features like Transfer Profile and Manage Access and Devices.
"We recognize that our members have many entertainment choices. It's why we continue to invest heavily in a wide variety of new films and TV shows — so whatever your taste, mood, or language and whoever you're watching with, there's always something satisfying to watch on Netflix."
The impact on subscribers
The way this is intended to work: If you have someone you're currently sharing your Netflix password with and you want to keep doing so, you can pay an additional $7.99/month to "buy an additional member."
The streamer is now blocking devices where it says that someone is attempting to access a Netflix account without paying this new charge. That will happen after a period of time has elapsed, though, because Netflix wants account holders to be able to continue using their account when they travel, for example, and are thus away from home.
As you might imagine, individuals affected by the Netflix password crackdown have expressed their displeasure on social media, with some indicating a desire to cancel their subscriptions or switch to services with more lenient rules. That's partly because, from a certain perspective, it can seem like Netflix is now asking for more money for less content (given the way Netflix has been ramping up its cancellation of fan-favorite shows). As one Twitter user lamented:
"Netflix: *cancels several popular, well-received shows for superfluous reasons*
Netflix: *is constantly losing many beloved, non-Netflix original titles*
Netflix: *recently raised its price*
Netflix: password sharing is the problem"
Netflix account security measures
Netflix, no surprise, has a number of security protocols to ensure that free password sharing is curtailed. They include limiting the number of simultaneous Netflix streams as well as insisting that users sign into their devices and watch something in the account holder's primary location every 31 days. IP addresses and device information are also noted, in order to identify a household and enforce the password sharing rules.
Netflix defines a household as a group of devices connected to the same internet network. To set your Netflix household primary location, you simply navigate to the Netflix help menu on your television and follow the instructions to confirm or update the household.
Netflix published the "Sharing your Netflix account" guidelines at this link. Among other things, the company makes it clear that people "who do not live in your household will need to use their own account to watch Netflix."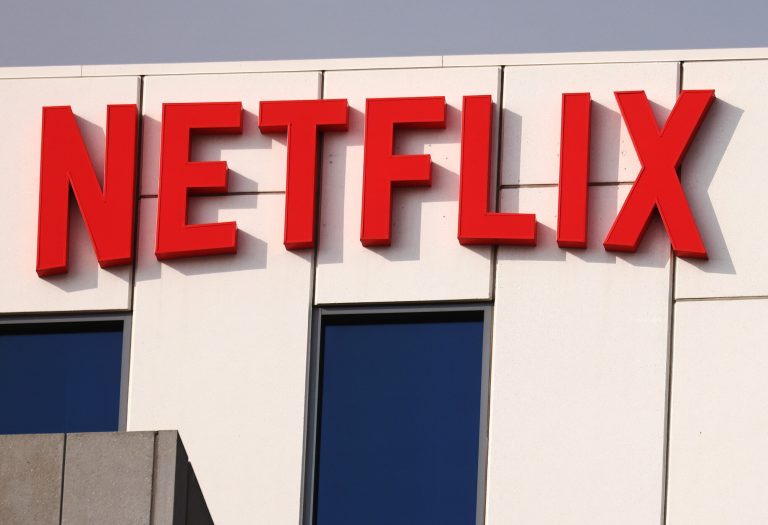 "When a device outside of your household signs in to an account or is used persistently, we may ask you to verify that device before it can be used to watch Netflix or switch your Netflix household," Netflix explains. "We do this to confirm that the device using the account is authorized to do so."
As for any consequences for continued mooching, users who unwittingly or purposefully violate the password sharing regulations may find themselves logged out of their accounts, bombarded with emails from the company, and prompted to set up a new account for the moocher or to pay an addition fee to cover that person.
In short: This means that the days of casually sharing your Netflix password with friends or family are, unfortunately, at an end.
Adapting to the new Netflix policy
Nevertheless, while the new Netflix password rules might seem frustrating to some, there are ways to adapt. And you can even work around them, if you're so inclined.
For starters, Netflix offers four streaming plans: Basic, Standard, Premium, and Standard with ads, ranging in price from $6.99 to $19.99 per month (you can read more about each of them, including the benefits that they come with, right here).
Furthermore, the Standard and Premium plans provide extra member benefits, including an allowance for more users within a household, so that users can enjoy their favorite Netflix shows and movies without running afoul of the new password-sharing rules.
Profile transfer – and a potential workaround
Netflix launched a profile transfer feature in tandem with the new password rules, the idea being that someone who was mooching off another Netflix user could migrate all their data to a new account that they now begin paying for.
This week, the streamer also introduced an option to transfer a profile to an existing account. Say, for example, you are moving in with your partner or a roommate who already has a Netflix subscription — you would use this new option.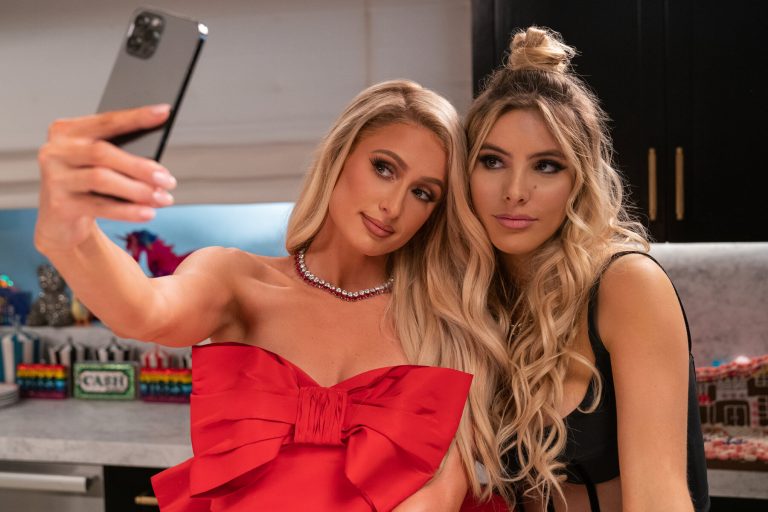 Rather than paying for two accounts, you can now transfer your profile to their account. Prior to the update, this was not possible with the Profile Transfer feature. It's a small change, but one that should make life slightly less miserable for Netflix subscribers who are still coming to terms with the death of password sharing.
To transfer a Netflix profile to a new account, all you have to do is sign into the account that has the profile you wish to start a new account with. After visiting the Account page, simply select the profile you wish to transfer.
Meanwhile, for one potential workaround intended for those of you who are adamant about wanting to keep sharing passwords, my colleague Chris Smith has walked through how you can set up a single-purpose email to use with your Netflix account. If you give the password for that email to whoever you're trying to share your Netflix account with, that's one way to get around the device checks Netflix implements when it sees accounts being used outside of their primary household location.
The final word
All that said, the long-term effects of the password-sharing crackdown from the streaming company will be fascinating to watch, especially when considering the following.
Data from a study (via Time2Play) previously revealed that:
The average subscriber who shares their password does so with 2.3 people living outside their household.
79% of those using someone else's password say they won't get their own account if Netflix ends password sharing.
The tricky thing here for Netflix, of course, is not to turn off more people than it hopes to gain new revenue from. Netflix, for the moment, is positive that all of this will work out — and that sharing passwords is now a thing of the past — as it explained in a recent regulatory filing.
"As with Latin America, we see a cancel reaction in each market when we announce the news, which impacts near term member growth. But as borrowers start to activate their own accounts and existing members add "extra member" accounts, we see increased acquisition and revenue. For example, in Canada, which we believe is a reliable predictor for the US, our paid membership base is now larger than prior to the launch of paid sharing and revenue growth has accelerated and is now growing faster than in the US."