This weekend marks the start of the third quarter of 2023, and for Netflix, that means several big new releases hitting the streaming giant over the coming days — including the long-awaited Season 2 debut of hit series The Lincoln Lawyer, as well as a goofy new comedy starring Pierce Brosnan and Ellen Barkin as suspected bank robbers.
Our latest week-ahead Netflix snapshot includes more details about those and some of the other interesting new additions arriving on the streamer over the next several days, all of which can be found below. And in addition to the new recommendations of what to watch, don't forget to also check out some of our other recent Netflix coverage highlights, including:
The Lincoln Lawyer Season 2: Release date, trailer, and more
First up is easily the biggest and highest-profile Netflix release of the upcoming week. When it debuted on the platform a year ago now, The Lincoln Lawyer (based on Michael Connelly's book series of the same name) quickly shot all the way to the top of Netflix's US chart, displacing the then-hit series Ozark. On July 6, the long-awaited second season of the hit legal drama will debut — well, Part 1 of the new season, to be more specific.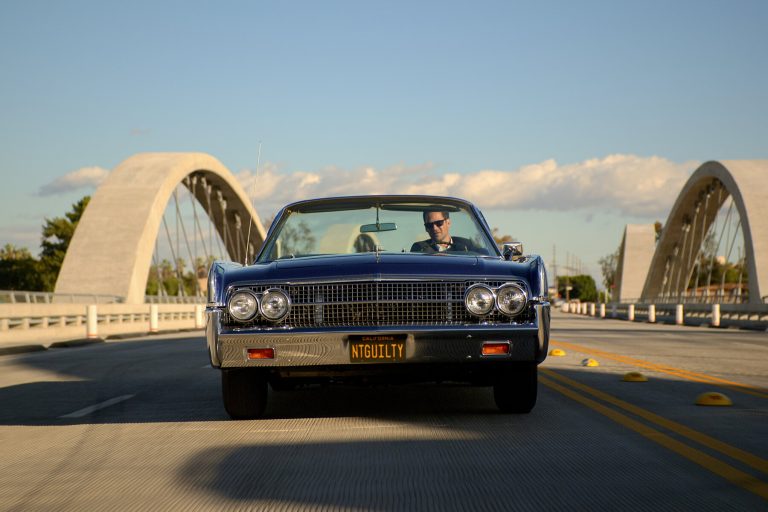 The show stars Manuel Garcia-Rulfo as idealist legal eagle Mickey Haller who runs his law practice out of the backseat of his titular Lincoln. The cases he takes on run the gamut from the big fish to the small fry of Los Angeles, and the second season of the show is based on the fourth book in Connelly's series — The Fifth Witness.
Of note, there's a pretty even split of the sort you rarely see between critics and viewers when it comes to how the show stacks up on Rotten Tomatoes. There, The Lincoln Lawyer currently has a 79% critics' score and an 81% score viewers from viewers. The cast, by the way, also includes Neve Campbell, Becki Newton, Jazz Raycole, and Angus Sampson.
The Out-Laws + more Netflix releases to check out
This next Netflix release, meanwhile, plays with the idea of stress-inducing family situations and builds a 90-minute movie comedy out of the idea of in-laws doubling as, well, out-laws.
The Out-Laws, from director Tyler Spindel, is coming on July 7 and stars Adam Devine as a straight-laced bank manager preparing to marry the love of his life (played by Nina Dobrev). The twist: His bank gets held up during his wedding week by the infamous "Ghost Bandits," and Devine's manager character comes to suspect that the robbers are none other than his future in-laws (played by Brosnan and Barkin).
Spindel has described the movie as sort of like an action version of Meet the Parents. Not something I have any interest in whatsoever, but what can I say — different strokes, and all. Not to mention, at the core of this movie is literally one of the oldest storylines of all time. Here's Brosnan describing the brooding father-in-law he plays and how he doesn't approve of her daughter's fiancee:
"He's a rogue, he's an outsider," Brosnan says about his character in a Netflix promotional interview. "He's a kind of lost soul. He and his wife are not who they say they are. We come into town because our daughter's getting married, and I do not take to this young man, in any shape or form. I find him to be not worthy of my daughter's heart. And I give him a very hard time in the process of him trying to woo her."
Of course, for plenty of Netflix subscribers, a forgettable comedy can be perfectly fine entertainment — sometimes, it's exactly the kind of comfort food-equivalent streaming content that you're in the mood for. And Devine and Dobrev are actually a great pairing for a Netflix release like this since they're real-life friends, which will no doubt make for great on-screen chemistry (they previously appeared together in 2015's The Final Girls and in an episode of Devine's Workaholics).
Two new Netflix documentary releases
As for what other Netflix releases will be available to check out over the coming days — I'm always looking for a new documentary from the streamer to get hooked on. And there are a few more titles coming along those lines to be on the lookout for.
Wham!: Andrew Ridgeley and George Michael were still teenagers in 1982 when the best friends set out to conquer the world as the pop duo Wham!
Four years later, they played their final gig together at Wembley Stadium after dominating the global charts with classic pop hits like Club Tropicana, Last Christmas, and Wake Me Up Before You Go-Go. The story of the musicians, who were also the first Western pop stars to play in China, is told in this fascinating Netflix documentary film from Tiger King's Chris Smith. And it offers unprecedented access to the duo's personal archive — including never-before-seen footage, along with rare, candid, and previously unheard interviews. Release date: July 5.
Unknown: The Lost Pyramid: From Netflix's official logline of this new documentary film release:
"In the desert sands of Saqqara, the latest hotspot of Egyptian archaeology, two of the world's most famous Egyptologists seek to unearth ancient treasures. The legendary Dr. Zahi Hawass hunts for the long-lost pyramid of a forgotten Egyptian king while his protege and rival, Dr. Mostafa Waziri, searches for an unlooted tomb in an ancient necropolis. Both teams race against the clock to see who will make the bigger discovery and make their mark in history." Release date: July 3.
Three more new releases for reality and anime fans
These final Netflix releases fall into two specific genre buckets — anime and reality. So if you're looking for something new along those lines to check out on Netflix, let's dive in.
Hack My Home: In this new home renovation series from Netflix, a dream team of design, innovation, construction, and engineering experts helps transform the homes of families that are confronted with a singular challenge. They don't want to or can't move into a more spacious home at the moment, and they're running out of room where they're at now, so they need help figuring out how to make the most of the home they currently have.
The home renovation and design gurus show the participating families how to completely reimagine overcrowded spaces by using out-of-the-box thinking regarding build, decor, and storage. Release date: July 7.
Deep Fake Love: We've said it before, and it's time to say it again. Netflix will never, ever run out of ways to milk the reality dating/romance genre for all it's worth, and here's the latest bit of evidence proving my point.
In this steamy Spanish reality competition show, five couples will put their love to the test in a cash prize game — one in which deepfake technology blurs the line between truth and lies. How well do you know your partner? Would you trust your eyes if your partner was shown in a compromising situation over the protestations of that significant other? Sigh. Honestly, the things people will do for love — and reality-show stardom. Release date: July 6.
My Happy Marriage: Here's one for the anime fans out there. In this series, "Miyo's abusive family deems her worthless — but together with her powerful husband-to-be, her true self and hidden powers slowly begin to shine." Release date: July 5.
The animation, no surprise, looks especially gorgeous in this release. And if you're a fan of the genre, definitely make sure you're following Netflix Anime on Twitter (@NetflixAnime). The streamer will also be debuting a look at its future anime series and movies this weekend, at the Anime Expo (AX2023) in Los Angeles, so more content will be forthcoming soon from that.
Netflix has also provided a look available here covering all of its anime content coming in July.