If you're looking for a new Netflix series to binge-watch but are struggling with the daunting array of choices available from the biggest streamer of them all — well, we're here to help, so look no further.
What you'll find presented below are the 10 best Netflix original series, as ranked by Rotten Tomatoes — shows that encompass a diverse range of genres and engrossing stories that have captured the hearts of viewers worldwide.
So let's dive right in and see if you can't find your next favorite streaming series from among the titles below.
The list, and Rotten Tomatoes' methodology
We'll present the complete list of the top-rated shows first, before we go into more detail about each individual title as well as the methodology behind Rotten Tomatoes' ranking. First up, the 10 top-ranked Netflix original series are as follows:
As for how the review aggregation site put this list together, there are a few key points to know. First, these shows are the top-ranked according to the Rotten Tomatoes "Tomatometer" — that's the metric which reveals what percentage of a title's reviews from professional critics is either positive or negative. Furthermore, Rotten Tomatoes decided to filter its list a bit more, only including series that are currently in production, have been renewed for more seasons, or recently aired their final episode.
Meaning, this list doesn't reach deep into Netflix's stack of older content. Stranger Things isn't among the Top 10 above, for example, having aired its most recent season over a year ago now (its Tomatometer score also currently stands at 92%, compared to 100% for all the titles you see above).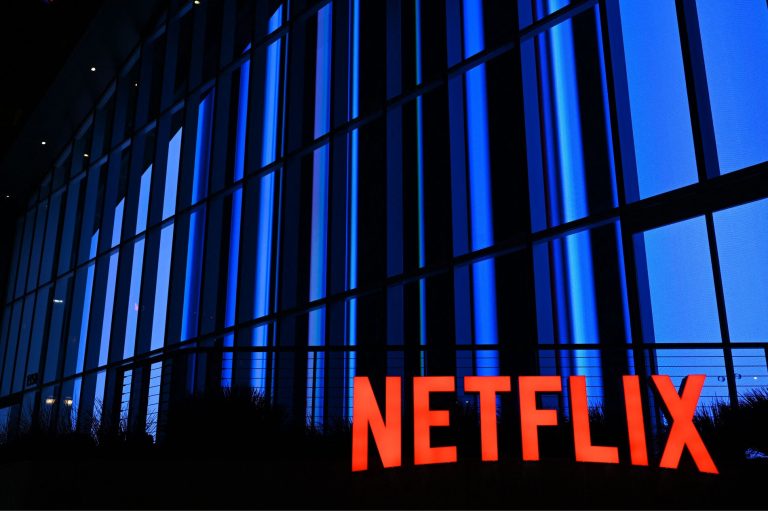 The 10 top-rated Netflix originals
For some additional context about the makeup of this ranking, before we go into more detail about each series itself, it's also worth pointing out that Rotten Tomatoes only included Netflix series with at least 10 critics' reviews on the review site. And, for series with identical Tomatometer scores, the ones with the most reviews from critics are ranked higher.
Now that we've gotten all that out of the way, let's talk a little more broadly about the content here.
No one needs to be reminded that Netflix has grown to become the most influential streaming service in the entertainment industry today, thanks to the platform's broad global reach and its many original movies and critically acclaimed original series that have come to define the streaming era — series that range from dramas like The Queen's Gambit to international hits like Squid Game and comedies like Sex Education and Bojack Horseman. There's pretty much something for everyone, and we do mean everyone.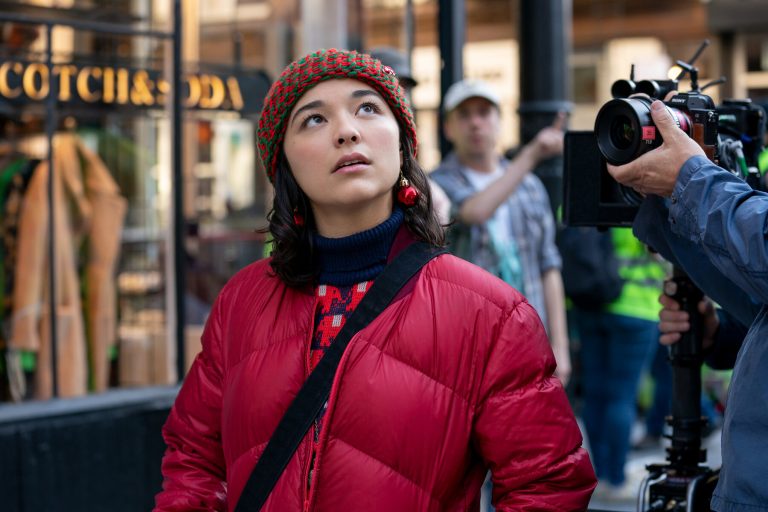 There's so much content, in fact, that choosing what to watch — from stories about real-life events to true-crime documentaries, comedies, and Korean drama series — can sometimes present a daunting task. That's one reason why it's often interesting to see what other viewers and critics have pointed to as the best of the best.
As ranked by Rotten Tomatoes, the top 10 Netflix original series presented above range from dramas to dark comedy, animation, and fantasy, and they include heartwarming stories like The Baby-Sitters Club as well as thrilling adventures of the sort you find in The Dragon Prince. Indeed, these Netflix series have something for almost every viewer and every preference.
The Baby-Sitters Club (2020)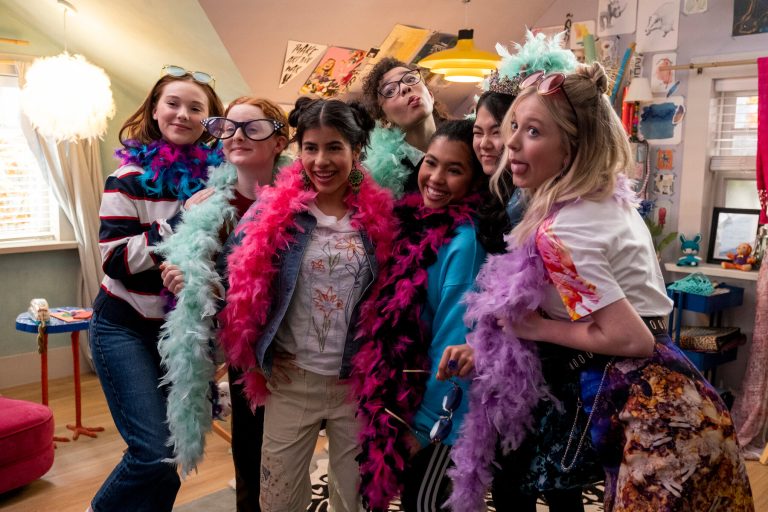 Tomatometer score: 100%
The Baby-Sitters Club is a heartwarming adaptation of the bestselling book series of the same name from Ann M. Martin, and it follows a group of young girls as they navigate friendship and family. This Netflix original series tells the story of five middle schoolers and their babysitting business in Stoneybrook, Connecticut, showcasing their ups and downs as they learn valuable life lessons.
Its final season debuted last year, but don't let that deter you from giving it a try. Not only does The Baby-Sitters Club offer viewers relatable characters and engaging storylines, but it also boasts a talented ensemble cast of young actors you'll quickly fall in love with. Adds the official Netflix synopsis, "With the new school year comes booming business, new relationships, personal journeys, and important lessons, but through it all the club is there for each other every step of the way."
Heartstopper (2022)
Tomatometer score: 100%
Based on Alice Oseman's graphic novel, Heartstopper is an LGBTQ+ series about discovering love and acceptance. The show's main characters include Charlie, an introverted teen coming to terms with his sexuality, and the more outgoing and confident Nick. Similar to the charm of Netflix's Unbreakable Kimmy Schmidt, here's the official Netflix synopsis for Season 1:
"When gentle Charlie and rugby-loving Nick meet at secondary school, they quickly discover that their unlikely friendship is blossoming into an unexpected romance. Charlie, Nick, and their circle of friends must navigate the ever-relatable journey of self-discovery and acceptance, supporting each other as they learn to find their most authentic selves."
Dash & Lily (2020)
Tomatometer score: 100%
Dash & Lily is a charming Christmas holiday series that follows two teenagers as they exchange romantic messages and dares through a shared notebook, leading to the oh-so-satisfying payoff of a heartwarming romance. The show is set in New York City during the holiday season, capturing the magic and wonder of Christmas and the blossoming of young, playful love. Despite getting canceled after its first season, this is absolutely a show to check out if you're looking for a feel-good Netflix release.
Dash & Lily is a delightful confection of a Netflix series about the power of connection and the joy of newly discovered love.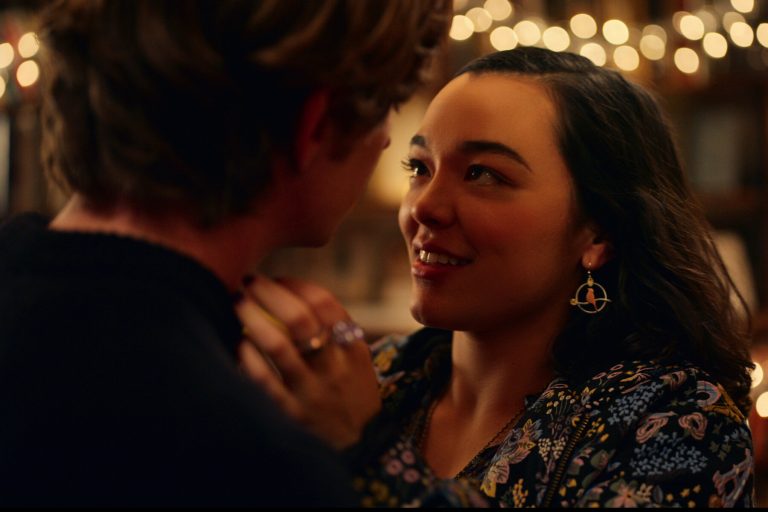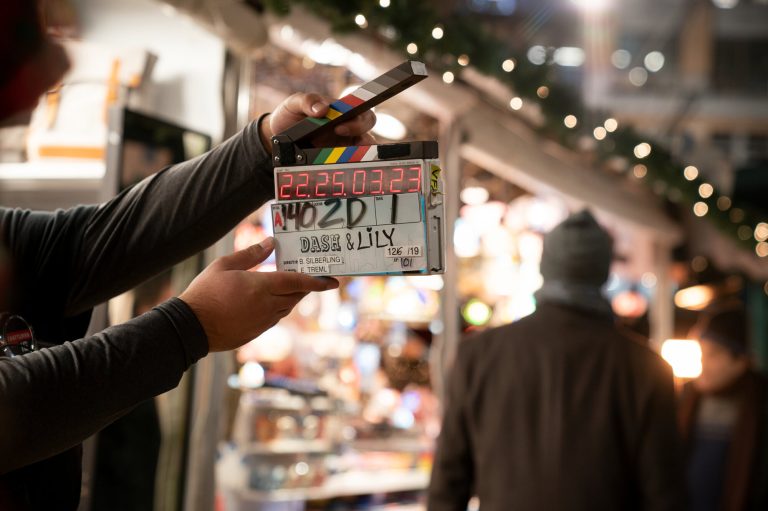 The Dragon Prince (2018)
Tomatometer score: 100%
The Dragon Prince is an animated fantasy series that offers viewers an adventure filled with magic, dragons, and a hero's quest to bring peace to a divided world. Over four seasons, Two human princes, Callum and Ezra, team up with an elven assassin to return peace to their warring lands. Critics and viewers alike have praised the show for its animation, characters, and story, earning the series an Emmy for Outstanding Children's Program.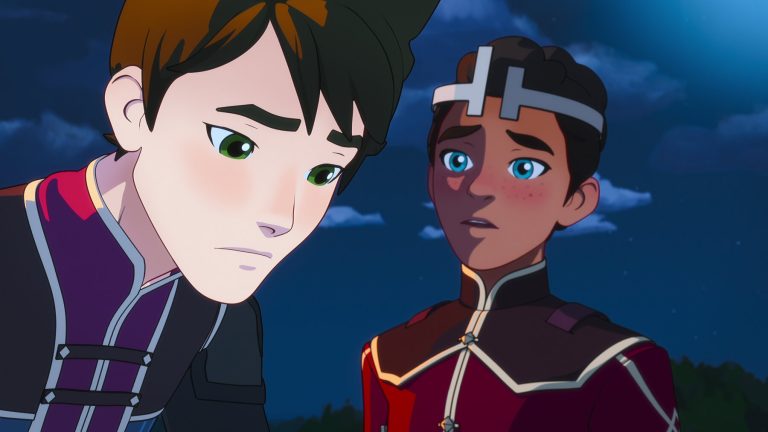 Mo (2022)
Tomatometer score: 100%
Mo is a gripping drama built around the life of a young man navigating the complexities of family, identity, and personal ambition. Loosely based on the life of Mo Amer, a Palestinian refugee who lives in Houston, Texas, the series offers a compelling look at the challenges and triumphs of a refugee family dealing with life in the United States.
The show has received critical acclaim for its portrayal of the hardships faced by refugees. Explains Netflix about the 8-episode comedy series:
"Mo Najjar straddles the line between two cultures, three languages, and a ton of bullshit as a Palestinian refugee constantly living one step away from asylum on the path to US citizenship. His family — including his resilient and spiritual mother, sister, and older brother — flee to Houston, Texas. Laughing the pain away, Mo learns to adapt to his new world, though getting ahead in life comes with several setbacks."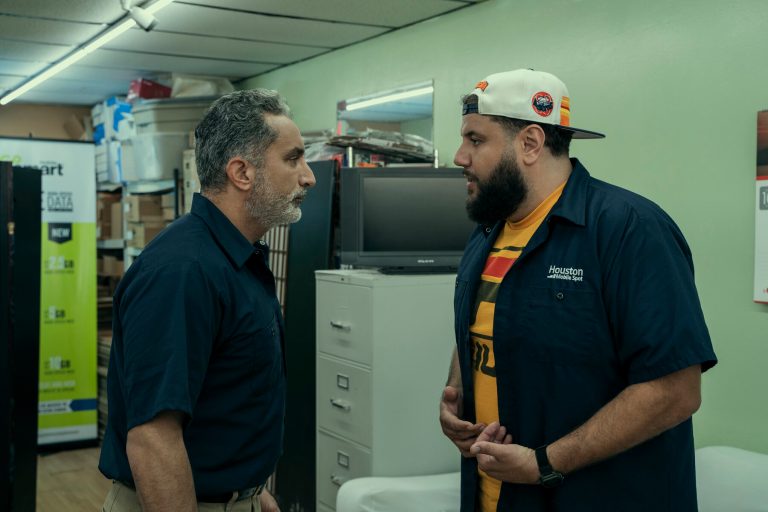 Kipo and the Age of Wonderbeasts (2020)
Tomatometer score: 100%
Kipo and the Age of Wonderbeasts is an animated series that follows a young girl and her journey through a post-apocalyptic world in which she's confronted with all sorts of creatures and hidden dangers. The protagonist, Kipo, is sent to explore the surface world after leaving her underground burrow, and that's where she encounters strange creatures and much more.
Arcane (2021)
Tomatometer score: 100%
Arcane is a visually stunning animated series based on League of Legends, and it explores the origins of two of the video game's iconic characters as well as their struggle for power and redemption. Arcane's is a world filled with magic and intrigue, and it follows two sisters caught up in a struggle between a powerful, shady organization and a group of rebels.
From the official Netflix synopsis:
"Arcane dives into the delicate balance between the rich city of Piltover and the seedy underbelly of Zaun. Tensions between these city-states boil over with the creation of hextech — a way for any person to control magical energy — in Piltover; and in Zaun, a new drug called shimmer transforms humans into monsters. The rivalry between the cities splits families and friends as Arcane brings life to the relationships that shape some of League of Legends' famous champions including Vi, Jinx, Caitlyn, Jayce, and Viktor."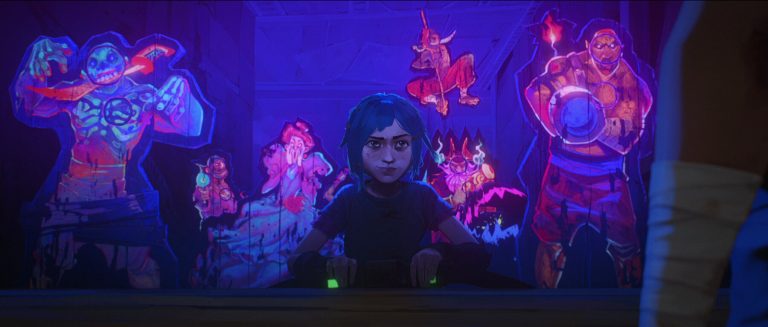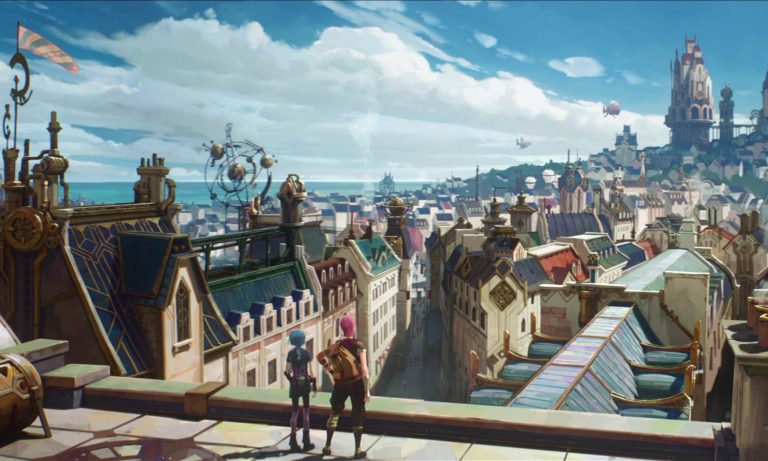 Blood of Zeus (2020)
Tomatometer score: 100%
Blood of Zeus is an animated series focused on the world of Greek mythology, and it tells the story of a young hero setting out to fulfill his destiny and save the world from destruction. Heron, the regular guy who the show is built around, discovers he's actually the son of Zeus, and thus begins his hero's journey that finds him attempting to save the world from a looming catastrophe involving a demonic army.
Red Rose (2022)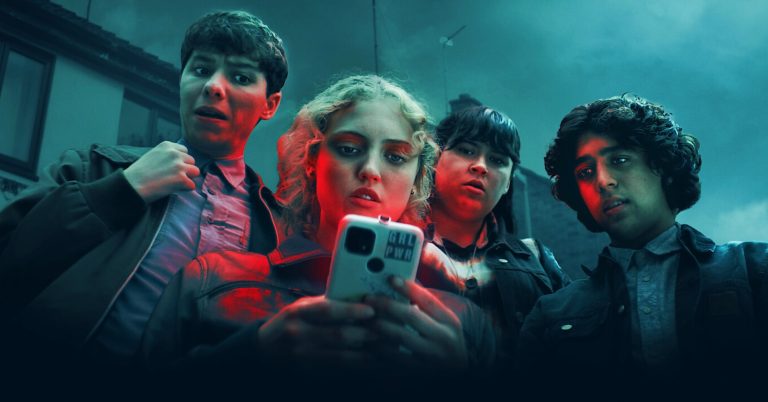 Tomatometer score: 100%
Red Rose is a suspenseful thriller that tells the story of a group of high school students, the dark secrets they uncover — and the inevitable consequences of their actions. Across the show's eight episodes, per Netflix's synopsis, a group of teens "must survive a summer of terror after downloading an app that makes dangerous demands with deadly consequences."
The setting is a seemingly ordinary high school, and the show explores themes of friendship, loyalty, and the consequences of the students' choices as they navigate the dangers lurking beneath the surface.
Maya and the Three (2021)
Tomatometer score: 100%
Maya and the Three tells the story of a warrior princess striving to save her people from the wrath of the gods. The series takes place in a fantasy world inspired by Mesoamerican culture, and the show follows Maya as she embarks on a dangerous journey to defeat an evil god.
Other Netflix content to check out
Using Rotten Tomatoes' ranking methodology is just one way you can try to figure out which Netflix title will be perfect for your next binge session. For more recommendations, for example, you can always check out our latest week-ahead snapshot of some of the biggest and best Netflix releases coming to the streamer over the next several days.
We've also prepared guides that offer overviews of the most-watched Netflix movies and TV shows of all time, in addition to some of our other recent Netflix coverage highlights, below: