True crime documentary series rank among the most popular genres of content on Netflix, something that subscribers just don't ever seem to be able to get enough of. The existing library of popular titles includes everything from gripping stories of serial killers to white-collar crime, revenge porn scandals, and shocking capers so outlandish that you almost can't believe they're real — while others have somehow managed to capture the pop culture zeitgeist.
Crime documentaries and documentary series on Netflix that the streamer has already released in 2023 and that have captured widespread attention include Madoff: The Monster of Wall Street, The Hatchet Wielding Hitchhiker, and Waco: American Apocalypse. If you're looking for something new along these lines to stream, meanwhile, then you've definitely come to the right place.
Because whether you're in the mood for crime, intrigue, mystery, or something more, in this post we'll take a deep dive into the dark and murky world of the best true crime titles on Netflix that are available to stream right now.
What to watch on Netflix for fans of true-crime titles
Suffice it to say, Netflix has an impressive and constantly-growing collection of true crime documentaries that will keep even the most avid true crime aficionado satisfied anytime they're looking for something new to binge. Among the top titles, about which we've included snapshot descriptions below, we have everything from Conversations with a Killer: The Ted Bundy Tapes, to Tiger King, and The Tinder Swindler, plus much more.
Each of these docuseries and films offers a unique and captivating look into the minds of criminals and the circumstances that led to their actions.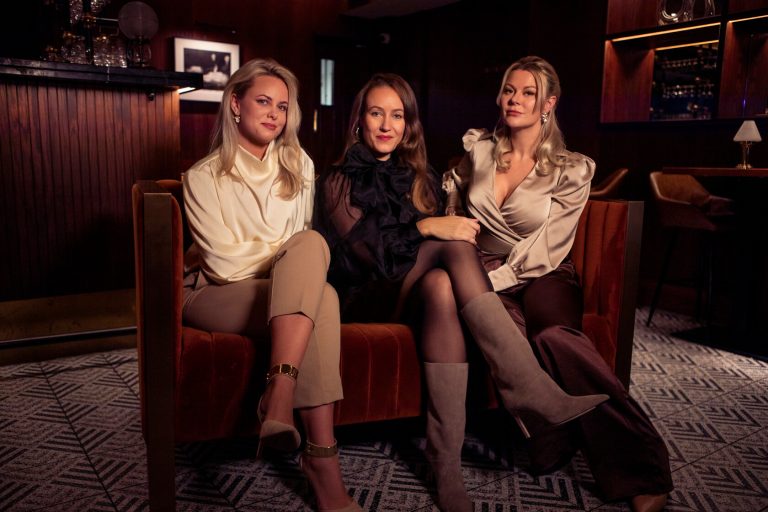 Evil Genius: The True Story of America's Most Diabolical Bank Heist
The true crime genre certainly includes its share of bizarre cases, but few arguably compare to the strange saga of the "pizza bomber" case in Erie, Pennsylvania. The Netflix documentary series Evil Genius takes viewers inside the twisted mind of Marjorie Diehl-Armstrong and details her involvement in this notorious bank heist.
The story, which is broken up into four episodes, encompasses a journey into the depths of Diehl-Armstrong's criminal activities, culminating in one of the most diabolical bank robberies in American history.
Making a Murderer
Moving right along, Netflix's best true crime documentaries don't get much buzzier than Making a Murderer, directed by Laura Ricciardi and Moira Demos. This gripping docuseries follows the story of Steven Avery, a man from Wisconsin who was (wrongfully) convicted of murder and spent 18 years in prison.
As viewers watch Making a Murderer, they'll be taken through all the different twists and turns of Avery's life, from his childhood to his eventual release from jail. In the process, this story also sheds light on the flaws inherent in the US justice system and recounts the shocking experiences of an innocent man.
Conversations with a Killer: The Ted Bundy Tapes
If you're a true crime aficionado who's drawn to stories of serial killers, Conversations with a Killer: The Ted Bundy Tapes is a must-watch. This chilling docuseries explores the life, crimes, and eventual death of Ted Bundy, one of the most notorious serial killers in US history.
This series brings viewers into his twisted mind through the use of archival footage, police evidence, personal photos, and Bundy's own words via Stephen Michaud's 1980 death row interviews with the killer.
Tiger King: Murder, Mayhem, and Madness
The biggest, most bombastic, wild, and improbably successful Netflix true crime documentary of them all, Tiger King: Murder, Mayhem, and Madness was the Covid lockdown phenomenon that everyone was watching and couldn't get enough of. For the seven or so people who haven't seen it yet, this bizarre docuseries introduces us to Joe Exotic, the eccentric owner of a private big cat zoo in Oklahoma. This rollercoaster ride of a series introduces viewers to a chaotic mix of lies, guns, a truly insane run for the US presidency, and even a murder-for-hire plot.
One of the weirdest, strangest things I think I've ever watched on Netflix, full stop.
The Puppet Master: Hunting the Ultimate Conman
One of the most compelling aspects of true-crime stories, particularly ones that involve conmen, is that the more outlandish they are, it's easy to confidentially tell yourself: There's no way, no way whatsoever, that I would have been fooled by this.
It's certainly easy to feel that way while watching Netflix's riveting true-crime docuseries The Puppet Master: Hunting the Ultimate Conman. In terms of the villain at the center of it, here's a normal-looking guy who could be anybody, who burrows his way slowly and insidiously into the confidences of his victims. And then, once he gains their trust? He sets the hook.
More or less, he breathlessly tells them a whopper of a lie: I'm actually an undercover MI5 agent. Unfortunately, you and everyone you love are in danger of assassination by the IRA. You need to come with me. Leave everything behind. Right now.
More people than you would expect fall for his lies, and end up forking over the money for expenses that the conman asks them for.
The Tinder Swindler
The Tinder Swindler tells the shocking true story of Simon Leviev, an Israeli conman who used the dating app Tinder to swindle more than $10 million from too-trusting women. He did so by posing as a Russian-Israeli diamond merchant, in the process tricking his victims into giving him huge sums of money through a series of lies, fake documents, and even terrifying threats.
The documentary explores the consequences of his actions, which left victims drowning in debt and grappling with serious emotional distress. In the end, Leviev was caught and sentenced to prison for his crimes. All in all, if you're looking for the best true crime on Netflix, here's where I'd start. This film had me glued to the screen from start to finish.
More Gripping True Crime Series on Netflix
All of those titles we've just mentioned, of course, only just scratch the surface of the gripping true crime series and movies Netflix has to offer that delve into all the different aspects of criminal cases. There's still so much more that's available to check out, from the terrifying drama of living with a serial killer in Worst Roommate Ever to the city-wide manhunt following the Boston Marathon Bombing in American Manhunt.
You'll definitely find even more in these next true crime series to keep you on the edge of your seat.
Worst Roommate Ever
Here's a terrifying thought: Imagine moving in with a new roommate, only to discover that your roomie is, in reality, a serial killer. That's the premise of Netflix's Worst Roommate Ever, a true crime series that examines some of these exact roommate situations gone awry.
Directed by Domini Hofmann, the series explores lives of people who, shockingly, find themselves living with dangerous criminals, revealing the frightening dark side of living arrangements that seem pretty ordinary on the outside.
American Manhunt: The Boston Marathon Bombing
The Boston Marathon Bombing in 2013 was a horrific and deadly attack, and in the true crime series American Manhunt: The Boston Marathon Bombing viewers will follow the investigation and manhunt that unfolded in the wake of the bombing. The series uses archive footage and exclusive interviews with figures like Boston Police Department superintendent William B. Evans, as well as the FBI's Special Agent in Charge Rick Deslauriers, to shed light on the tireless efforts of law enforcement to bring the terrorists to justice.
What's great about this series is that it also presents an in-depth look at the lives of the victims and their families, as well as the resilience of the city of Boston in the face of the bombing. The scale and toll of the crime are presented against the backdrop of the powerful human spirit and the quest for justice that won out in the end.
Murdaugh Murders: A Southern Scandal
The story behind this 3-episode true-crime series, Netflix explains, details how since 2014 a tight-knit South Carolina community "has been living in the wake of a series of violent, deadly crimes — all of which seem to involve one family … Murdaugh Murders: A Southern Scandal shows how the prominent Murdaugh family purportedly used and abused their wealth and privilege to the extreme, and which family member is allegedly behind it all."
I Just Killed My Dad
I Just Killed My Dad is a three-episode docuseries that presents the story of Anthony Templet, a young man who admits to having killed his father. The crime is explored through interviews with Anthony's mother and step-brother, as well as with insight from investigators. Directed by Skye Borgman, I Just Killed My Dad is a riveting saga of family dynamics and abuse, and the life-altering consequences that can result from a single, fateful decision.
Killer Sally
One of the most bizarre entries on this list, Killer Sally is a true crime series that delves into the case of Sally McNeil, a former bodybuilder who's accused of killing her husband. Nanette Burstein's 3-episode series takes a look at the tumultuous relationship between Sally and her husband Ray (also a bodybuilder), plus the events that led to his death — and how the legal system dealt with the case.
Unsolved Mysteries and Cold Cases
As if all the above wasn't enough, Netflix also offers content for fans of stories involving things like unsolved crimes, cold cases, and the mysteries that still surround them.
From the unsolved murder of Sister Catherine Cesnik in The Keepers to the unsettling case of Elisa Lam in The Vanishing at the Cecil Hotel, the following documentaries are all about the enigmas that continue to haunt and befuddle investigators and viewers, alike.
Unsolved Mysteries
Unsolved Mysteries is a reboot of the classic series, and it delves into a selection of cold and paranormal cases, including both missing persons as well as unexplained phenomena. Fun fact: This franchise helped to solve more than 260 cases during its original 23-year run, and Unsolved Mysteries continues to captivate audiences by serving as a platform for those seeking justice.
Crime Scene: The Vanishing at the Cecil Hotel
The Vanishing at the Cecil Hotel, directed by Joe Berlinger, has been accused by some viewers as overly sensationalized. In my opinion, however, it's a generally engrossing story about a tragic, unsolved mystery. The title is a reference to the mysterious disappearance of Elisa Lam, as well as the chilling history of the Cecil Hotel in Los Angeles. As it turns out, the hotel has a strange connection to a number of sinister and hard-to-explain series of events.
The Keepers
The Keepers is one of the more chilling Netflix series on this list that probes the unsolved murder of Sister Catherine Cesnik — in addition to her murder's possible connection to a priest accused of abuse. The 7-episode series explores the heart-wrenching story of Sister Cathy and the sexual abuse scandal at Archbishop Keough High School, including interviews with family members, police, and other key figures.
The Staircase
The Staircase is a series that presents the story of Michael Peterson, a man accused of murdering his wife in 2001. Directed by Clay Tweel, the series delves into the details of Peterson's trial and conviction, in the process also shining a lot on the complexities of the legal system.
The Real Bling Ring: Hollywood Heist
The Real Bling Ring is a three-part docuseries all about a rebellious group of teenagers who robbed the luxury homes of Los Angeles-area celebrities, pilfering everything from clothing to jewelry, as well as other personal items.
The group, which stole a total haul valued at around $130,000, was eventually caught when The Hills star Audrina Patridge shared security camera footage of the teens online. They were arrested and ultimately given probation and community service as punishment. One of my favorite directors, Sofia Coppola, also turned their crimes into a feature film: 2013's The Bling Ring.
Shocking scandals and fraud
Our list of the best Netflix selections from the true crime genre wouldn't be complete without the inclusion of several titles about some of the most shocking scandals and frauds that have garnered news headlines over the years. We're talking disasters like the Fyre Festival and the Operation Varsity Blues college admissions scandal, for a start.
These and other similar jaw-dropping documentaries present an opportunity to get a fascinating glimpse into a world dominated by deception, greed, and corruption.
Operation Varsity Blues: The College Admissions Scandal
Operation Varsity Blues: The College Admissions Scandal is a Netflix documentary that shines a light on the alarming college admissions scandal in which wealthy parents paid bribes so that their children could secure coveted spots at top universities. The story highlights the flaws in the US higher education system as well as the lengths some parents go to so that their children can get a leg up.
Following this scandal becoming public knowledge, there were more than 50 convictions, some of which included well-known TV actresses and high-profile businessmen.
Icarus
Bryan Fogel, in my opinion, is one of the most important documentary filmmakers working today. His films are always provocative and offer urgent examinations of some of the most important stories in the world, and his Icarus is no exception.
This documentary probes the Russian doping scandal that rocked the sports world. Fogel investigates the use of performance-enhancing drugs by athletes and inadvertently uncovers a sanctioned doping program at the state level in Russia.
Bad Vegan: Fame. Fraud. Fugitives
"A celebrity restaurateur once hailed as the queen of vegan cuisine becomes a fugitive when she goes on the run with a man who cons her out of a fortune," reads Netflix's logline for one of the streamer's most shocking documentary releases of 2022.
The man does so, Netflix continues, by "convincing her that he holds the key to making every dream — from expanding her food empire to making her beloved pitbull immortal — a reality."
The "her" in this four-part docuseries is Sarma Melngailis. She's the restaurateur behind the erstwhile chic New York hotspot Pure Food and Wine, a celebrity destination in its heyday. Trouble followed, however, after she met a man named Shane Fox on Twitter in 2011. Again, per Netflix: "Melngailis begins draining her restaurant's funds and funneling the money to Fox" once his cons started.
He could make her every dream a reality, he promised. But only, and here's the catch, if Melngailis obeyed him without question whenever he asks her to do something. "A few years later the couple, now married and on the lam after stealing nearly $2 million from the restaurant and its staff, are found holed up in a Tennessee motel by law enforcement."
How they got caught involved a Domino's pizza order that led authorities straight to them.
International Crime Stories
For those interested in stories from around the world, there are also plenty of crime documentaries on Netflix that explore criminal cases from various countries. From the underworld of Mumbai in Mumbai Mafia: Police vs Underworld to the rise of Bhagwan Shree Rajneesh and his followers in Wild Wild Country, these international crime stories offer a captivating look into humanity's dark side.
Mumbai Mafia: Police vs Underworld
Mumbai Mafia: Police vs Underworld tells a gripping story about the Mumbai underworld and the notorious gangsters who made their mark on the city in the 1990s. Viewers will follow along as the Mumbai police attempt to bring down notorious crime boss Dawood Ibrahim and his syndicate, via the use of a range of tactics from "encounters" to thorough investigations.
Organized crime dramas are among my favorite stories about criminals, because the villains are so often complex and larger-than-life, which is why I'm particularly partial to a series like Mumbai Mafia. There's a fascinating interplay herein between law enforcement and gangsters in one of the world's most populous cities.
Wild Wild Country
Wild Wild Country is a Netflix documentary about the rise of followers of the Indian guru Osho, also known as Bhagwan Shree Rajneesh, and the lengths people sometimes go to in the name of faith. Osho moved to northern Oregon in the 1980s, and the series explores the controversial actions of Osho's followers — including one, Ma Anand Sheela, who was charged with attempted murder, second-degree assault, illegal wiretapping, and immigration fraud.
Room 2806: The Accusation
Room 2806: The Accusation is a true crime documentary series that dives into the sexual assault allegations against French politician Dominique Strauss-Kahn, who's also a former director of the International Monetary Fund. The series delves into the case by examining the testimony of Strauss-Kahn as well as Nafissatou Diallo, the hotel housekeeper who accused him of assault.
Room 2806 raises important questions about power dynamics that are often at play in these kinds of cases, in addition to the difficulties faced by victims in their pursuit of justice.
Night Stalker: The Hunt For a Serial Killer
The Hunt For a Serial Killer is a seriously chilling Netflix series that recounts the horrific deeds of the Night Stalker, a 1980s-era serial kidnapper, burglar, rapist, and murderer who preyed upon women in the UK locales of West Yorkshire and Manchester.
The series, among other things, takes viewers along as law enforcement officials engage in a relentless hunt to bring the Night Stalker to justice and end his reign of terror.
Netflix true crime titles coming soon
As if all that wasn't enough, Netflix also has a plethora of true crime documentaries catering to a wide range of tastes that are coming soon. Like we noted above, Netflix won't be slowing down anytime soon when it comes to keeping its content pipeline filled with new titles along these lines — from chilling stories about serial killers and murderers to narratives about people who've been wrongfully convicted, unsolved mysteries, drug scandals and much more.
One of Netflix's upcoming true-crime documentary titles that I'm particularly intrigued about is:
All-American Nightmare (Season 1)
Netflix release date: Later this year, TBA
Details: I'm keen on this Netflix true crime documentary series for one reason. It comes from Felicity Morris, the director of the fantastic documentary film The Tinder Swindler. Details about this true crime doc project are being kept close to the vest for now, but we can assume it will investigate any of the all-American athletes who comprise football, basketball, rugby, or who knows what other sport.