February continues to feel like a pretty run-of-the-mill month as far as Netflix releases go, with Netflix sticking to the release cadence that's pretty much been the pattern all year so far: A smattering of high-profile returning favorites — like the release in the coming days of Outer Banks Season 3 — while the rest of the week and month is sprinkled with docuseries, international titles, and much more.
Things will start to kick into higher gear starting in March. But for now, we'll walk through some of the most interesting new releases to check out next week on the streaming giant. They include, among returning favorites like Outer Banks, a slew of new TV shows and movies from around the world that will appeal to viewers who have more adventurous streaming tastes.
Outer Banks Season 3
Among the most high-profile Netflix releases coming next week, this first one is so big that Netflix decided to host a whole festival timed to its release that's jam-packed with music performances and immersive experiences (not to mention cast appearances).
The festival (which we wrote more about earlier this week) is Poguelandia, which means the release in question is none other than Outer Banks — Season 3 of which hits Netflix on February 23.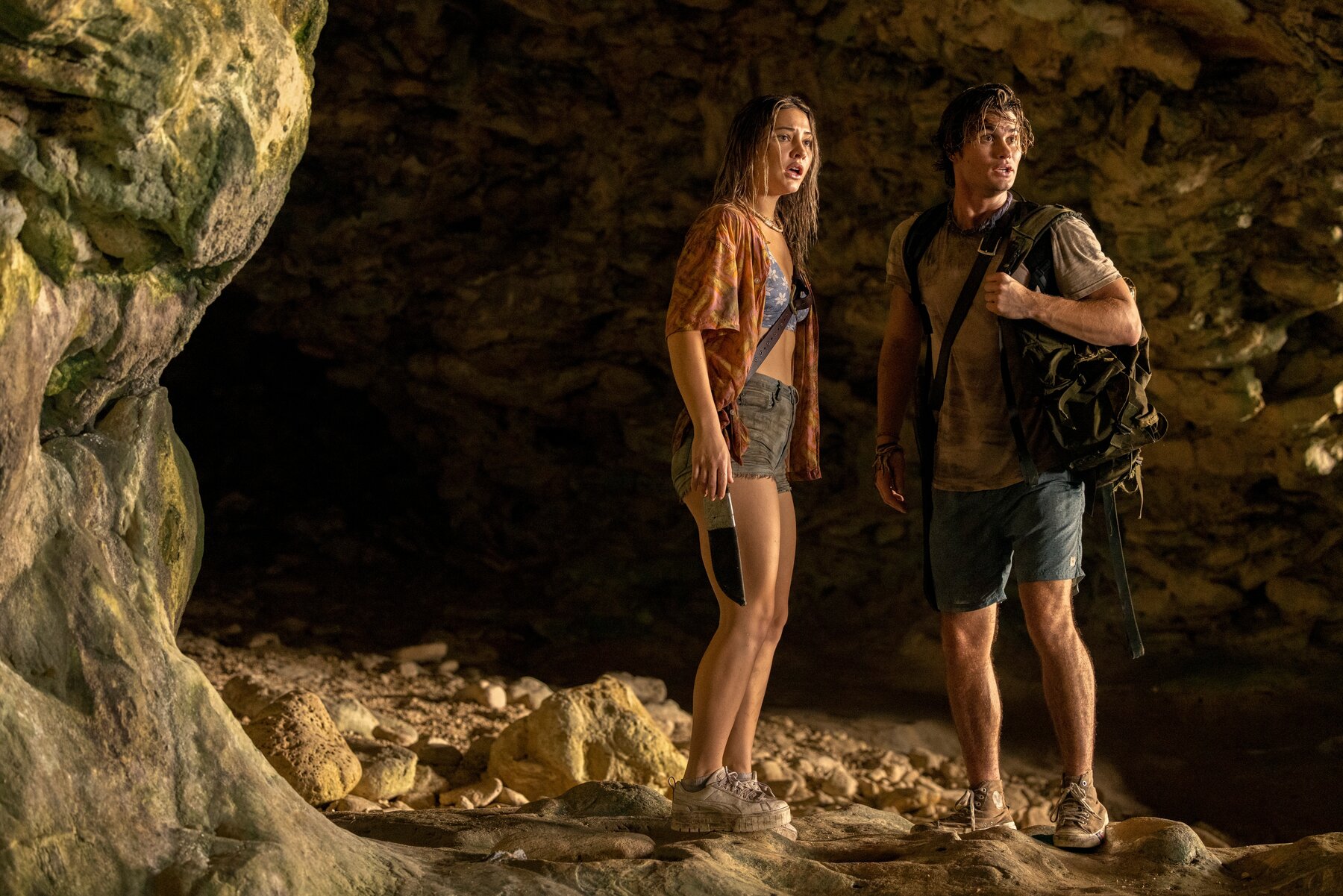 In Episode 1 (titled, just like the festival, Poguelandia), things pick right back up where we left off in Season 2 — after the Pogues lost the gold and fled the Outer Banks. Now, they've washed ashore on a desert island officially deemed Poguelandia, and they're spend their days relaxing by fishing, swimming, and trying to remain as carefree as possible.
Per Netflix, however, "things quickly go south for John B, Sarah, Kiara, Pope, JJ, and Cleo when they find themselves once again caught up in a race for the treasure, quite literally running for their lives. They're broke and far from home, they can't trust anyone, Ward and Rafe are hungry for revenge, and there's a ruthless Caribbean Don who will stop at nothing to find the bounty."
Once again, it's the Pogues against the world — the same as it's ever been.
The Strays + more Netflix releases
Moving right along, coming on February 22 is The Strays — a film Netflix describes as a British social thriller from actor, writer, and filmmaker Nat Martello-White. It tells the story of an upper-middle-class woman whose perfectly crafted life begins to unravel with the arrival in her town of two mysterious figures.
The key character in this Netflix release — which is set in London as well as in the suburban town of Castle Combe — is a Black woman who lives among London's working-class population and who one day abruptly runs away from her problems. From Netflix's synopsis of the film: "Eighteen years later, she's living the picture-perfect life in a posh town with a husband and two children. Her accent, name, and hair are all different now, and she strives for her and her family to live as affluently as possible.
"But the facade is starting to crack: She keeps spotting two people in her white suburban neighborhood who she's convinced don't belong there. The menacing sightings drive her to her wit's end. But who are they? And why do they get under her skin so much?"
Additional Netflix releases to check out
In addition to the above Netflix releases hitting the streamer in the coming days, meanwhile, there are also several more titles worth checking out and potentially adding to your own watchlist. They range from compelling new docuseries to new foreign-language dramas, and much more.
We Have a Ghost: Here's what to know about this forthcoming movie starring David Harbour and Anthony Mackie, among others, per the official synopsis from Netflix: "Finding a ghost named Ernest haunting their new home turns Kevin's family into overnight social media sensations. But when Kevin and Ernest go rogue to investigate the mystery of Ernest's past, they become a target of the CIA." Release date: February 24.
Formula 1: Drive to Survive — Season 5: The newest season of this Netflix documentary series will once again take fans behind the scenes, to get an up-close look at how teams and drivers prepare for the Formula 1 World Championship. Release date: February 24.
Who Were We Running From?: Days after a separate Netflix release from the country (the 8-episode series Shahmaran) seemed to come out of nowhere and find itself among the most popular titles in the US, Netflix is debuting another series from Turkey. This one is a pulse-pounding thriller that follows a mother with a mysterious past, living like a fugitive as she and her daughter make their home in hotels and go on the run from threats all around them. Release date: February 24.
A Girl and an Astronaut: If you ask me, the plot of this 6-episode series feels a little like it wants to be a Polish-language Interstellar (not that that's a criticism, mind you — there are worse movies to try and imitate!). Basically, what you have with this Netflix release are two friends who are also F-16 pilots and competing for a spot on a space mission (they're also in love with the same woman, Marta). Niko wins the spot and comes back 30 years later not having aged at all. Release date: February 17.
Netflix true-crime documentary series
Finally, this coming Wednesday will see Netflix add yet another true-crime release to its extensive library of movies and docuseries in this always-popular genre. Following in the footsteps of recent Netflix releases like The Hatchet Wielding Hitchhiker and Madoff: The Monster of Wall Street, the 3-episode docuseries Murdaugh Murders: A Southern Scandal will revisit a series of crimes all with a connection to one powerful South Carolina family.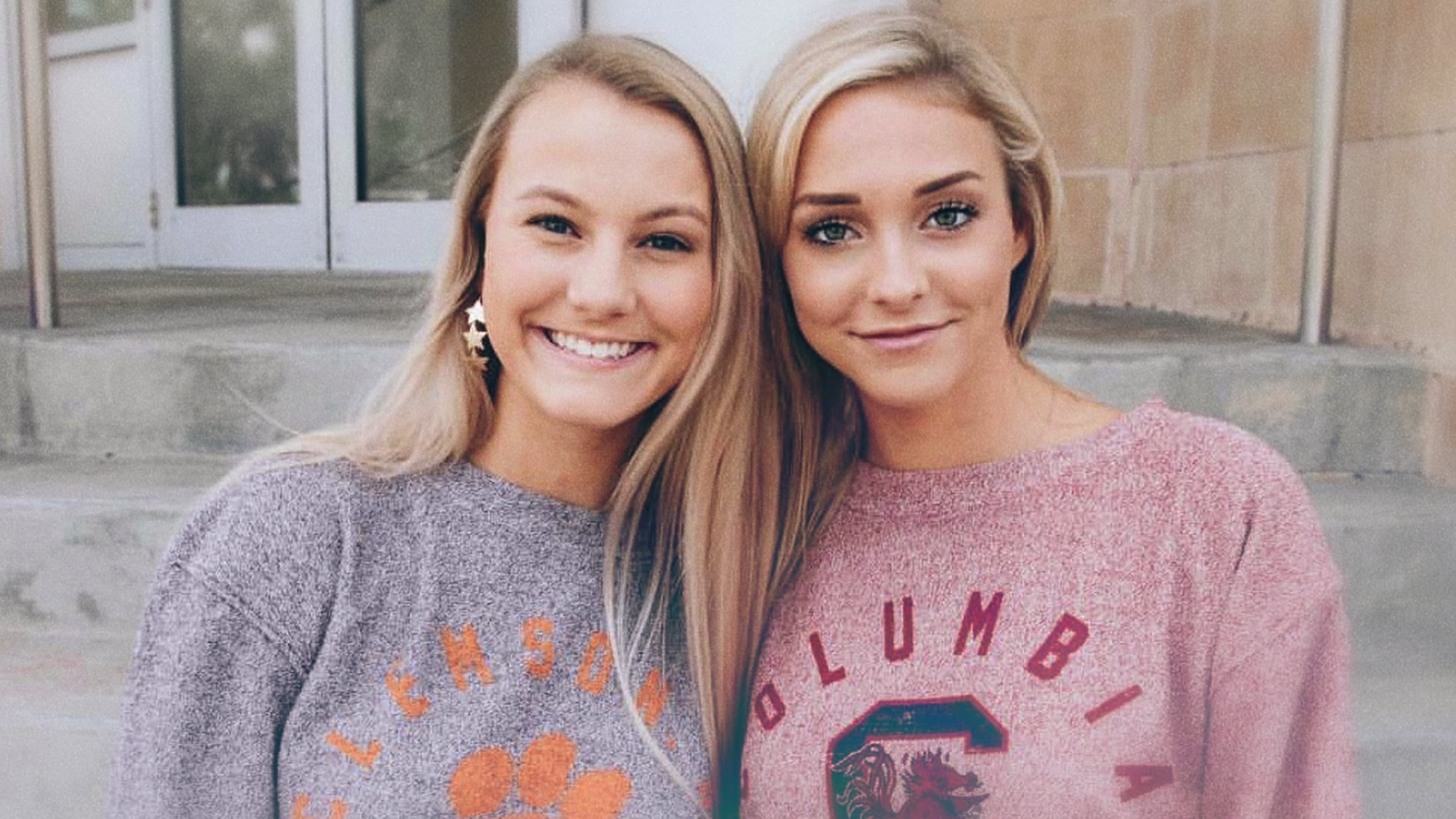 This true-crime series, Netflix explains, details how since 2014 a tight-knit South Carolina community "has been living in the wake of a series of violent, deadly crimes — all of which seem to involve one family … Murdaugh Murders: A Southern Scandal shows how the prominent Murdaugh family purportedly used and abused their wealth and privilege to the extreme, and which family member is allegedly behind it all."
The docuseries comes from Fyre Fraud Emmy nominees Jenner Furst and Jennifer Willoughby Nason, and it will be available to stream on Netflix starting on February 22.
As far as what to know about the influential Murdaugh family: For one thing, they've been tied to a family law firm in South Carolina for a century, and Alex Murdaugh was a well-connected and powerful civil litigation lawyer before he resigned in 2021 amid accusations of misappropriating funds.
"In South Carolina's Lowcountry," Netflix's description continues, "the Murdaugh family dynasty began to crumble after a series of events over the course of six years caused the deaths of five people — Mallory Beach (a friend of Alex's youngest son), Stephen Smith (a friend of Alex's oldest son), Gloria Satterfield (Alex's housekeeper), Paul Murdaugh (Alex's youngest son), Maggie Murdaugh (Alex's wife) — and the alleged attempted murder of Alex himself."