The plot of Netflix's new animated gem My Dad the Bounty Hunter — one of the most-watched series in the US as of this writing — is built around a trope as familiar as a warm blanket.
Two kids assume their dad is boring and lame. Until, that is, they accidentally hitch a ride to work with him. It involves tagging along on a ride to outer space, where the kids become unwitting guests accompanying their father on his latest mission. And then the truth is revealed in spectacular fashion. Tangling with aliens, dodging laser fights, and then comes the reassessment — ok, maybe dad isn't as lame as we thought.
My Dad the Bounty Hunter on Netflix
Per Netflix's official synopsis, this 10-episode series follows siblings Lisa and Sean — the stowaways on their dad's latest work trip — who are desperate for some quality time with the old man.
"Little do they know Dad's been keeping a secret from them," Netflix explains. "He's actually the toughest bounty hunter in the galaxy! Launched into the surprise space adventure of a lifetime, Lisa and Sean discover that their seemingly average dad's job is anything but boring. Dodging dangerous aliens, robots, and laser fights galore, family bonding time becomes much more than they bargained for as they try to help their dad in pursuit of his toughest fugitive yet."
And help him also get them all back home, of course, before mom finds out.
My Dad the Bounty Hunter comes from creators and executive producers Everett Downing and Patrick Harpin, and as we noted above it's currently #10 on the Netflix Top 10 TV list for the US. Moreover, following its streaming debut just a few days ago, the show already has a perfect 100% critics' score on Rotten Tomatoes, adding yet another reason to check out the show — especially if you have young kids and are looking for something the whole family can watch together.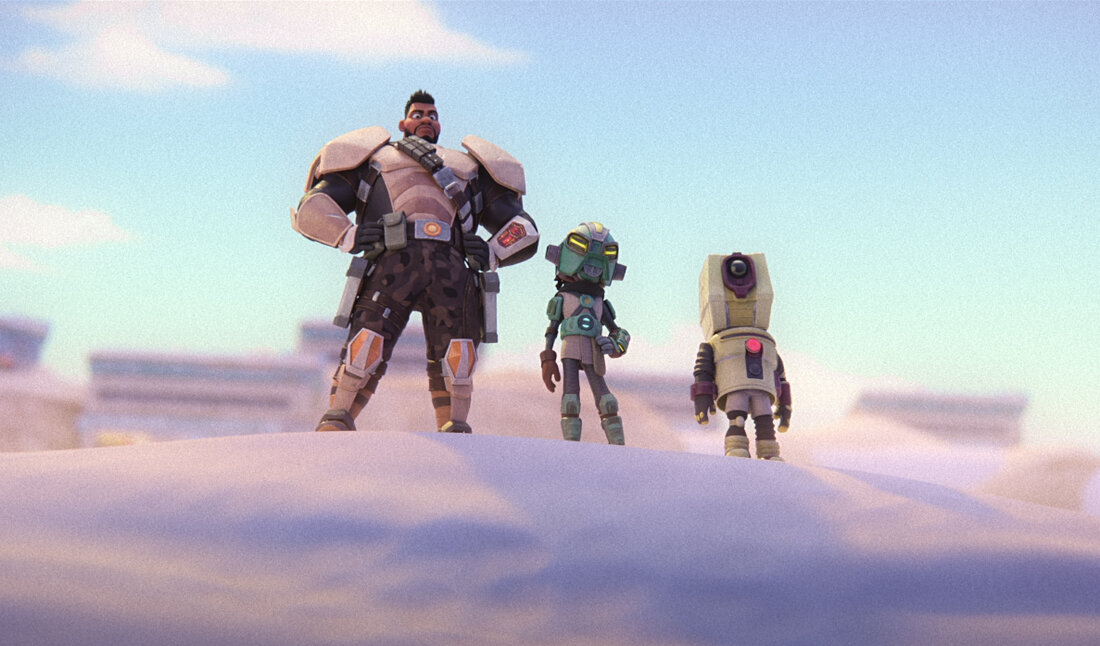 Other Netflix animated gems
This new series, by the way, is in the same ballpark as the best of some other recent Netflix animated hits — which is to say, if you're searching for animated Netflix releases to watch with the family, My Dad the Bounty Hunter certainly fits that bill (along with two other titles that the streamer recommends for viewers of the new series). They include:
In this animated film, a monster hunter on the high seas becomes a father figure to a young castaway on his ship. The movie comes from Academy Award-winning filmmaker Chris Williams (Moana, Big Hero Six, Bolt).
The movie's logline from Netflix: "A quirky, dysfunctional family's road trip is upended when they find themselves in the middle of the robot apocalypse and suddenly become humanity's unlikeliest last hope."