When director Christopher Landon first read Geoff Manaugh's short story Ernest, which Landon's new Netflix movie We Have a Ghost is based on, he remembers feeling "a shock of inspiration" and feeling like there was an ET quality to the story.
"It was an opportunity for me to make a film that was very much an homage and a love letter to my childhood," he explained in an interview included with Netflix's press material for the film, which hits the streamer on Friday.
We Have a Ghost on Netflix
The story: Written and directed by Landon, We Have a Ghost introduces viewers to the Presley family, seeking a fresh start in Chicago. They move into a dusty fixer-upper that includes a surprise — a ghost in the attic named Ernest (played by David Harbour).
Ernest's best efforts to scare teenage son Kevin notwithstanding, the latter (described by Netflix as detached and music-obsessed) forms a bond with the ghost of this weird guy from the 70s haunting his family's home. Continues Netflix's official synopsis of the film:
"Meanwhile, Kevin's affable-yet-harsh father Frank (Anthony Mackie) looks to cash in on Ernest by turning him into a social media sensation. When Frank's video of Ernest goes viral and captures the world's attention, the family lands on the radar of Dr. Leslie Monroe (Tig Notaro), a washed-up paranormal scientist who alerts her old boss, Deputy Director Arnold Schipley of the CIA (Steve Coulter), restarting a clandestine program aimed at capturing a ghost."
From there, crowds of the curious (as well as reporters and government agents) descend upon the Presley home. Kevin and another outcast, his neighbor Joy who's played by Isabella Russo, are determined to uncover the mysteries of Ernest's past and get him the closure he needs — before it's too late.
"I hope that people can walk away from the film kind of holding their loved ones a little closer," Landon continued in his interview. "What really shines through the movie is that you don't know the kinds of turns that your life may take. And you may not know the people you might lose along the way. But also just appreciating the people you do have around you."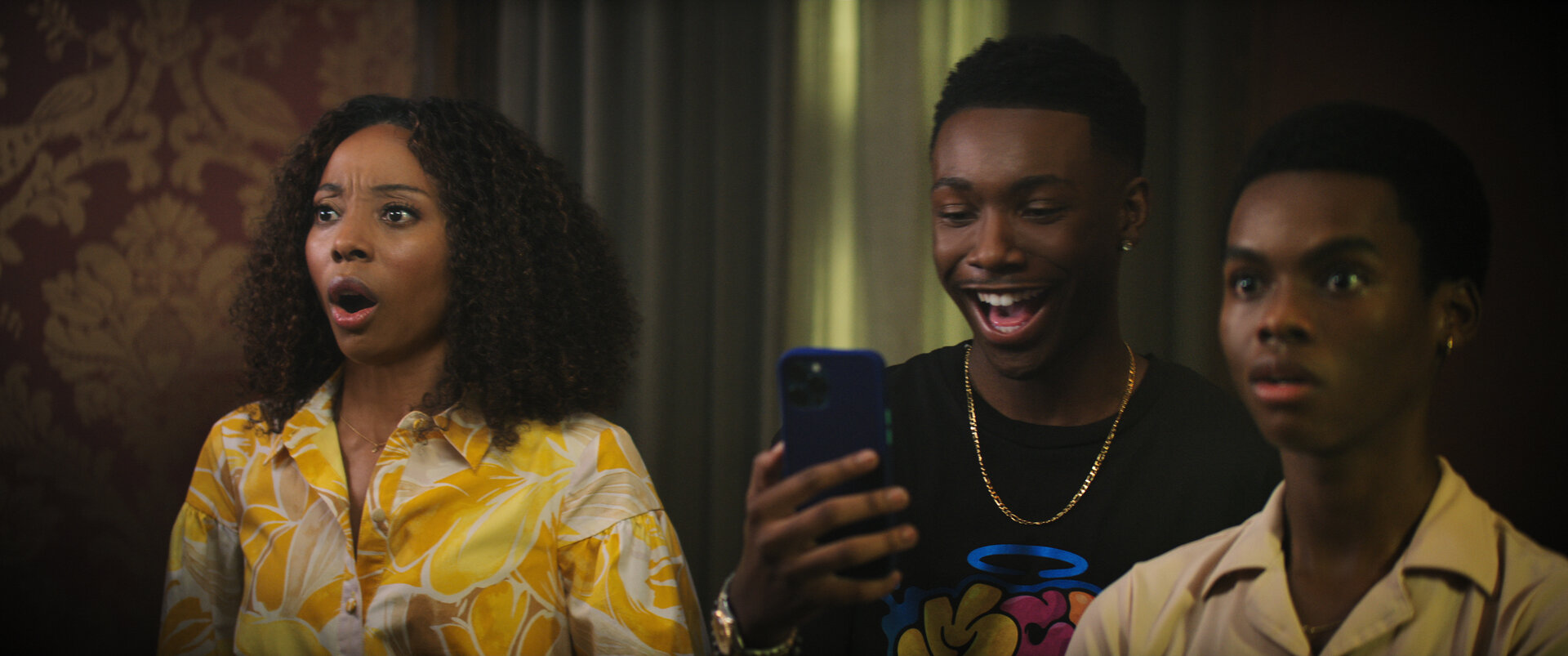 Other top-ranked movies to watch on Netflix
We Have a Ghost, meanwhile, is debuting amid something of a dry spell for movies on the streaming giant.
Take a look at the US Top 10 list of Netflix movies today, for example, and you'll see just two Netflix original titles among the bunch: The new rom-com Your Place or Mine, starring Reese Witherspoon and Ashton Kutcher, and the forgettable Jonah Hill-led You People (a kind of Meet the Parents but with a racial and cultural twist).
Everything else on that list is a third-party title that Netflix is currently licensing, including films like 2022's hit The Woman King, starring Viola Davis. We Have a Ghost, however, should easily manage to break that pattern and is definitely worth a watch.