During the announcement of the iPhone 15 series, Apple introduced the "next-generation" of Portraits in addition to the ability to change the focus and depth of portraits. This is similar to what you can do with Cinematic Mode, but for photos.
While most of us thought these were all exclusive features of the iPhone 15 series, that's not the case. As developer and X user Dylan pointed out, the focus and depth feature also works on older iPhone models as long as you're running iOS 17.
When you edit a portrait — even an old photo — you can change the focus and depth of the bokeh effect. It seems this feature works with all iPhone models that have Cinematic Mode, including iPhone 13, iPhone 14, and iPhone 15.
If you want to try it yourself, tap to edit a portrait photo, then tap on a new subject to change the bokeh effect from one point to another. You can even make the bokeh effect more apparent or less blurred. Dylan recorded a video showing this feature in action:
That said, the new iPhone 15 models still have an exclusive portrait feature. Apple says that for the first time, users can take portraits without switching to Portrait mode. "When a person, dog, or cat is in the frame, or when a user taps to focus, iPhone automatically captures depth information so that users can turn photos into stunning portraits later in the Photos app on iPhone, iPad, or Mac," the company explains.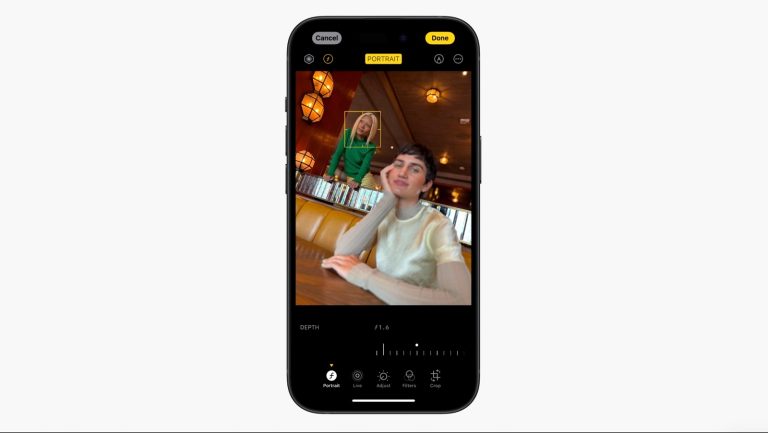 If you want to learn more about new features on the iPhone 15 – and older iPhone models – be sure to check out our iOS 17 guide below.