This Sony PS5 console restock guide is updated constantly. We add stock notices from all major retailers, including Walmart, Amazon, Target, Best Buy, and more. We'll show you everywhere you can check to see if Sony's best-selling PlayStation 5 is back in stock.
Currently, PS5 consoles are in stock and ready to ship immediately from Best Buy, Amazon, and Walmart. We'll share all the details in this comprehensive guide.
There's even a rare opportunity right now to get the PlayStation 5 on sale with a discount at Amazon!
Sony PlayStation 5 Console — In Stock At Best Buy
$499.99
Sony PlayStation 5 Console – God of War Ragnarok Bundle $559.99 $559 at Best Buy
Sony PlayStation 5 Video Game Console — In Stock At Walmart $499.00 $499 at Walmart
The PS5 console was first released on November 12, 2020, and it's the more sought-after of the two next-gen gaming machines. By the looks of things, that won't change anytime soon.
Something else that won't change anytime soon is how difficult it is to find a PlayStation 5 console in stock. That's why we put together this huge PS5 restock update guide to help you find Sony's highly sought-after PlayStation 5 video game console.
Also, be sure to read our PlayStation 5 review for everything you need to know about the PS5.
Where to get a PS5 right now
We'll get into the nitty gritty details below, but this section is essentially a cheat sheet. If you just want to know all the stores that have PS5 consoles in stock at this very moment, here's your answer:
The PlayStation 5 is in stock and ready to ship right now from Amazon, as well as Best Buy and Walmart. What's more, local Best Buy stores and Walmart store locations have PlayStation 5 consoles in so many stores across the country.
At Best Buy, there were two different PS5 models in stock at the time of this update. First, you can order the regular PlayStation 5 for $499.99. Or, you can also get the PlayStation 5 God of War Ragnarok bundle for $559.99.
Needless to say, one or both of these PS5 models could go out of stock at any moment.
Sony PlayStation 5 Console — In Stock At Best Buy $499.99 $499 at Best Buy

Sony PlayStation 5 Console – God of War Ragnarok Bundle $559.99 $559 at Best Buy
If Best Buy runs out, or if you just prefer to shop at Walmart, the main PS5 console is in stock right now for $499.
Just like Best Buy, Walmart has PlayStation 5 inventory available to ship for online orders. Or, if you want your console right away, you can buy one and pick it up at your local Walmart.
Just be sure you buy the console online so that the store reserves it for you. If you don't, there's a good chance the PS5 will be sold out by the time you drive to the store.
Sony PlayStation 5 Video Game Console — In Stock At Walmart $499.00 $499 at Walmart
Again, not all local Best Buy and Walmart store locations have PS5 consoles in stock. Both sites have handy inventory checkers so you can find the nearest store that has the PlayStation 5 in stock.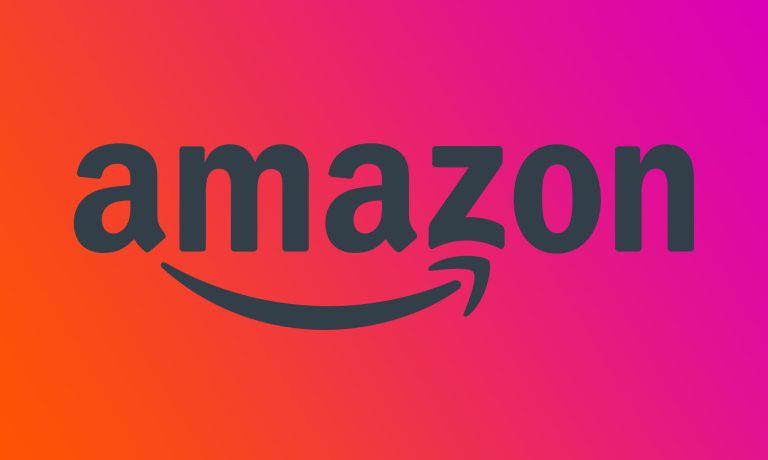 In addition to Best Buy and Walmart, Amazon also has the PS5 in stock.
You have to sign up for the wait list if you want to buy a PlayStation 5 console or the PlayStation 5 Digital Edition. However, the PS5 God of War Ragnarok bundle is in stock right now and available to anyone.
The PlayStation 5 takes physical discs and digital copies of games that you can download. Meanwhile, the PlayStation 5 Digital Edition is a more affordable version of the PS5 that only plays downloaded games.
Of note, the Ragnarok bundle comes with the disc version of the PS5 console.
As for the other consoles, Amazon will alert you when their next stock update will be. That gives you the ability to purchase one. In the past, Amazon has made them available only to Amazon Prime customers though, so you better make sure you're signed up to make this your best bet.
There's no indication of exactly how much PS5 inventory Amazon have on hand whenever they announce their PS5 restock updates.
Amazon's PS5 restock announcements are special for two reasons.
First, Amazon doesn't typically make an announcement when there are PS5 restock updates. Instead, the console just appears in stock on Amazon's site and then sells out almost immediately. Amazon's announcement often indicates a more significant PS5 restock with much available inventory.
Second, Amazon doesn't explicitly state that the PlayStation 5 Digital Edition consoles will be available only to Prime members. That's often the case, but almost anyone can order the PS5 consoles once a special PS5 restock announcement comes up. But, you can opt for an Amazon Prime Membership to be first in line for these PS5 restocks.
GameStop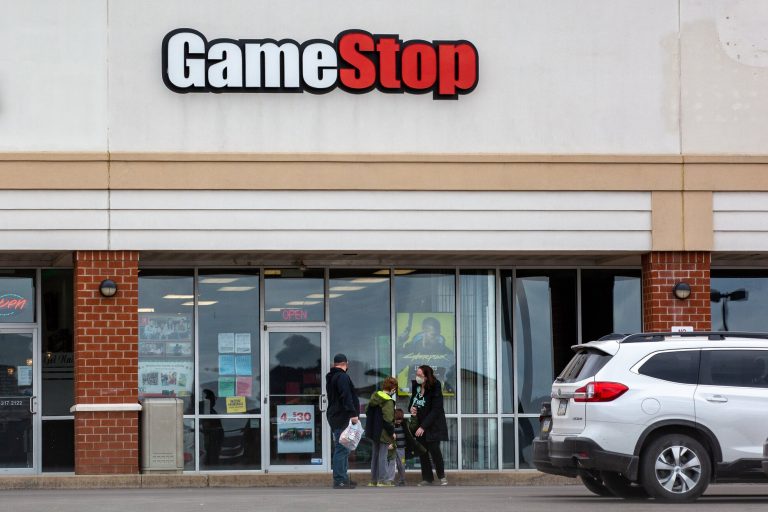 GameStop has had PS5 Disc and Digital Editions on sale throughout the country at sporadic times throughout the past two years. It varies when they will be available and where they will be available.
The PS5 Disc and Digital Editions were most recently in stock this month on September 9th. GameStop has done huge bundle events in local stores to get customers to purchase more than just the console. The link below will give you a link to the following regions where a PS5 might be in stock.
The bundles have been available for Pro members. If you are not a GameStop Pro member, become one ASAP to benefit from this PS5 restock.
GameStop is obviously one of the first major retailers that come to mind when you think of video games. That's right. It's much more than just a meme stock.
GameStop tends to get the PlayStation 5 Digital Edition Console and the PlayStation 5 Disc Edition Console in stock regularly. That means it's the first place you should check for a Sony PlayStation PS5 restock.
Here are the links you need to bookmark:
In the past, GameStop has held huge in-store PS5 restock extravaganzas. Last year, there were events all over America. If you are lucky, you might have a surprise restock at your local store.
They were "in-store PS5 bundle events," which means you'll need to buy a bundle instead of just a console and these were announced ahead of time. Upcoming bundles could pair the PS5 restock with an extra controller or games like a Call of Duty: Modern Warfare II bundle and a Horizon Forbidden West bundle.
Walmart PS5 restock
You can get the PlayStation 5 at Walmart if you want. But it is priced more expensively than other options. You can choose to order one for $715 and the prices will only go up. These are price gouged because they are coming from third-party sellers rather than the major retailer, which has happened in the past at Walmart and in US stores. These are definitely not the best prices.
If you want a regularly priced PS5 from Walmart, you have to wait for the next restock. The retailer will get a bunch of new consoles in stock that you'll be able to order for $499. The catch is that you'll need to be a Walmart Plus subscriber to access this PS5 restock at Walmart.
Lucky for you, there's a Walmart Plus free trial you can try!
That being said, there are a few other things you can do to ensure that you're at the front of the line anytime Walmart restocks the gaming console.
So many people out there have been looking for a PS5 pre-order system at Walmart. The closest you'll come is signing up for Walmart's new subscription service, Walmart Plus.
Like other retailers, there is no conventional way to pre-order the PS5 at Walmart. No retailers offer that sort of option right now. What you can do, however, is get priority early access to the new PS5 restock inventory when it becomes available.
That's why it's a good idea to sign up for Walmart's subscription service, Walmart Plus. Walmart usually makes PlayStation 5 restocks available to Walmart+ subscribers before anyone else. It's the same thing Amazon has been doing with Prime subscribers.
Needless to say, this isn't ideal. Sony's PlayStation 5 console is extremely difficult to find right now. It would be great if there was a way to pre-order the PS5 at Walmart. This will help you get yourself a new PlayStation 5 or PlayStation 5 Digital Edition as soon as they're back in stock.
That's not going to happen, though. Instead, you have two choices.
First, you can subscribe to Walmart Plus to get priority access when PS5 restocks occur. It's not a PS5 pre-order, but it's as close as you're going to get. Or second, you can constantly check the link below and hope that you catch it when Walmart restocks the PlayStation 5 or the Digital Edition.
Sony PlayStation Direct
PlayStation Direct is often the best and easiest ways to get a PlayStation 5 console. However, when it is back in stock, it's usually unclear exactly how much inventory will be available. But the PS5 restock for both PlayStation 5 and PlayStation 5 Digital Edition consoles are often back in stock simultaneously.
The last restock was actually today when you bundled your PS5 with Call of Duty Modern Warfare II or Horizon Forbidden West.
Now, for the good news and the bad news. The bad news is these are invite-only restock events at first.
Usually, for one hour, PlayStation Network members who signed up at this link and received early access invites will be able to purchase a new PlayStation 5 console. You also don't want to have subscription issues if you aren't signed up.
But then, if there's any inventory left after an hour, Sony typically opens up the queue to all PSN members.
Just make sure you're logged in, and you check these links repeatedly:
More from Sony
If you miss out on this PS5 restock memo and you want a chance to get one from Sony Direct in the future, we've got you covered. Just do the following:
Log into Sony Direct or register if you're not already a PSN member
Click on My Profile and then click the Edit button
Click Notifications under "Other Settings" in the menu on the left
Opt-in to receive news and offers from Sony Direct
Of course, this doesn't guarantee you'll get an invite next time around. But it should increase your chances. Other better ways to score a PS5 exist, so keep reading to see other stores where you can buy it.
Register now to buy a PS5 from Sony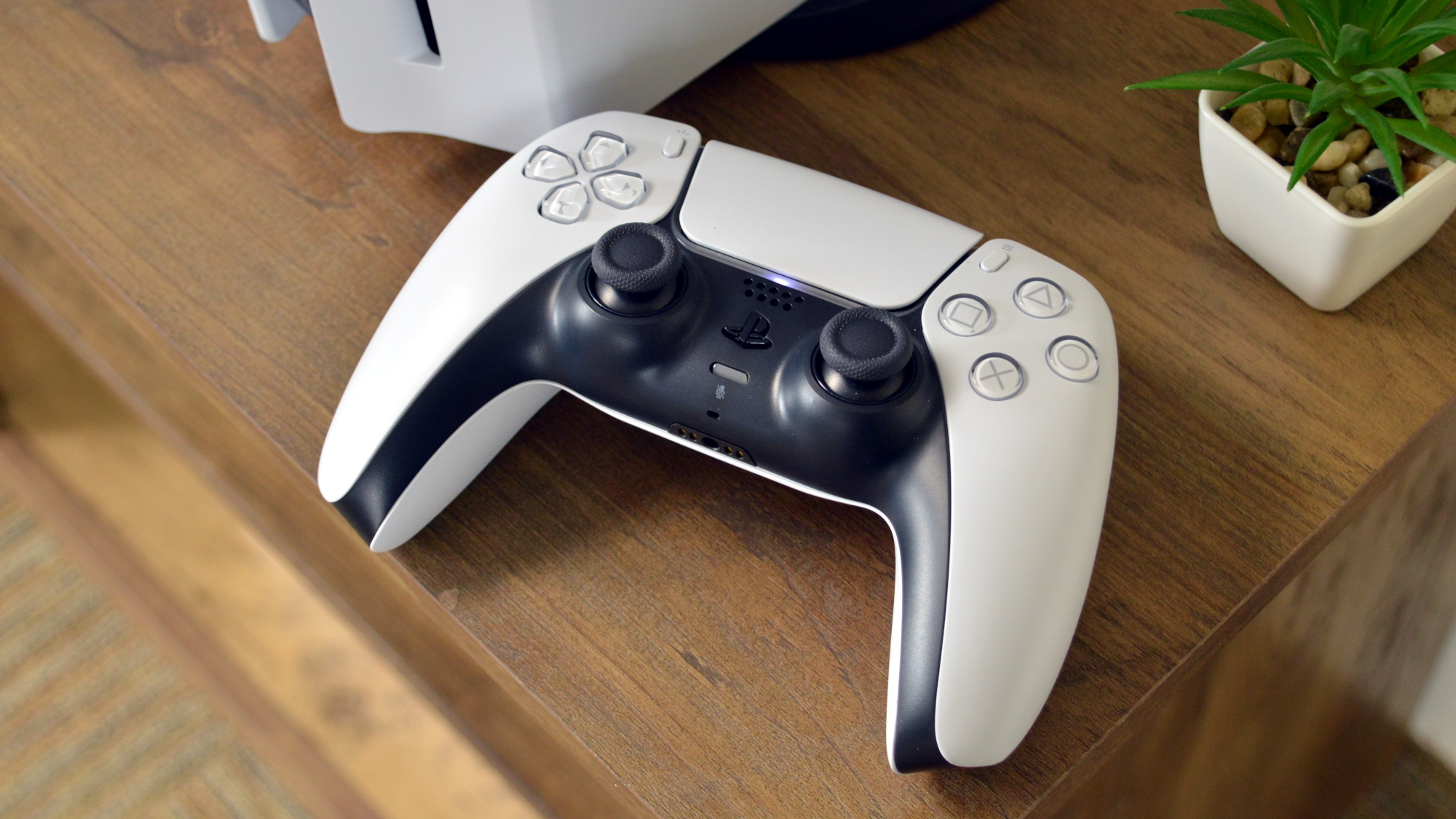 We have good news if you miss this opportunity to buy your PS5 from Sony Direct. Sony is now letting people register to buy a PlayStation 5.
PS5 restock events have been held frequently, with at least one PS5 restock event held every month. Some PlayStation 5 restock events even take place a week after a previous one. So, PS5 availability is relatively more common now, and your chances of finding a console in stock are improving.
There's no guarantee that you'll get one, but you'll undoubtedly have a much better chance this way. Hurry up though, because there's going to be a very, very long line.
Use our handy PS5 restock guide to find the PlayStation 5 in stock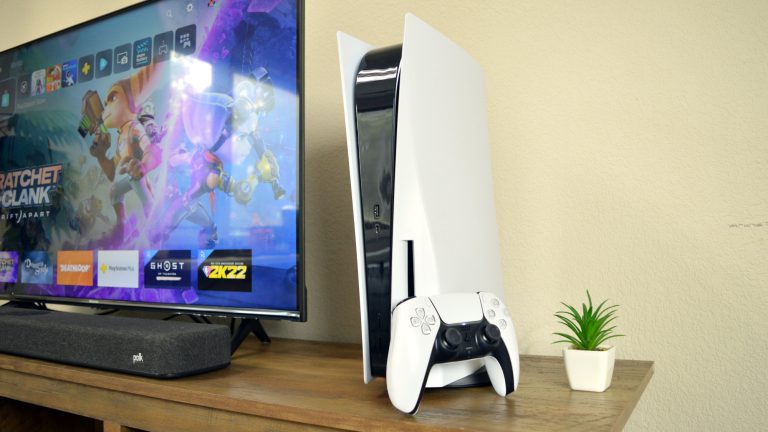 PS5 inventory at other retailers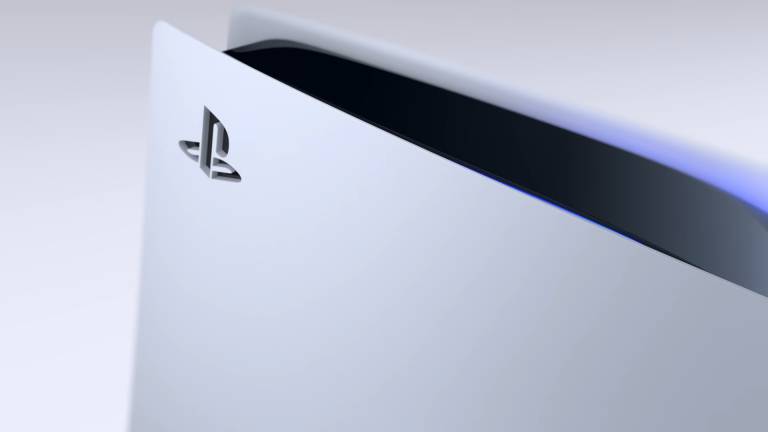 It should go without saying that Amazon, GameStop, and Walmart are not the only retailers that carry the PS5. They're definitely among the best places to find a PlayStation 5 console in stock at any time, though.
If you're willing to do some regular checking, other big retailers always restock the PlayStation 5 console.
Target PS5 restocks
Target is another good place to check. The problem is that unfortunately, it's usually not easy to find the PlayStation 5 console in stock at Target. The restocks are made available at individual stores and not nationwide. The last restock online was in April. The PS5 goes fast when it returns to Target's inventory, and here's the link you need to keep your eye on:
Sony Playstation PS5 console restock updates at Best Buy
Best Buy has somehow managed to restock the Sony PlayStation 5 several times over the past few months. That means it should definitely be high on your list of retailers to check in with.
Sony PlayStation 5 console restock at B&H Photo
Last but certainly not least is New York-based retailer B&H Photo. It's not the first place that comes to mind when you think of video game gear or as one of the trusted partners for Sony. But B&H has managed to have some surprise PS5 restock moments in the past, so you should definitely check it out. The last restock was some time ago though.
PlayStation 5 games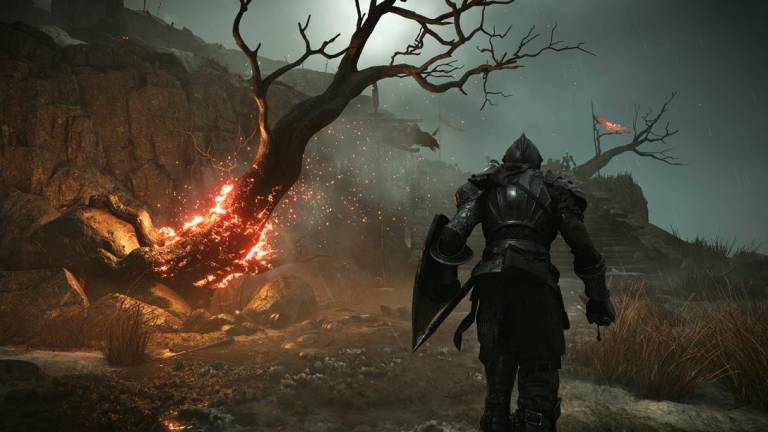 If you plan on ordering a new PS5 or you already have a console, we still have you covered in this article. We've listed some of the hottest PS5 games on Amazon down below.
You should definitely think about checking out Marvel's Guardians of the Galaxy. And Back 4 Blood is worth your time too. You may want to steer clear of Far Cry 6, though, since so many people complained about it.
Also, it goes without saying that you should pick up a copy of Elden Ring immediately if you don't already have it. Plus, God of War: Ragnarok will be available soon.
Go here to see this month's best deals online!
FAQ
Will they ever restock the PS5?
Yes. Multiple retailers restock the PS5 digital edition and disc edition intermittently. More consoles are restocked periodically. But we could have to wait until 024 before we see the PS5 available freely on store shelves. Continue checking BGR for the latest restock news for the PS5.
When will PS5 be available again?
It depends on the retailer. Some retailers' last restock date was last month, while some retailers had their last restock as far back as April. There is no exact date for when the PS5 restock will be available. You just have to keep on checking and refreshing. But Walmart typically has the PS5 in stock every month to one and a half months.
What time is Best Buy PS5 restock?
Most Best Buy PS5 restocks occur on Thursday and Friday afternoons. But you can also check on other days. You will hardly get any PS5 restocks on Saturday and Sunday.
How do I get notified of PS5 restock?
A few stores have waiting lists that you can join to get notified of PS5 restocks. You will get a verification email once you sign up. Ensure that you verify their email, so you do not miss their email alerts. You can also follow Twitter accounts like Matt Swider, PS5 Stock Alerts, and Wario64 for PS5 restock notifications.
How long will there be PS5 shortages?
Sony and other industry experts have predicted that PS5 shortages will continue until 2023 or once sales stabilize in 2024. Sony is taking drastic measures to ramp up production. Also, chip makers expect the chip shortage to be eased before 2024.
Will PS5 have a Pro version?
Several reports indicate that the PS5 will have a Pro version. Sony launched the PS4 Pro three years after the base PS4. So, analysts expect the PS5 Pro to be launched in 2023 or 2024 because the PS5 launched in 2020. But there is a chip shortage at the moment, making it hard for people to get the base PS5. This might cause a delay in the launch of the PS5 Pro unless the PS5 production issues get resolved.
Will there be a PS6?
We can't authoritatively confirm that there will be a PS6 or if Sony's next-gen console will be called a PS6. But all things being equal, there will be a new console from Sony some years from now. And it will likely be called the PlayStation 6, or PS6 for short. The PS6 and other future brands from Sony will be announced officially at the right time.
Is the PS5 shortage getting better?
Sony predicts that the PS5 shortage will get better and stabilize by late 2023 to 2024. Sony has increased its sales forecast for the next fiscal year by 60%. The company has predicted that parts procurement, chip shortages, and other PS5 production factors will improve.
Should I get an Xbox Series X instead?
If you prefer to play Xbox instead of PS5, it's definitely an option. A lot of the games are similar.
Make sure to see our best PS5 power cable replacement guide!