Later this week, Netflix is set to debut the first 10 episodes of Virgin River Season 5, with two additional holiday episodes that will close out the season coming at the end of November. And, for the life of me, I can't really figure out why.
Having five seasons under its belt already puts Virgin River — about a group of characters in a picturesque small town in California — in rare-enough company. What's more, this series based on the novels by Robyn Carr also has a sixth season that's been ordered, joining other shows from the streamer like The Crown and Peaky Blinders that are also in the 6-season club. For comparison, six seasons is also three times as much TV as Netflix gave a franchise like Warrior Nun, which has a much more hardcore and dedicated fanbase — so much so that their campaign to save the show after Netflix canceled it has resulted in an upcoming movie trilogy.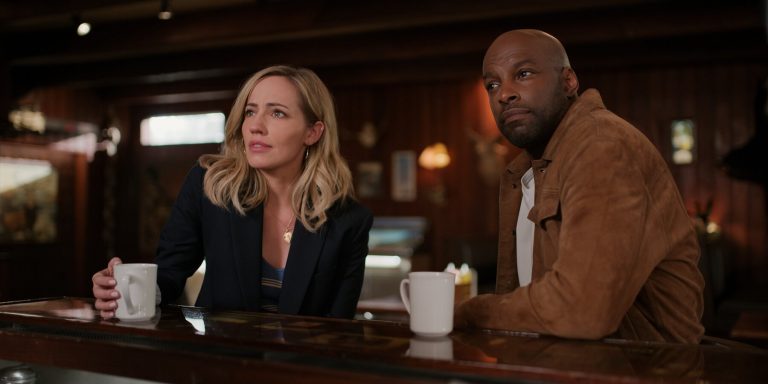 I mention the Warrior Nun franchise because, at least anecdotally, I hardly ever come across anyone online or offline who raves about Virgin River to the extent I feel like you'd expect for a show that's lasted this long. What's more, I'm similarly puzzled after digging into the Rotten Tomatoes audience reviews for the most recent season of the show, which continue to leave me scratching my head over the show's improbably longevity. "Worst season ever," one reviewer laments. "Soap without bubbles." Adds another: "Too many characters with too many problems," and still another — "Sorry, but this show is a series of Lifetime Movies episodes."
We'll see if the viewership is still around next week when Netflix releases its weekly global data dump showcasing the biggest new series around the world. Sept. 7 marks the debut on Netflix of Season 5 of Virgin River, which promises more romance, as well as "paternity drama, rural drug kingpins, and general small-town theatrics," not to mention a massive wildfire threatening the town. Continues Netflix's description of what's in store for fans: "Issues of motherhood push Mel to make a big decision about her future at the clinic while her pregnancy unexpectedly sparks an emotional connection to her past.
"To further prove himself to Mel, Jack squares off with some long-overdue confrontations — with his own demons, and of course, with Charmaine. And as Doc and Hope's respective impairments throw their identities into question, the doctor and the mayor must find solace in their community, in their young new family, and in each other."
As I noted in a post over the weekend, I can certainly imagine the attraction of a show like Virgin River (which, by the way, also has a new showrunner for Season 5). It's not a depiction of real life, but rather a small-screen simulacrum of a certain kind of warm and fuzzy small town, with characters that include the town mayor, the local doctor, the bar owner, nurse practitioner, and too many others to list here. It's something nice to escape to, I suppose — that's my guess, at any rate, as to the draw of a show that's still got enough viewership for Netflix to keep it going this long.