Five seasons in, and the juggernaut that is the heartfelt Netflix drama Virgin River endures. Part one of the show's fifth season, which hit the streamer on Thursday, is already the #1 TV show on Netflix in the US, surpassing everything from One Piece to other favorites like Season 2 of Selling the OC, Who is Erin Carter, and Top Boy. Moreover, this show (based on the eponymous series of books by author Robyn Carr) has two more episodes still to come in 2023 — a pair of holiday-themed episodes, releasing on Nov. 30 — plus a sixth season that's also in the works.
Virgin River: #1 on Netflix, and the first part of Season 5 is out now
What's more, Virgin River is probably as good an example as any of the best TV equivalent of comfort food that's available on the streaming giant. Sumptuous vistas, generally nice and decent characters, a storyline that it's easy for fans to get caught up in (especially if they're not all that interested in darker fare like Stranger Things or Black Mirror) — what's not to like?
Producer and writer Erin Cardillo promised last year that Virgin River Season 5 would provide a lot of the answers to questions that fans have been waiting for. Among other things, the new season includes more romance, as well as "paternity drama, rural drug kingpins, and general small-town theatrics," not to mention a massive wildfire threatening the town. Continues Netflix's description of what's in store for fans: "Issues of motherhood push Mel to make a big decision about her future at the clinic while her pregnancy unexpectedly sparks an emotional connection to her past.
"To further prove himself to Mel, Jack squares off with some long-overdue confrontations — with his own demons, and of course, with Charmaine. And as Doc and Hope's respective impairments throw their identities into question, the doctor and the mayor must find solace in their community, in their young new family, and in each other."
Given that the show has already rocketed to #1 on Netflix, meanwhile, many Virgin River fans have probably already burned through the first 10 episodes of Season 5 and are eagerly anticipating the additional episodes coming in November — as well as the sixth season, which Netflix, unfortunately, hasn't shared a timetable for yet. If that includes you, one thing you can do in the meantime is turn to one of several other feel-good Netflix dramas similar to Virgin River that I recommend trying next.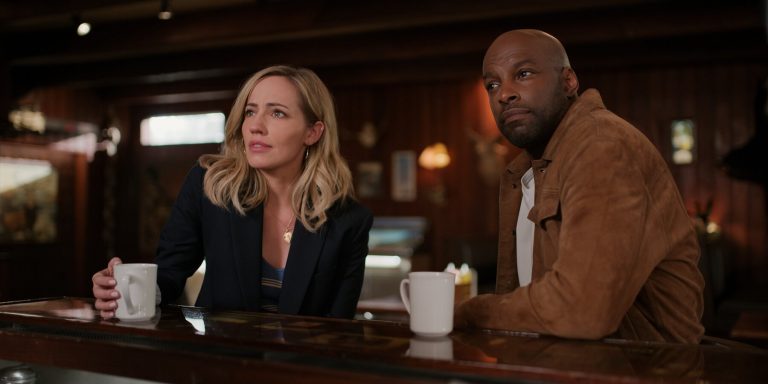 Similar shows to watch
In no particular order, all of these dramas should definitely appeal to fans of Virgin River — that is, at least until the new season finally arrives: