Fans of the Netflix mother-daughter drama Ginny & Georgia have been waiting for almost two years now to get a resolution to that Season 1 cliffhanger — but, come Thursday, the wait will finally be over.
Season 2 of the series is set to debut on the streaming giant on January 5, and it picks up just a few weeks after that shocking Season 1 finale (titled "The Worst Betrayal Since Jordyn and Kylie"). "We wanted to pick up the story right where we left off," series creator/executive producer Sarah Lampert said in a Netflix interview. "We left it off on such a juicy cliffhanger."
Ginny & Georgia Season 2 coming this week
Continues Lampert: "We spent all of Season 1 breaking these characters down and putting them in certain places. So, we wanted to honor that by picking up Season 2 just two weeks later. We jumped right back into where we emotionally left everyone at the end of Season 1."
Here's the official Netflix synopsis of the 10-episode second season of the show, starring Antonia Gentry as Ginny and Brianne Howey as Georgia:
"How do you live with the knowledge that your mother is a murderer? That's what Ginny is going to have to figure out. Burdened with the new understanding that Kenny – her step-dad – didn't die of natural causes, now Ginny must deal with the fact that Georgia not only killed, she killed to protect Ginny. Georgia on the other hand would much prefer that the past be left in the past, after all, she's got a wedding to plan! But the funny thing about Georgia's past is that it never stays buried for long."
The first season premiered on Netflix back in February of 2021, and fans immediately gravitated to its nuanced portrayal of a mother-daughter relationship, as well as the storylines involving sexual discovery and layered female friendships. According to Netflix, "more than 52 million member households" watched Ginny & Georgia during its first 28 days of streaming availability. Also, the show made Netflix's global Top 10 list in 87 countries — hitting #1 in 46 of those countries, including the US.
Ratings and reviews
Over on Rotten Tomatoes, meanwhile, the show currently has a 68% critics' score as well as a 68% audience score.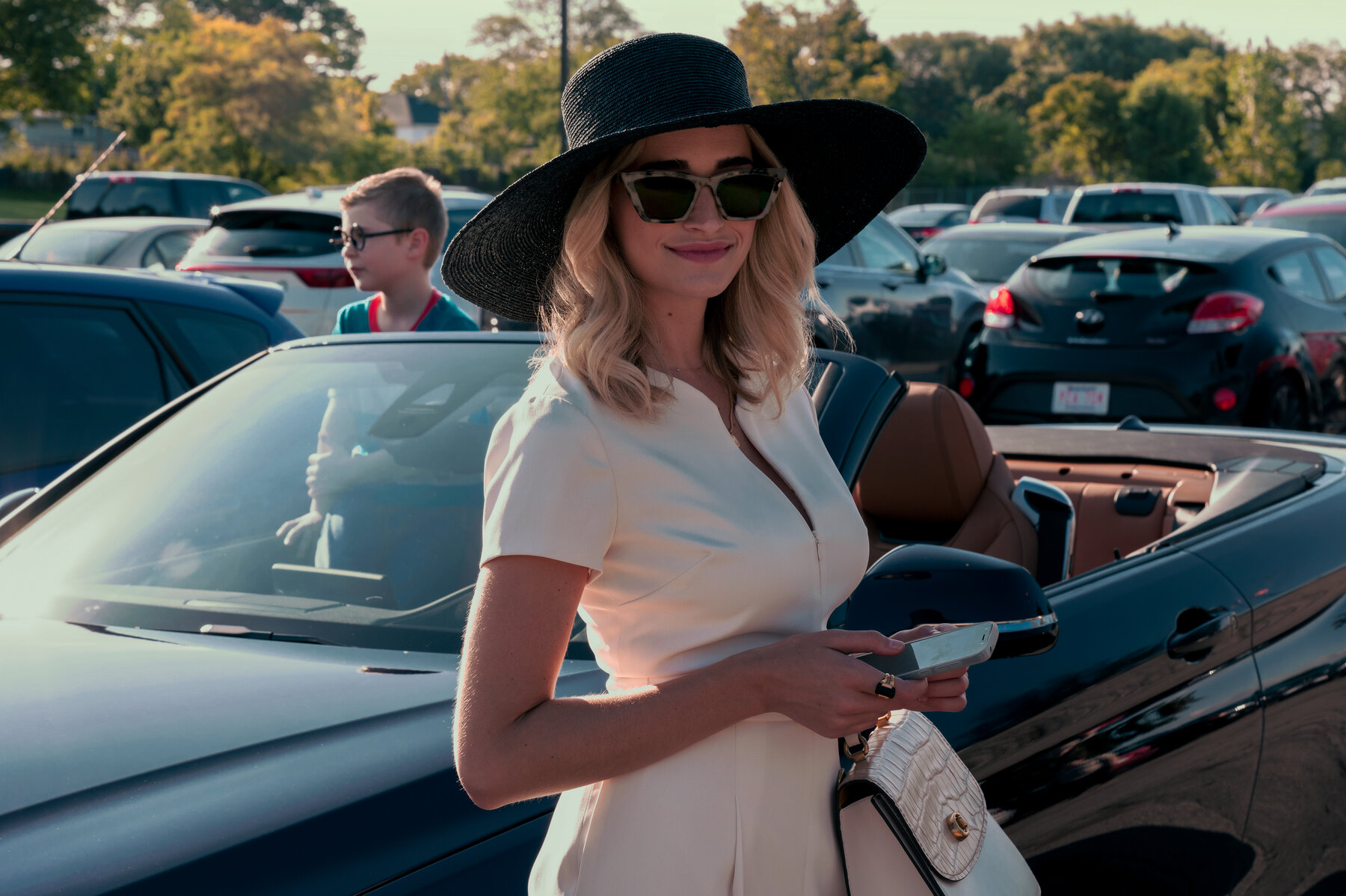 Those ratings for the 10-episode first season include more than 2,500 user ratings. "If Ginny & Georgia can't quite pull off its tonally ambitious first season," reads the Rotten Tomatoes critics' consensus rating, "it's at least entertaining to watch it try."
Here, too, is an important reminder for fans of the show. If you love a Netflix series like this one, prioritize watching it — and, moreover, watching it ASAP. The streamer not only considers raw audience totals when deciding whether to renew or cancel a show, but also how many viewers watch a title in its first month of availability as well as how many of them actually complete every episode, among other things. So many shock Netflix cancellations of late suggest too many people might be taking shows for granted.