I'm a simple man. When I see Bill Lawrence's name attached to a TV show (like his new comedy Shrinking on Apple TV Plus), that's all the prodding I need to binge said TV series with superhuman rapidity. Lawrence co-created Shrinking, about a grieving therapist played by Jason Segel, along with Segel and Ted Lasso star Brett Goldstein — and once the show's first two episodes debut this weekend, I imagine that at least some of you will cycle through the same spectrum of responses that I did after I checked out press screeners this past weekend.
To wit: Don't be surprised if you find yourself laughing, crying, getting attached to these characters — and, finally, telling at least one other person no later than halfway through the series: You have got to check out this show.
Shrinking: A must-watch from the co-creator of Ted Lasso
When we first meet Segel's Jimmy Laird, the therapist is making a commotion in his backyard and disturbing the slumber of his caring but super-nosy neighbor Liz (played by Christa Miller, Lawrence's wife who brings an endearing frankness to her role here reminiscent of her turn as Jordan on Scrubs).
Liz storms out of bed and confronts Jimmy, finding him in something of a stupor beside his pool and playing "air piano" to Billy Joel's Prelude/Angry Young Man. Two sex workers laugh and frolic in his pool.
Jimmy is … not doing great.
Slowly, the picture comes into focus. It's been a year since his wife Tia was killed in a car accident. Compounding Jimmy's grief is the fact that he and his wife were fighting during their last interaction. As he's reeled from the tragedy, Liz has stepped in to act as a kind of surrogate mother figure for Jimmy's daughter Tia, who's had to grieve while also dealing with the loneliness that's come from her dad basically checking out since the tragedy.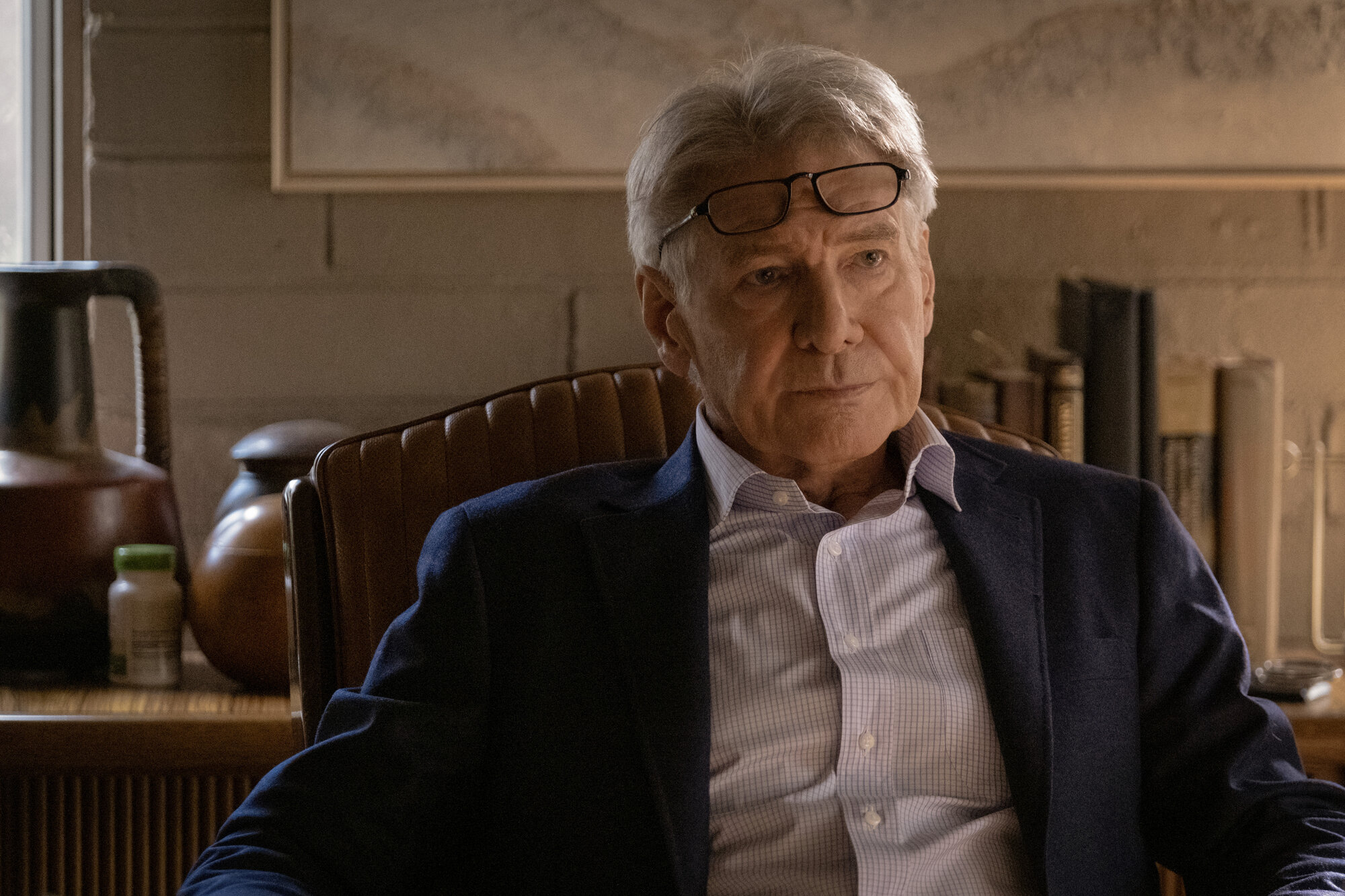 An Apple TV Plus comedy that wears its heart on its sleeve
At work, Jimmy's colleagues include fellow therapists Paul (Harrison Ford) and Gabby (Jessica Williams), the latter of whom steals practically every scene she's in, and is so likable I wish her character was real. I dare you, by the way, to not sing along with her as she's belting out Absolutely (Story of a Girl)), that earworm from the band Nine Days, while she's driving her car — but that's neither here nor there.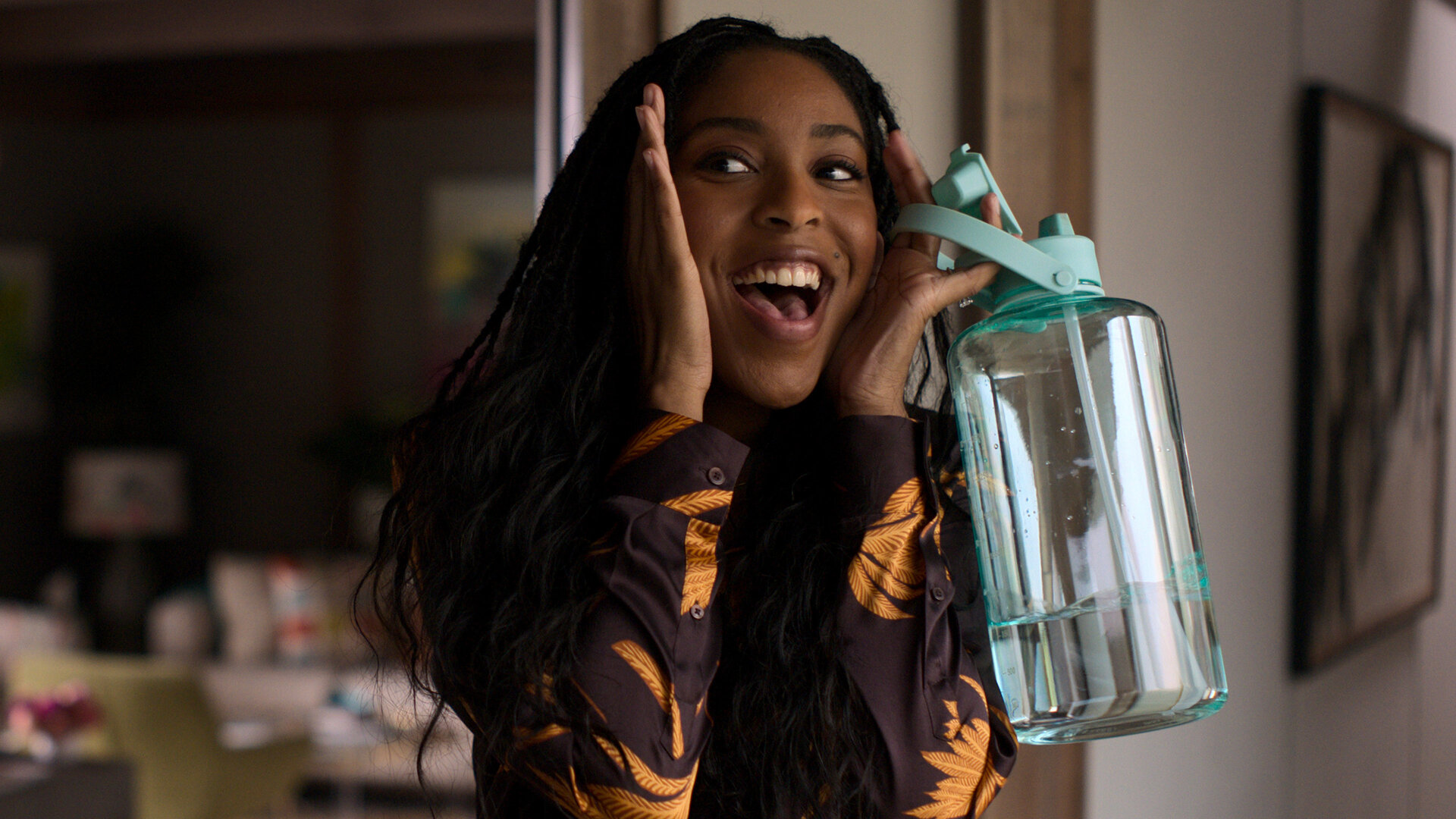 You can bookmark this and come back in 2023, but I'll go on the record now: There will be multiple Emmy nominations that come out of Shrinking. Moreover, what I most appreciate about the series is that, across the 9 episodes provided for the press to screen, there's no moralizing or simplistic answers wrapped up in a candy-coated New Age-y shell.
Sure, there's plenty of humor here and Roy Kent-style swearing to lighten the mood, but Shrinking is also at its best when it avoids fortune cookie pablum and presents grief as the long dark tunnel that it is. And how no one is meant to navigate their way through it passively, or alone.
The first two episodes of Shrinking debut on Apple TV Plus on January 27, followed by one episode every Friday thereafter.