I have a message I'd like to extend to whoever made the call to cast Jessica Williams as Gaby, one of the three main therapists in the new Apple TV Plus comedy Shrinking:
Please give yourself a round of applause.
Whether she's singing along in her car to Sugar Ray's 1999 earworm Every Morning, bantering with her therapist colleagues (played by Jason Segel and Harrison Ford) in their facility's shared kitchen space, or breaking the tension in one scene after another with a perfectly timed quip, Williams is one of the best parts of a show that, in turn, is one of the best titles available to enjoy right now on Apple's streaming service.
Shrinking on Apple TV Plus
Before talking about Williams specifically, we ought to say a word about Shrinking itself — an Apple gem that's captured the hearts of millions of people, especially fans who love the heart-on-its-sleeve warmth and decency of an Apple show like Ted Lasso. Thankfully, some of the same creators behind that sports-centric comedy also teamed up to make Shrinking, which debuted at the end of January.
Segel here plays a grieving therapist, still working through the tangle of emotions stemming from the death of his wife (while also maintaining a therapy practice). Ford's character Paul, another standout from this Apple series, is an older colleague whose interactions with Segel remind me a bit of the J.D. and Dr. Cox dynamic from Scrubs — an earlier show from Shrinking creator Bill Lawrence.
As for what else to love about Williams, she's such a gifted comic talent — whose previous work includes appearing as a senior correspondent on The Daily Show — that she can take almost any material in Shrinking, or any line no matter how trivial, and elevate it into something hilarious. Even when it felt like she was barely trying (like, for example, the way she pronounces The Lord of the Raaaaaangs), it felt like she stole practically every scene she was in.
I don't want to make it sound like Williams' Gaby is one-note, either. At various points in the show, she wrestles with a divorce and works hard to be a good friend to Segel's neighbor, balancing a desire to spread positivity while acknowledging the realities of daily life. In short: You might very well find yourself feeling like Gaby is the therapist/best friend/confidante that you wish you had. Williams is that good.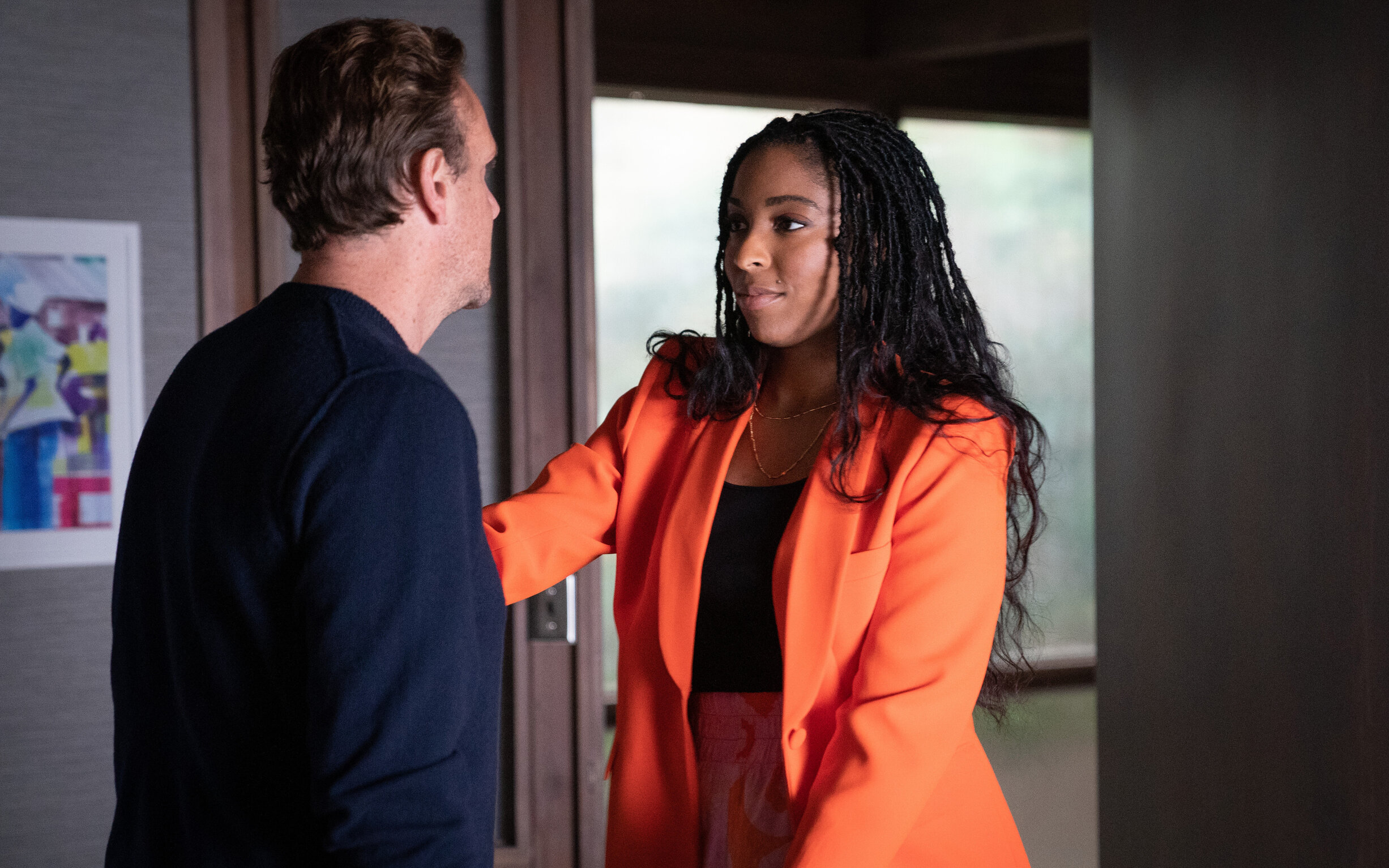 Where else to watch Jessica Williams
And in addition to her work on Apple's Shrinking — episode 4 of which, titled Potatoes, is out now — here are a few other streaming titles where you can enjoy Williams' work. Both of these titles below, by the way, are Netflix originals.
Entergalactic
Entergalactic is an animated and music-filled Netflix special from Kid Cudi and executive producer Kenya Barris. It presents the story of two young artists dealing with all the complexities of finding love in New York City. Kid Cudi provides the voice of the protagonist, an artist named Jabari, who moves into his dream apartment and meets his neighbor — It-girl and photographer extraordinaire Meadow (voiced by Williams).
The Incredible Jessica James
From Netflix's official description of this next title, The Incredible Jessica James (which hit the streamer back in 2017):
"Jessica Williams ("The Daily Show") stars as a young, aspiring playwright in New York City who is struggling to get over a recent breakup. She is forced to go on a date with the recently divorced Boone, played by Chris O'Dowd (Bridesmaids) and the unlikely duo discover how to make it through the tough times in a social media obsessed post-relationship universe. Lakeith Stanfield (FX's "Atlanta", Straight Outta Compton) and Noël Wells (Netflix's "Master of None") co-star."