Netflix has so much great TV to watch, no matter the occasion or the kind of content you're after — from short series you can binge over a weekend to top-tier docuseries, crime sagas, and much more. Given the fact that there's such a staggeringly massive amount of shows available to watch, something else I've also found to be the case is that the platform is chock-a-block with original shows that lend themselves to a rewatch.
Below, I'm going to walk through some of the Netflix series that I've found have great rewatch potential — shows that are so good, in other words, you'll happily go back through them again, even when you already know how everything is going to turn out.
Netflix crime dramas
We'll start with two of my all-time favorite crime dramas on the streaming giant.
Peaky Blinders: In hindsight, this British gangster drama is not only supremely watchable but one of the greatest TV dramas of the decade.
The story is built around Cillian Murphy's Tommy Shelby, a World War I veteran who heads a crime gang in Birmingham — and who's also the patriarch of the expansive Shelby family. Everything from the complex world-building to the stylish fashions, as well as the rich complexity of a character like Tommy — who kills and loves, wins and loses — make this Netflix series one you won't be able to pull yourself away from once you've started.
I love everything about this show, including the oh-so-perfect theme song ("On a gathering storm / comes a tall, handsome man / in a dusty black coat / with a red right hand").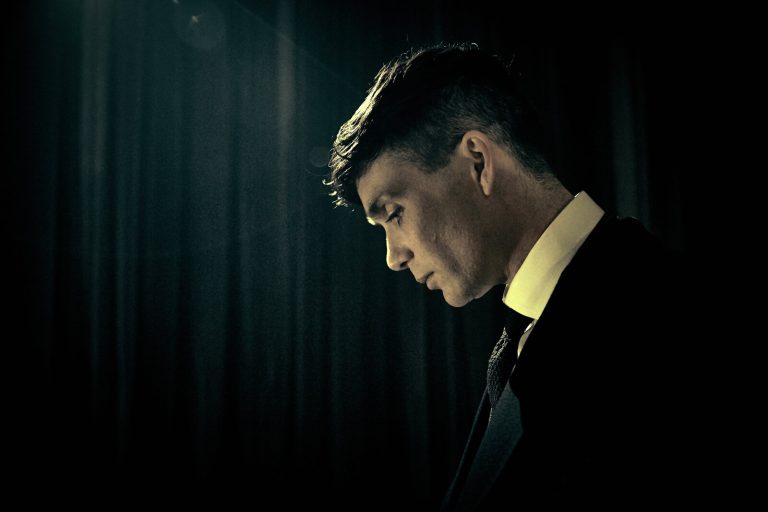 Snabba Cash: Famous fans of this Swedish Netflix crime series include Ricky Gervais, who's described it on Twitter as The Wire meets Wall Street. As I've written in previous posts about the show, the Sweden that viewers are introduced to here is a land of endless hustle, a place where entrepreneurs fetishize bling and quick cash, and where swaggering business titans with outsized egos make pronouncements like I am the system.
From hungry startup founders to ruthless dope dealers, everyone in this tense drama is after the same thing: The big score. More territory, edging out rivals, launching the next Spotify. One of those grinders is Leya, the show's protagonist as well as a startup entrepreneur herself who has to figure out how to answer one all-encompassing question: How far is she prepared to go, and what lines will she cross, to achieve her dream?
Delightful Netflix comedies
Emily in Paris: Season 1 of Netflix's Emily in Paris, starring Lily Collins, came out in late 2020 and was a perfect antidote to that miserable pandemic year. A fish-out-of-water comedy in which a cheery American is posted to Paris for work and proceeds to annoy everyone with her sunniness and optimism? And it's set against the backdrop of impossibly beautiful locales in Paris? What's not to like?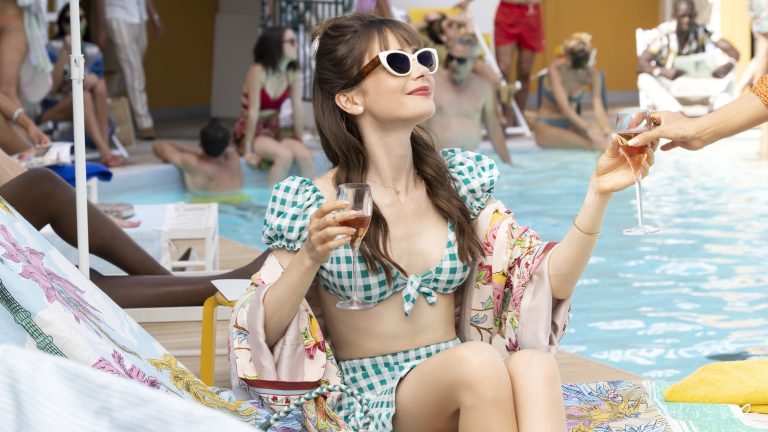 Derry Girls: This half-hour Netflix series is about a group of friends who confront the trials of adolescence together while also growing up amid the chaos and strife of Northern Ireland in the 1990s.
Given that these are Irish characters we're talking about here, Derry Girls alternatively had me roaring with laughter, as well as feeling absolutely speechless during moments of profound emotion. One of those heartbreakingly beautiful moments comes at the end of season one, when the show's core group of girls are dancing and laughing on a school stage — just an ordinary group of children at what could have been an ordinary school anywhere in the world. Except for the way the scene cuts back and forth between the school and the kids' home, where their parents are huddled around a TV watching a news report about a horrific bombing amid The Troubles.
It's an emotionally devastating moment, made all the more so by the soundtrack's use of The Cranberries' Dreams. "All my life, is changing every day, in every possible way …"
More rewatchable series, from Russian Doll to The Queen's Gambit